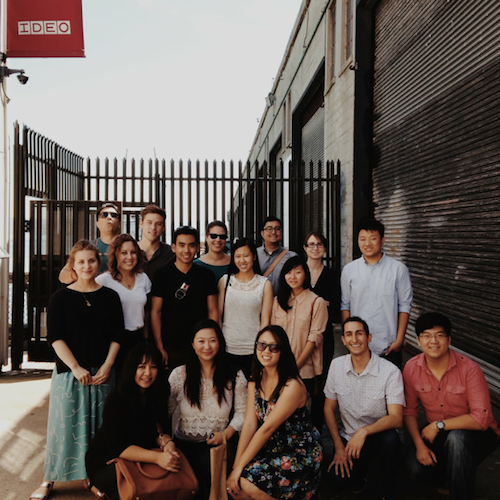 Hailing Uber cabs, grabbing a cup of the Bay Area's finest coffee, snapping photos of Fisherman's Wharf and meeting with some of the biggest design consultancies on the West Coast—it's all in a day's work for the the members of Art Center Business Club.
This past May, 14 members of the Art Center Business Club (ACBC) packed up for a week of exciting studio tours in San Francisco– ten in all. The agenda included meetings with such consultancies as IDEO, frog design, inc., and NewDealDesign, as well as print and media companies like Chronicle Books and WIRED.
In a time of unprecedented competition for art and design jobs, students actively seek out studios and companies they can join to jumpstart their careers. Students participate in internships offering a deeper understanding of a particular company's creative ethos and workflow without the commitment of a full-time job. However, internships are seasonal and require a significant time commitment in order to determine whether that particular organization is a good fit. This is where studio visits come in. They deliver valuable insights into working culture, company culture, company structures—all the things you don't learn as a student searching a firm's website. With this knowledge, applicants emerge more informed and prepared to face the professional world.