On a recent afternoon on the south lawn of Art Center's Hillside Campus, Advertising student Tyler Jensen and Photography and Imaging student Lena Bujbara were part of an impromptu, Hollywood-style biker gang.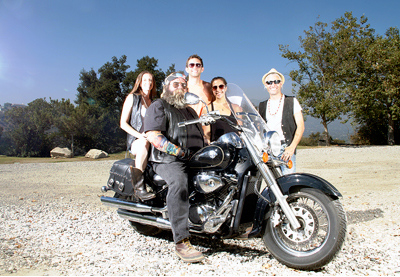 Jensen and Abujbara recently met up with several models from L.A. Casting to work on a collaborative project for Cazadores Tequila.
As part of the Advertising Department-sponsored ShootSell class, the two art-directed and photographed a series of retro biker scenarios for an integrated ad campaign that takes a visual cue from "B" movies from the 1960s.
There were no fights reported.
In other Advertising Department news, don't miss today's Advertising Department Speakers Series, in which Monotype Imaging will be talking about developments in Web fonts. Today at 2 p.m. in room A13. Open to all students.