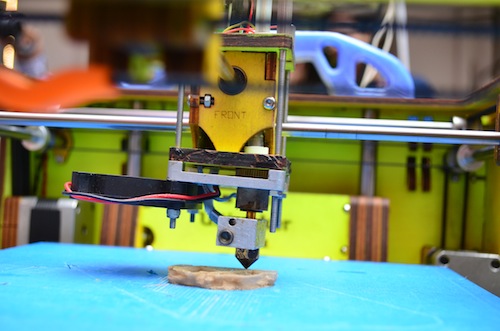 The Dotted Line: What can 3D printing technology do?
Andy Ogden: The technology can make a solid 3D ( material)  model (output) of anything one can imagine in a 3D modeling program—from cookies, to doorstops to rocket engine tooling.
These machines churn out working prototypes (not just models) made from solid usable parts. This technology is especially valuable for making models, mockups and prototypes that do not require the time or labor traditionally necessary to achieve a similar result.