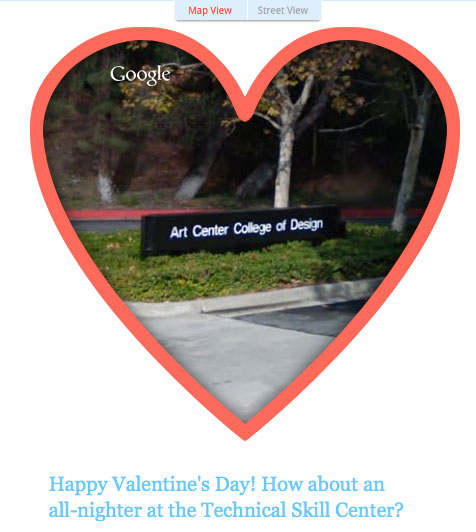 We've told you about the Google 5—and we have an update on what our Graduate Media Design alums have been up to over at Google Labs.
Today, Chris Lauritzen and team launched "Map Your Valentine," which lets you use Google Maps to share a special place with a special someone. It's been very well received—and it's not too late to send your special someone one of these customized valentines.
Also today, Jonathan Jarvis and team launched Adroidify, a fun Android mobile application that lets you create custom versions of the Android mascot. Jarvis served as creative lead on the project, and it's already a huge success.
Check them out—and we'll keep you updated on what the team is up to.