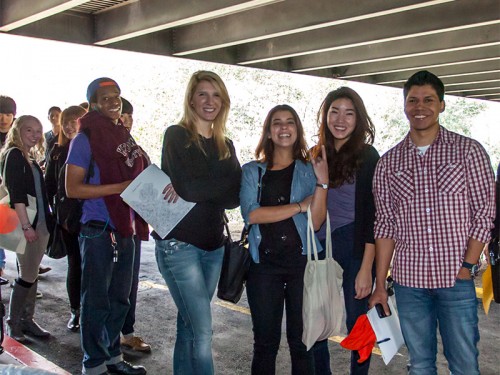 This week, Art Center welcomes new students to a week of orientation activities organized by the College's Center for the Student Experience.
"New student orientation is the moment in which students' first impressions and experiences are made," says interim Dean of Students, Kendra Stanifer. "The orientation helps students to create connections to the College and to each other that will build the community they live in for the next 3 to 4 years."
Here's the lineup of activities designed to immerse new students in Art Center culture and maximize their experience here, both in and out of the classroom.