In 2013 Art Center received funding from the National Endowment for the Humanities (NEH) for a one-year pilot project to digitize, preserve, and make accessible portions of the archival industrial design collections.  We will select significant and deteriorating photographs, films, and documents to digitize with the assistance of department chairs, faculty, and outside experts. New software will be implemented and policies and procedures will be developed to manage digital collections. This blog tracks the development of the project.  Look for postings related to industrial design history, digital preservation and access, and ways the collection can be used for research and class projects.
All images on the blog are copyright Art Center College of Design, Pasadena, CA.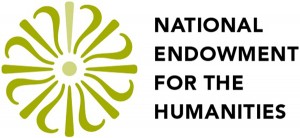 Any views, findings, conclusions or recommendations expressed in this project do not necessarily represent those of the National Endowment for the Humanities.