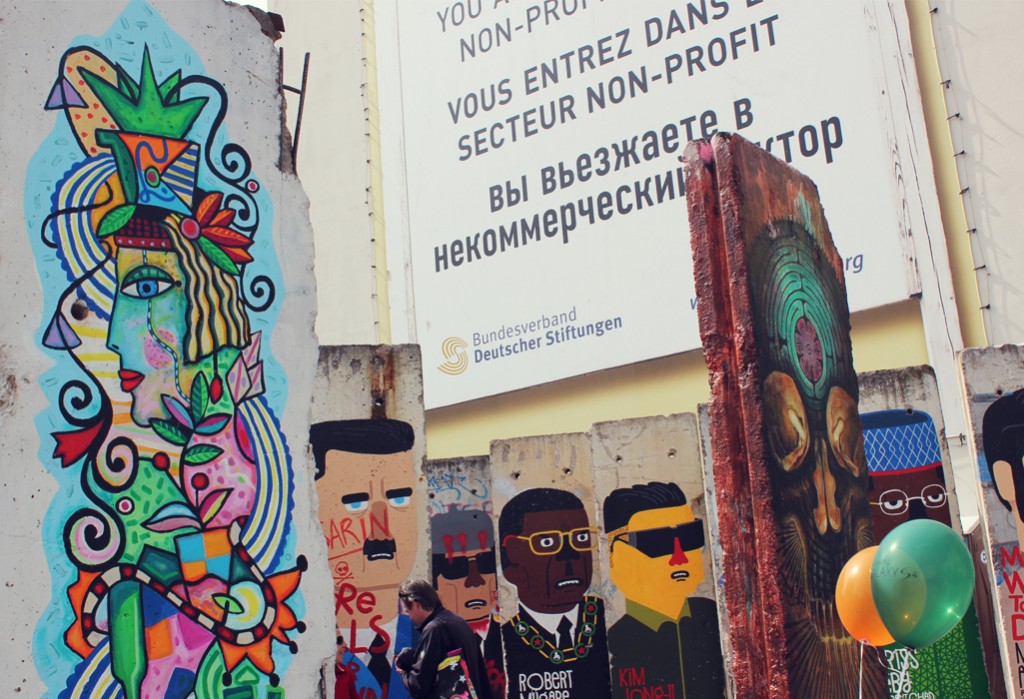 April 19th, 2013 ·
Comments Off
Congratulations to Product Design student Ms. Heyin Oh who will spend her 5th term as an exchange student at Berlin University of the Arts (UdK) this summer! As the sole student to represent Art Center College of Design during the summer, Heyin will also serve as ambassador during this exchange program . She'll be studying within the Industrial Design department at UdK and working amongst students not just from Germany and Europe, but from all over the world. A native of South Korea, Heyin had lived and traveled throughout Asia before moving to southern California more than seven years ago. This is Heyin's first time to study abroad, and we wish her a wonderful experience. Bon voyage!
Last night a friend and I were catching up and walking by the river when we saw a boat pass by with several people on it, singing and having a blast. It seemed like a great time. As the boat passed, we later heard a rustle in the bushes followed by a curious splash. We assumed it was yet another boat. Seconds later we hear more noises and as we look towards the direction of the gurgles and the noise, an older man with a worried look on his face approaches us for help. In German he tells us to call the police and through his pantomiming we understood that someone fell into the river. I asked him what the emergency number was and he told me, in German, hundertzwölf. Because my German is definitely not up to par, I thought he said a hundred then twelve. All of this was happening while we heard, what we thought was an older lady–possibly a grandma, screaming in pain and for help in slurs. Luckily, some concerned civilians who were passing by, stopped and corrected the numbers on my phone. They told the police what happened and where we were and within minutes we heard sirens near by. Then another. Then another. Cop cars after firetrucks after ambulances. One after another, they kept showing up, even after the (fairly young, but drunk) woman was saved. At the end, a firetruck with a boat arrived unnecessarily. A boat. Now I know that if ever I'm in a crisis, I should call 110 and/or 112 (not 10012 and/or 10010) and expect half of Berlin's cops, ambulances, and firetrucks to help me. Also, firetrucks, here in Berlin, have boats.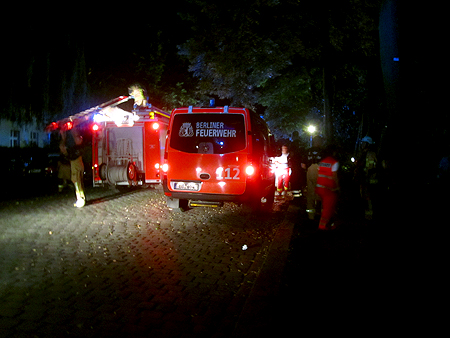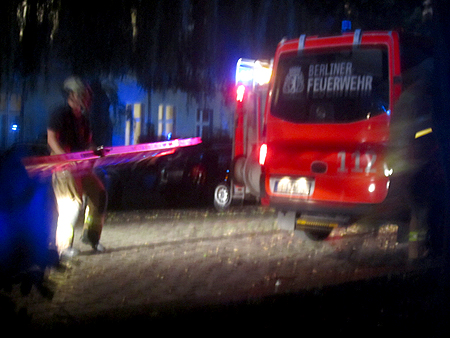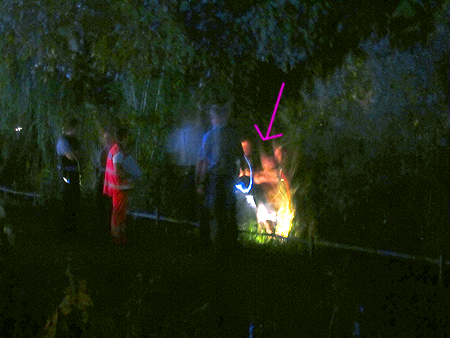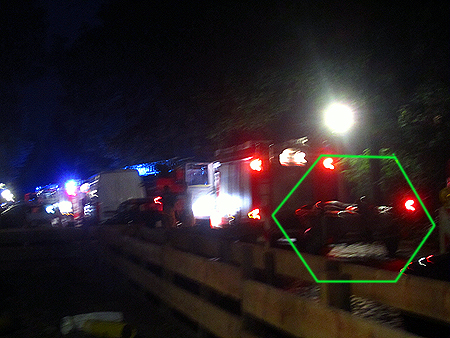 DAS IST DA BOAT.
In our main course, Exhibition in the Cloud, we had to do a 2 week pressure project with our partners over at Parsons in New York. The project was fairly open-ended and the main objective was to create some type of bridge between our partners in New York and us in Berlin. My group and I decided to record our daily routes and overlap our maps/routes to pinpoint areas of intersections between both our maps. We gathered photographs from both locations of the intersection and compared the two images. Essentially, we saw two different photos of the same place on our map that bridged us together. These were our International Intersections. One of the most interesting parts was our skype presentations with New York. It's beginning to look like the future.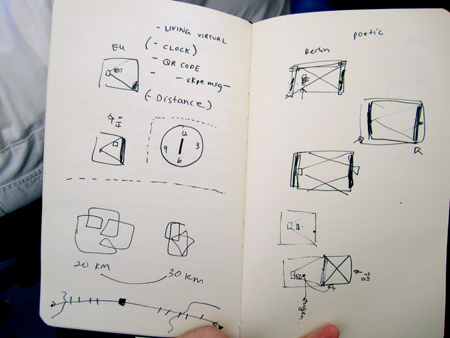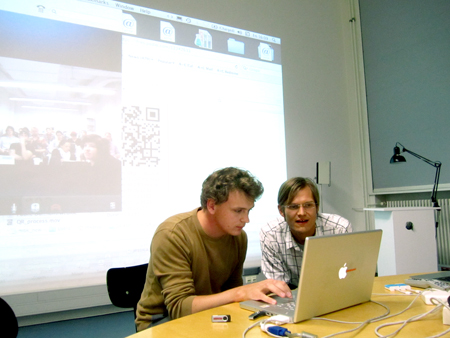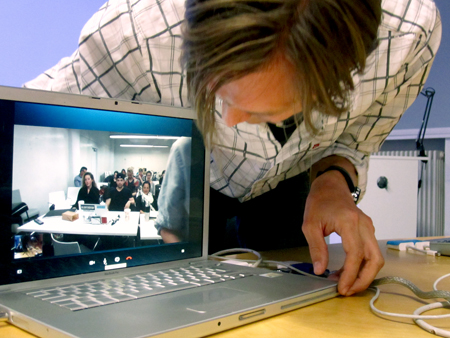 One of my favorite secondary courses is the Ecstasy of Feedback class, where we read Vilém Flusser essays, watch Vilém Flusser video clips/documentaries, and discuss his theories and philosophy. I'm also taking some electronic classes which are loads of fun and I'm not sure if I'm learning German fast enough, but German class is sehr gut.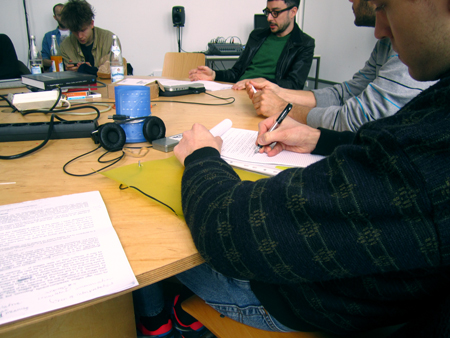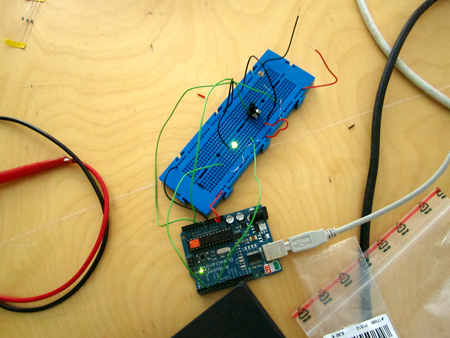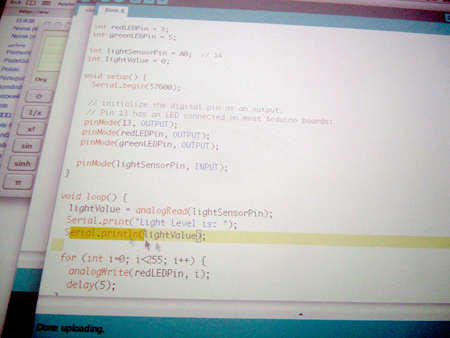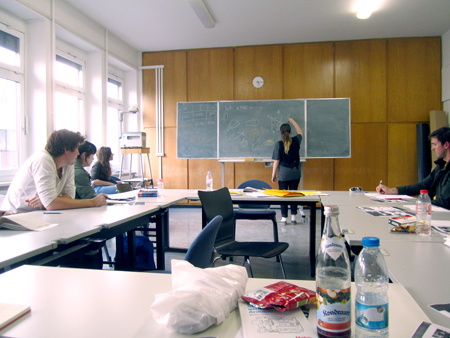 Some people from our German class signed up to go to a ballet last weekend and it really was a pleasant experience. I love how accepting and accessible the art culture is here in Berlin. After the ballet, we all went out for Madison's birthday and had a blast. Earlier on in the week was Taco Tuesday. Both occasions included fun and beer, which have become somewhat synonymous here.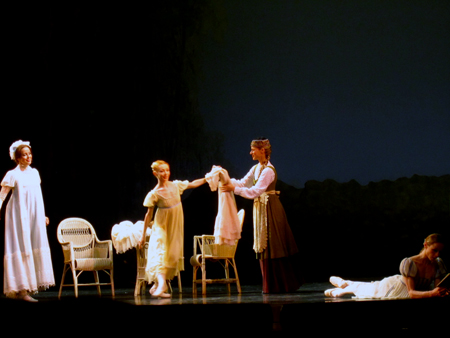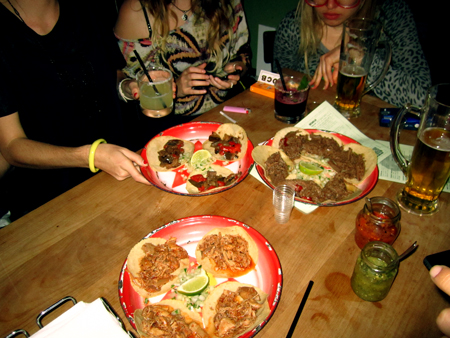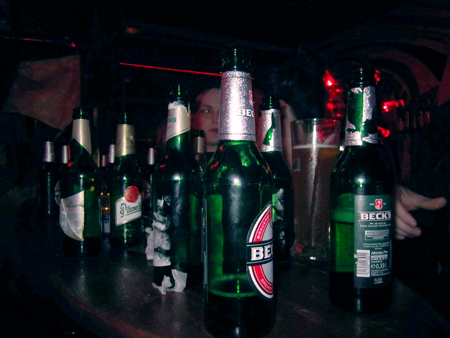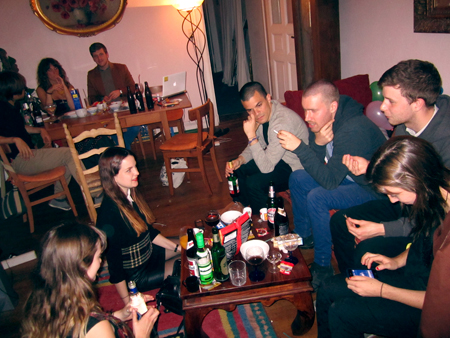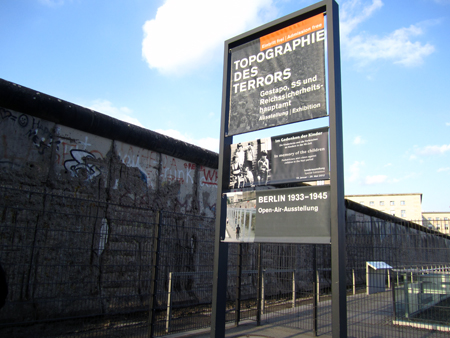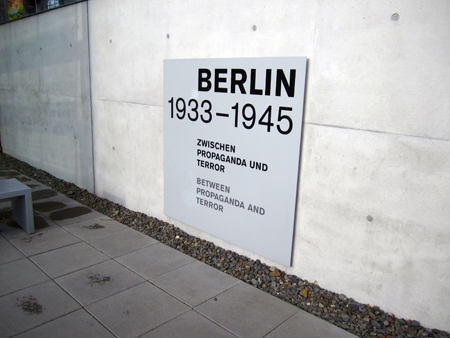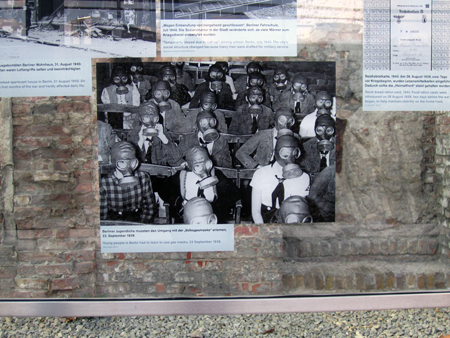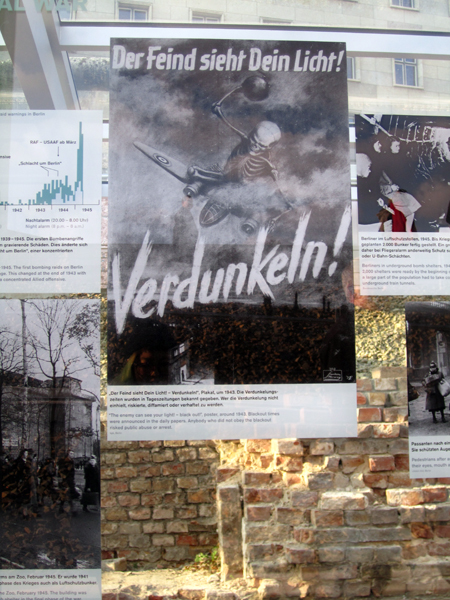 Last week I was pretty much a homebody trying to finish all my finals for classes while still being in Berlin and felt like I needed to get out. I took the train to Potsdamer Platz, walked around a bit and found this interesting public exhibition. Today, the Museografie und Ausstellungsgestaltung Exursion course went to see Gerhard Richter's work at the Neue Nationalgalerie. There were a lot of people at the gallery and it was amazing and refreshing to see so many people coming on a regular day to support the artist/the gallery/art!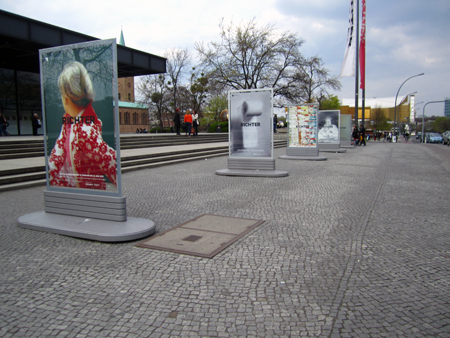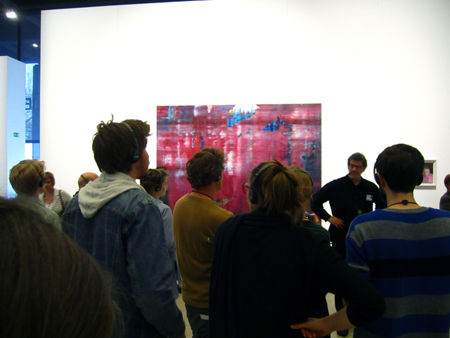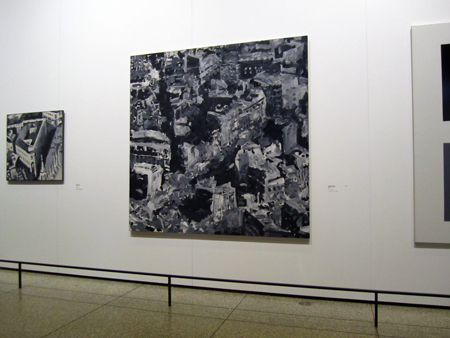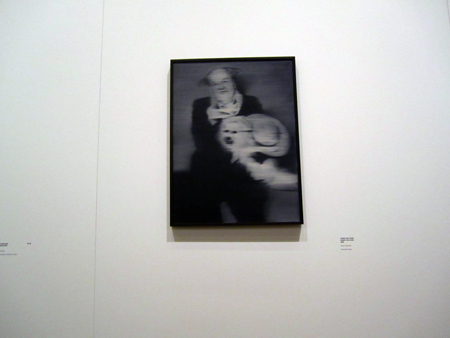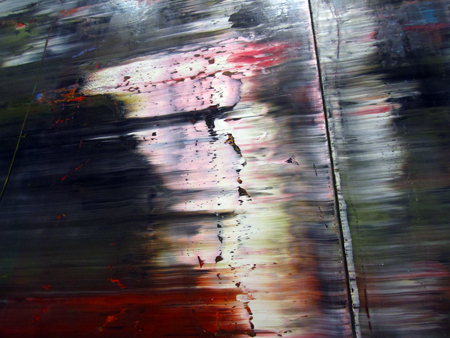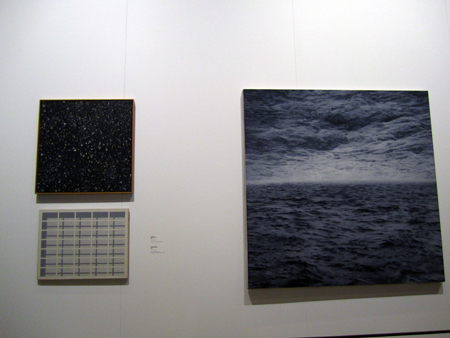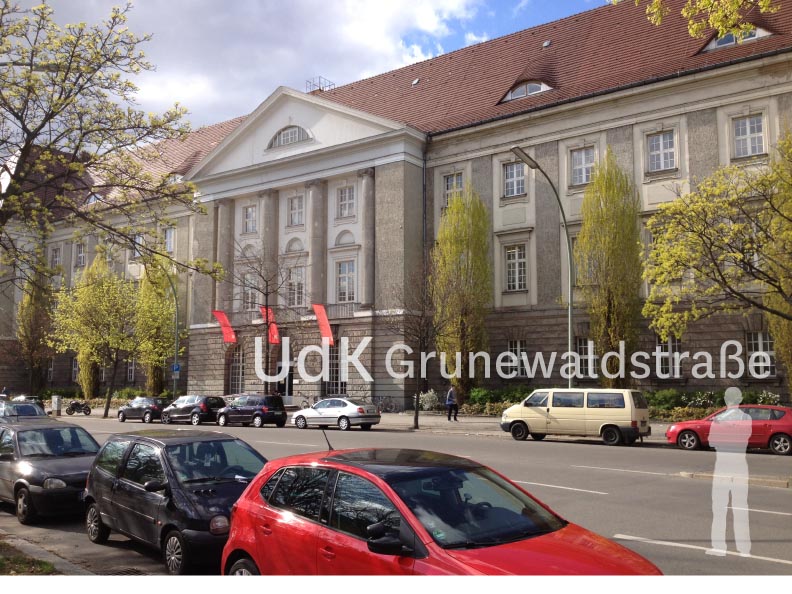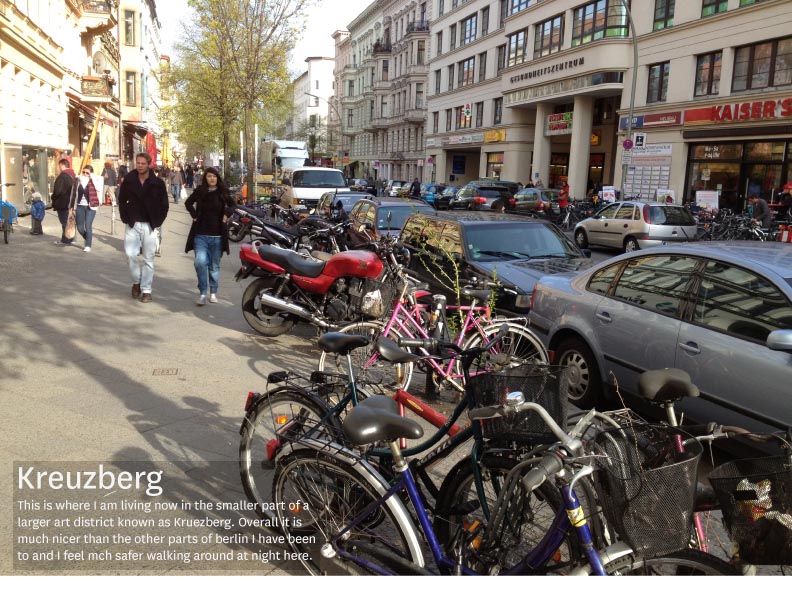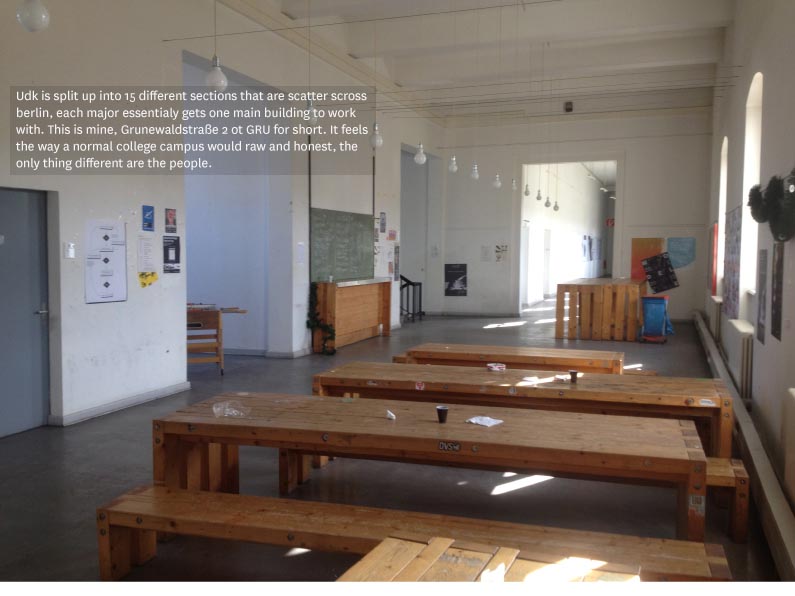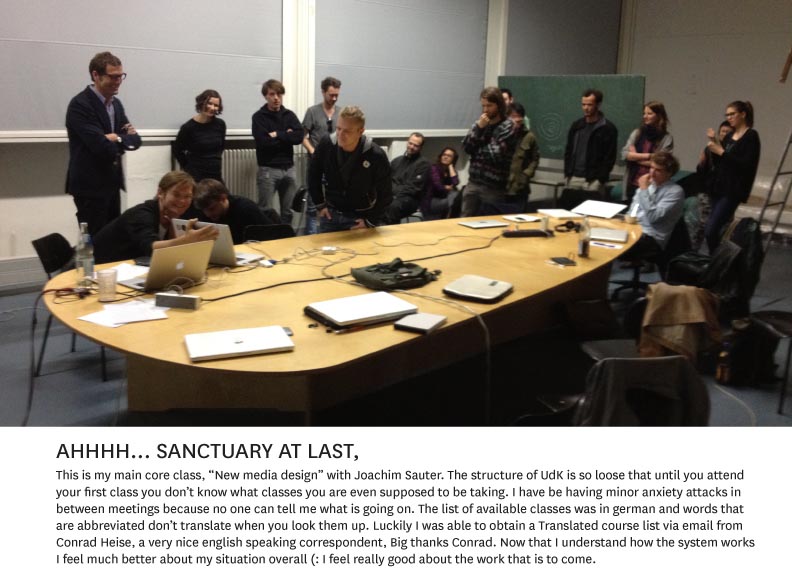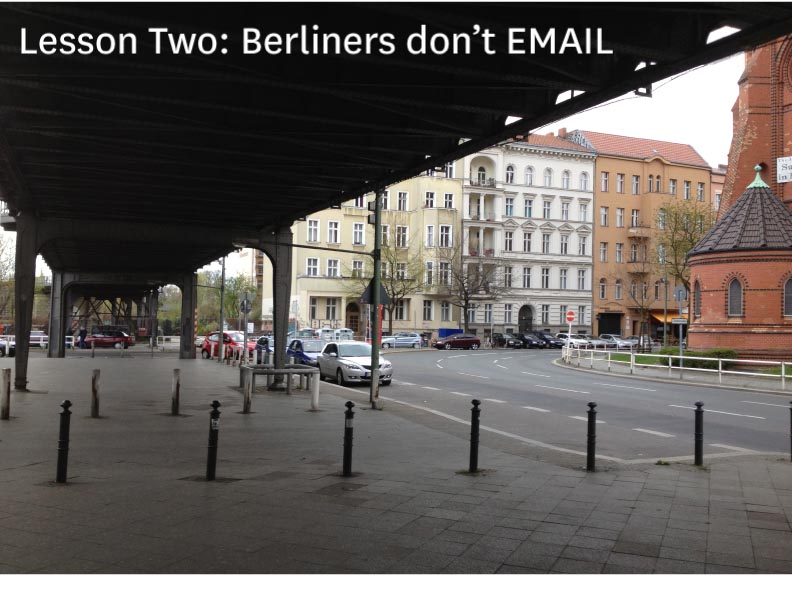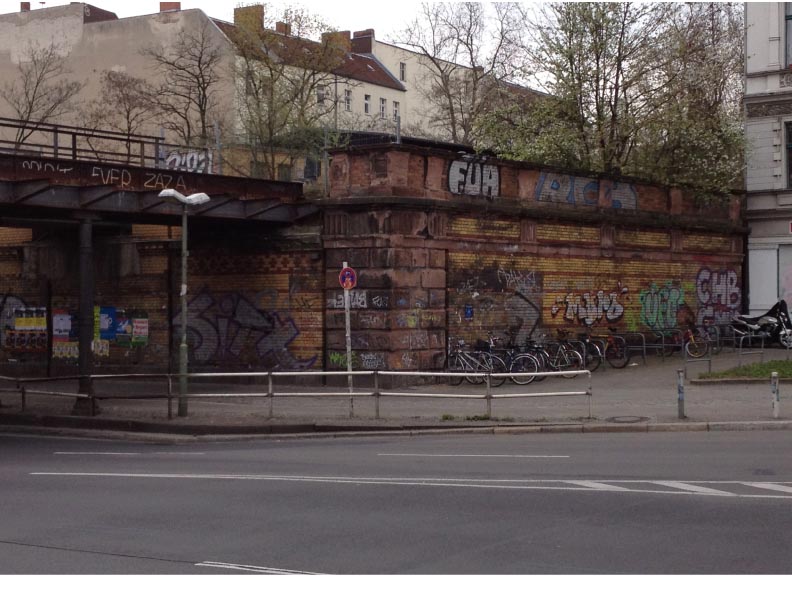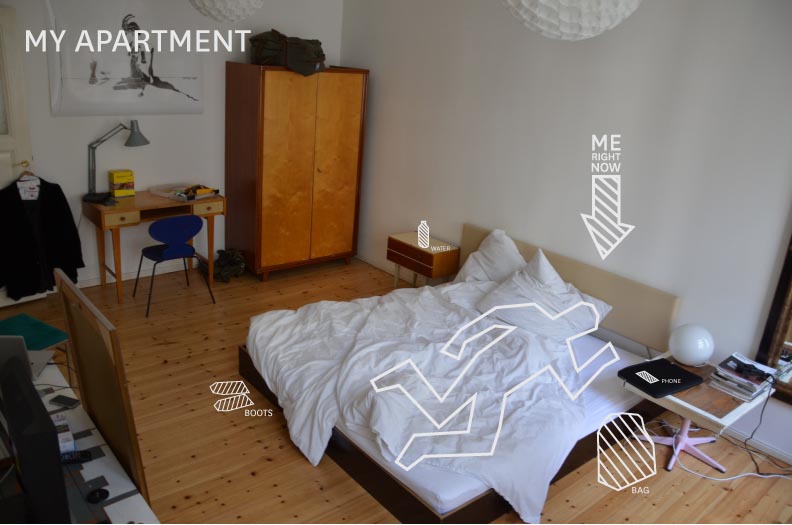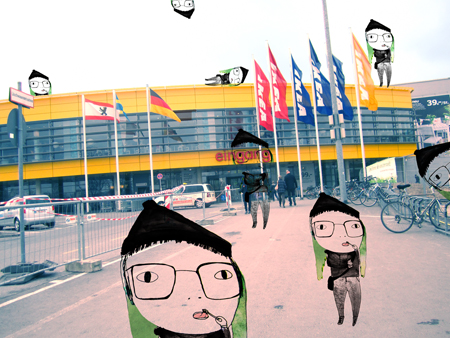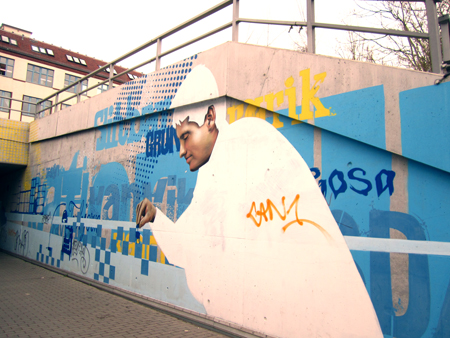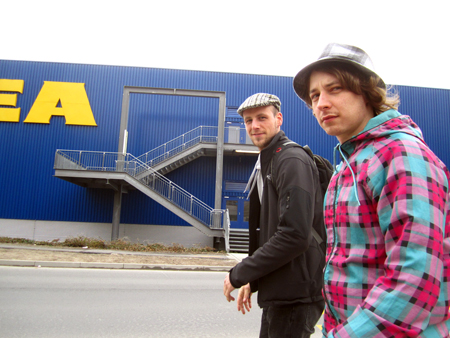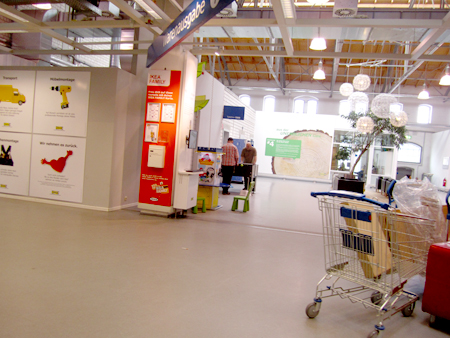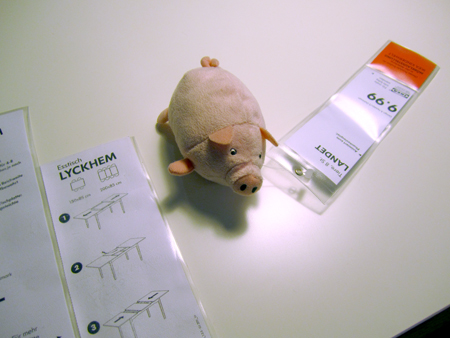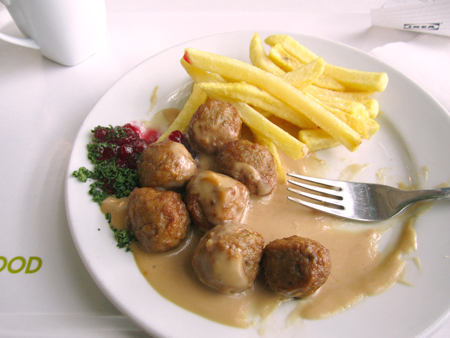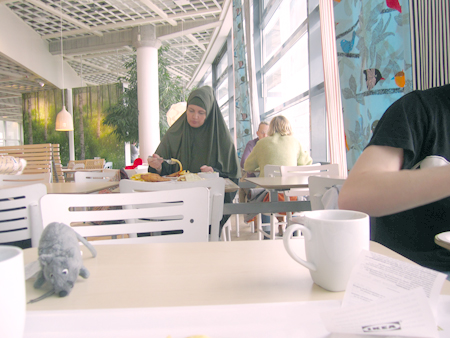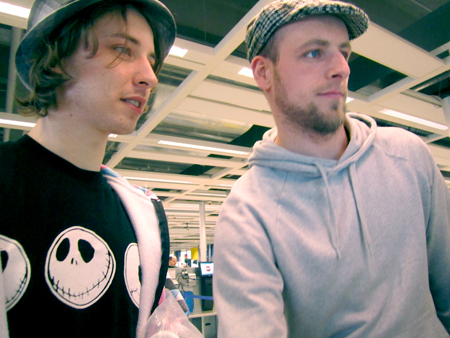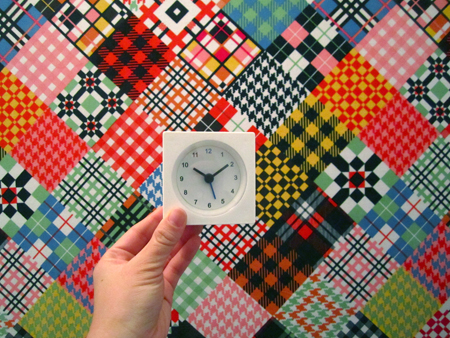 Since there wasn't any class today, Robert, my roommate, and I met up with Anton (Robert's friend) and walked over to Ikea, which was less than a mile away. There wasn't too much of a difference from the Ikea here in Berlin and the Ikea back home in the States. Luckily the meatballs tasted just as delicious! We spent a good two or three hours there and I bought myself an alarm .99 euro alarm clock. Later on, I felt lonely so I bought myself a chocolate sundae at the McDonalds inside the station. Life is always a little better after some ice cream.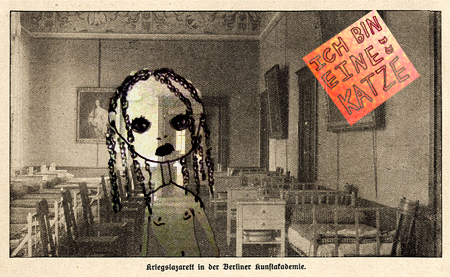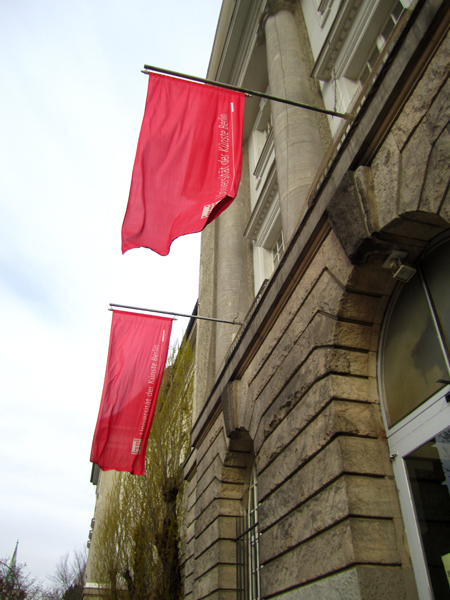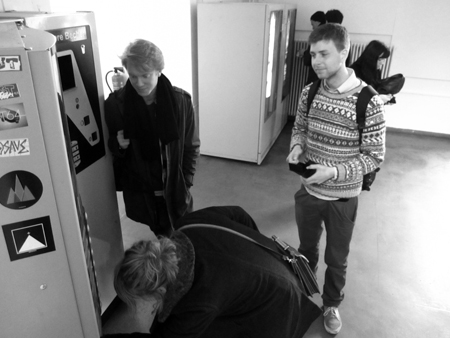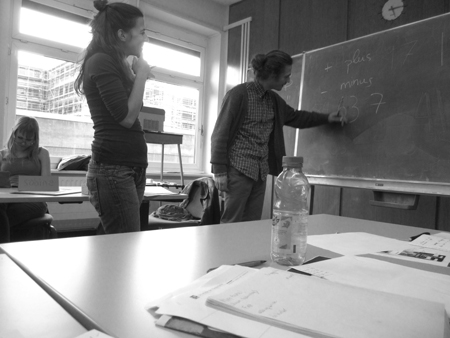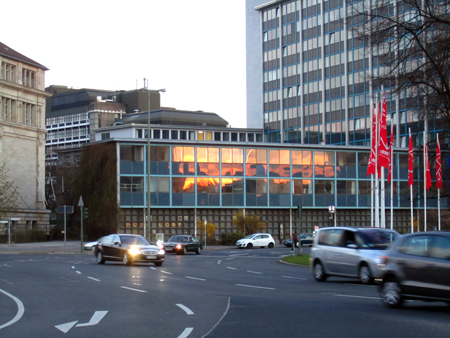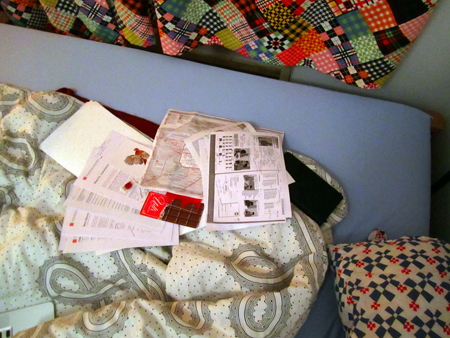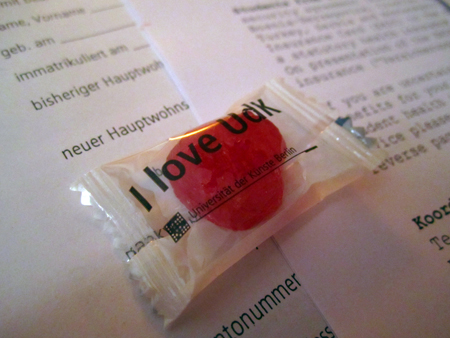 Ah! School has finally started! The day began with all the instructors giving a brief, sometimes not so brief, summary of their class description in German. For the most part, all I understood were the "Guten Tags". Things are slowly beginning to settle and I was able to take my first German language class here! WUNDEBAR fasho! A big danke to Erin, who was in Berlin last term, for introducing me to http://indexberlin.de/ ! The site lists awesome events, exhibitions, bars, and galleries all around Berlin! Yes!
The first image is another collage I made with an old image of the UdK campus and doodles (was thinking of this girl). Second image is of the Grunewaldstraße campus. Two black and white images of some of the other exchange student friends! (Above B/W: Chris, Madison, and Bennetin getting some vending machine coffee. Below B/W: Atli, from Reykjavik, writing some German numbers on the board.) Then, the reflections of a Berlin sunset. The last two images are some official papers/piece of candy from the mighty folder of paperwork that needs to get done right now!
Off to the other campus now! Tschau!