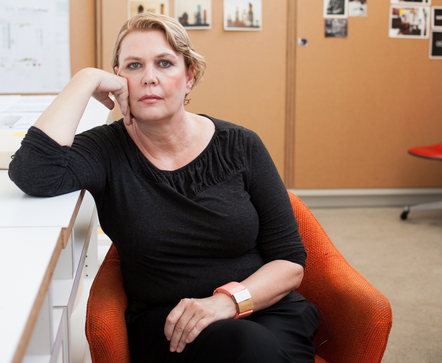 Photographer and Art Center College of Design faculty member Uta Barth is among the 23 recipients of the prestigious and lucrative "genius grant" from the John D. and Catherine T. MacArthur Foundation.
Each of the 2012 fellows will receive $500,000 over the next five years. Recipients range from a geochemist probing the earth's crust to a pediatric neurosurgeon treating intra-cranial diseases.
Winners in the fields of art and design include documentary filmmaker Laura Poitras, whose work explores the consequences of military conflict; and social services innovator Maurice Lim Miller, whose design projects track and reward self-sufficiency in low-income neighborhoods.
Barth was born in Berlin in 1958 and now resides in Los Angeles. She's been an adjunct faculty member at Art Center since 2001.
The conceptual photographer explores visual perception and the difference between the human eye and camera lens. Her photographs have been featured in museums around the world, including the Museum of Modern Art in New York, the Tate Gallery in London and the Hammer Museum in Los Angeles.
RELATED: