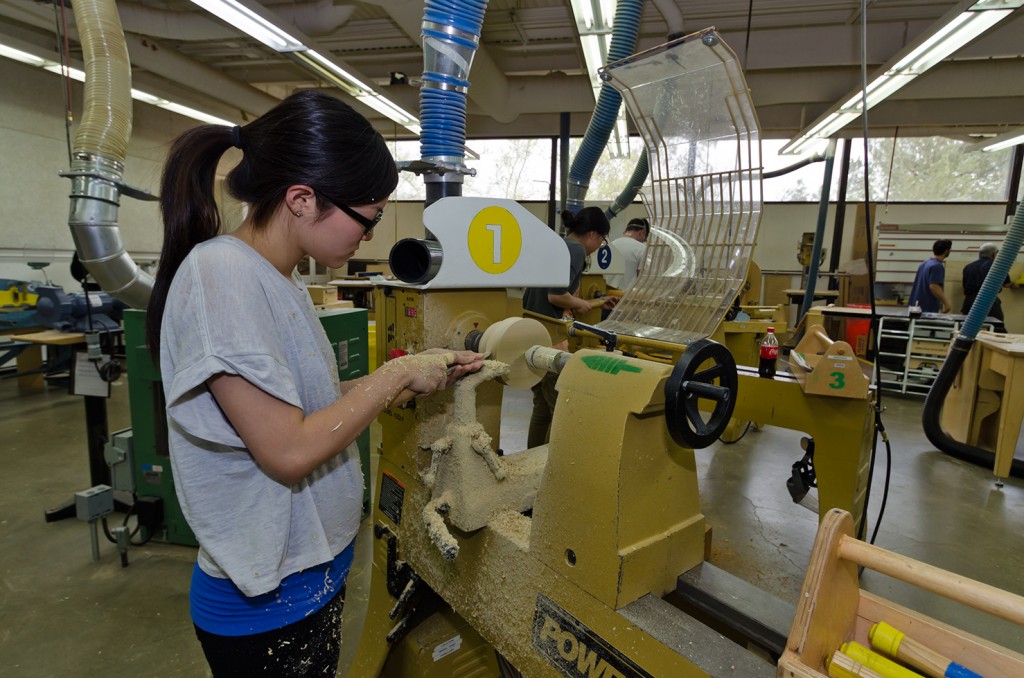 Art Center's industrial design graduate and undergraduate programs have ranked No. 1 by the Design Futures Council in its DesignIntelligence survey of America's best architecture and design schools.
Additionally, DesignIntelligence named Integrated Studies instructor Randall Wilson among the 30 Most Admired Educators for 2013.
Art Center's undergraduate industrial design programs — which include Product Design, Environmental Design, Transportation Design and Entertainment Design — were praised for teaching students communication, computer applications and design.
Deans and department heads surveyed said they most admired Art Center's Graduate Industrial Design program, "For its forward-looking focus on the role of design in business and research."
Art Center's industrial design undergraduate program has ranked No. 1 in the survey since 2006, while the graduate program has ranked in the top three during the same time.
The 13th annual survey asked nearly 400 organizations which schools in the past five years best prepared students for success in the industry. Deans and chairs from more than 350 academic programs also participated, as well as more than 2,840 students who were surveyed about their education.
The Design Futures Council is an independent and interdisciplinary network of design, product, construction leaders exploring global trends, challenges and opportunities to advance innovation and shape the future of the industry and environment.