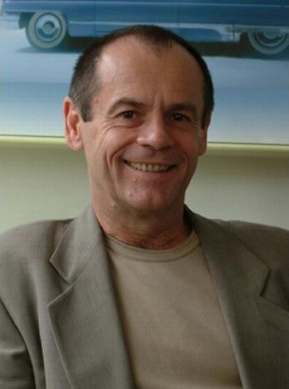 Imre Molnar, who shaped designers as an administrator at Art Center and the College for Creative Studies, died on Dec. 28. Molnar had a heart attack while bike riding in California. He was 61.
Molnar joined Detroit's College for Creative Studies in 2001 as dean and rose to the post of provost, overseeing the college's faculty, curriculum and academic resources. He helped create an MFA degree and was instrumental in lifting the school's transportation programs to world leadership levels, according to a statement from the school.
Born in Hungary and raised in Australia, Molnar earned a bachelor's degree from the National Art School in Sydney, Australia, and a master's degree from Art Center College of Design. He later returned to the college as a faculty member and director of education at Art Center's one-time European campus in Vevey, Switzerland.
Molnar previously served as design director for outdoor gear manufacturer Patagonia and as director of operations at Hauser, a California-based design consulting firm.
"We are deeply saddened at Art Center. We have lost a dear friend and alumnus," said President Lorne M. Buchman.
"I admired his values, his intelligence, his talent, his determination, and his passionate devotion to his family and the college," said CCS President Richard Rogers.
"He had a big part in creating me as a designer," said Greg Brew, director of industrial design at Polaris Industries, who recently had dinner with Molnar. "I brought a beginning designer with me, and he listened to us talk until past midnight about designers, car design and working all over the place… I miss him terribly."
Fans and friends took to social media to remember Molnar, including former Art Center Entertainment Design Chair Scott Robertson. "He will be greatly missed," Robertson tweeted of his "mentor and very close friend."
Molnar is survived by wife, Felicia, and children Isabelle and Max.