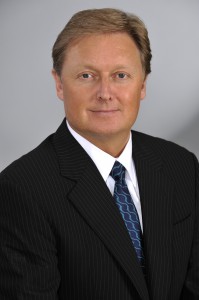 Notable Art Center alumnus and leading electric car designer Henrik Fisker will be speaking at Beverly Hills Tomorrow, a forum sponsored by the Beverly Hills Chamber of Commerce, on Tuesday, April 9, 2013. The founder and former executive chairman of Fisker Automotive, whose tenacity and passion to pursue a childhood dream of becoming a car designer became a reality after completing Art Center's renowned Transportation Design program in 1989.
In addition to Fisker, the forum will feature: Emcee Frank Mottek, veteran broadcaster and host of the top-rated Business Hour and anchor of Money News, on KNX 1070 News Radio; Michael Burns (Vice Chairman of Lionsgate Films), who helped engineer the acquisition of Summit Entertainment; Dr. Eduardo Marbán (Director, Cedars-Sinai Heart Institute); and Lynda Resnick (Vice Chairman, Roll Global, a holding company whose business divisions include Teleflora, POM Wonderful and Fiji Water).
The Chamber, a membership organization founded in 1923, works with city officials, local businesses and the community at large to promote the local economy. The audience will include business people ranging from small business owners to chief executives and entrepreneurs.
To attend, register by April 5. For more information, visit beverlyhillschamber.com/tomorrow.