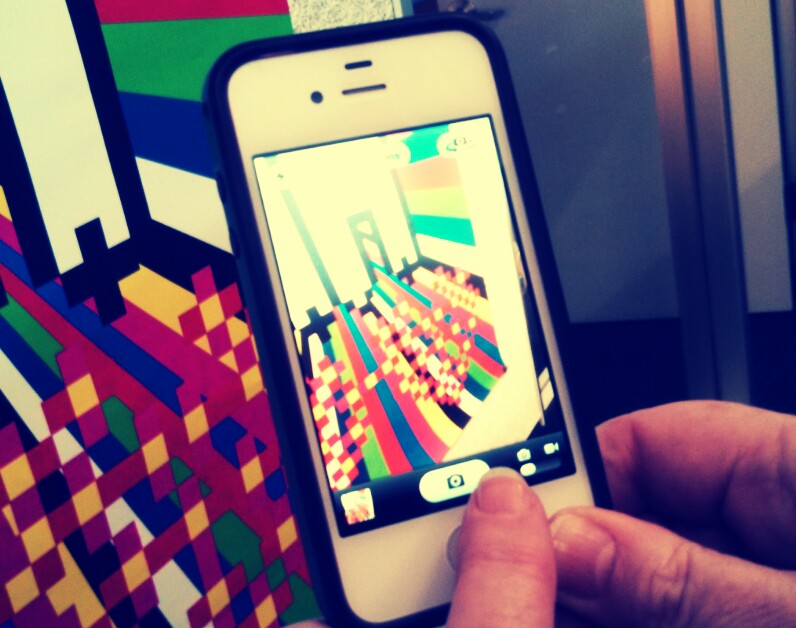 The Annenberg Foundation has awarded a grant of $75,000 to Art Center College of Design's Photography and Imaging Department for an ambitious examination of the current state of the medium, the profession, emerging cultural and technical issues and opportunities for innovation in photography education.
"We are honored that the Annenberg Foundation, a leading advocate for and supporter of the field of photography, has recognized the timeliness of our investigation into the future of photography education," says Lorne M. Buchman, president of Art Center. "We share a deep commitment to the profession and the art form. We are grateful for the Foundation's invaluable support."
 Photographic images dominate our culture as the most ubiquitous art form of the 21st century. But seemingly overnight, the field and its related professions have been transformed by digital technologies and social media. Educators of the field's next generation must keep pace with these rapid and profound shifts, as many traditional methods of teaching photography may now be obsolete.
"Due to dramatic changes in our field and in the world, graduate studies in photography require a new examination," explains Dennis Keeley, chair of the Department of Photography and Imaging at Art Center. "Strategies within the higher education photographic community need deep rethinking, and we are committed to the goal of investigating possibilities for reinvention, in order to help create future leaders."
Keeley has served on both the regional and national boards of the Society for Photographic Education (SPE) and is currently on the board at Angels Gate Cultural Center. He has been a member of the Los Angeles Mayor's Cultural Affairs Committee, works with the Los Angeles Music Center on the Spotlight Awards and is a founding partner in Acuity Press, a new digital publishing platform.
"Based on preliminary research," says Keeley, "it's our belief that few existing graduate-level fine art degree programs offer a logical and innovative approach to the most pressing issues and future challenges facing the photographic profession. Art Center is uniquely positioned to lead the rethinking in this area in part because of its rich transdisciplinary environment."
Last year, despite the slow economic recovery, Art Center received the largest number of applicants across all disciplines in its 83-year history. The College currently offers an undergraduate degree in Photography and Imaging. Keeley has chaired this department for 10 years, and graduates of the program move into professional practices, graduate school, tech industries and education.
The Annenberg grant will fund a planning and feasibility study, to be conducted during the next 12 to 24 months, focusing on the development and effectiveness of a new graduate program. The study will explore and evaluate a potential program structure whose elements may include a hybrid business/education model, partnerships to expand teaching resources and flexible course schedules responsive to work/education integration.
"Art Center is poised to take photography—and photographers—into the future," says Keeley. "A global leader in art and design education, we have strong relationships with industry, a long tradition of integrating photography with other design disciplines, and deep experience designing new technologies and applying creative solutions to social impact problems."
This groundbreaking study will be guided by a panel of diverse expert advisors who represent a wide range of fields including higher education, business, nonprofits, media, marketing, brand development, user experience, digital strategy and the arts.
Tell us what's on your mind.  Have you hired a professional photographer recently?  Are you a working photographer?