A fresh crop of creatives, 205 strong graduated from Art Center this past weekend, ready to harvest and haul their skills to the marketplace. The first pages of these grads' yet-to-be-told professional narratives could involve launching a start-up, diving into a new position at a high-profile agency or escaping on a global adventure to see the world and collect some inspiration in the wilderness instead of the concrete jungle.
We decided to check in with a few during Spring 2015 Grad Show—our annual recruitment open house.
Where the wild things are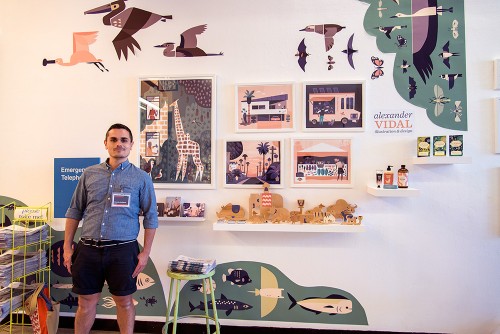 Combining his experience teaching kindergarteners in Taiwan and an obsession with wild animals, Illustration student Alexander Vidal was inspired to create a set of whimsical wooden toy animals informed by a Danish-style simplicity. An eight-page tabloid newspaper served as an impressive takeaway for employers who admired Vidal's installation at last week's events.
Is your life meaningful?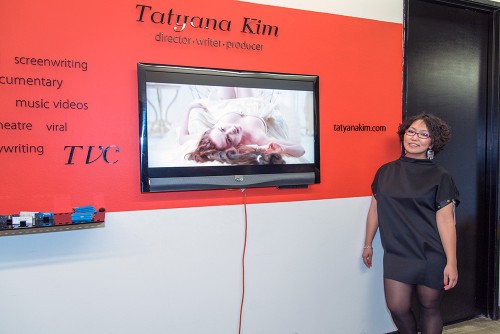 Kazakhstan-born filmmaker Tatyana Kim bravely tackles a period piece with Tragiometry, which tells the tale of an undertaker living in 19th century England. Kim, who also served as a resident filmmaker with Art Center's Communications team, explores universal cross-cultural issues and invites inquiries into life, its meaning and fleeting satisfactions.
All in the family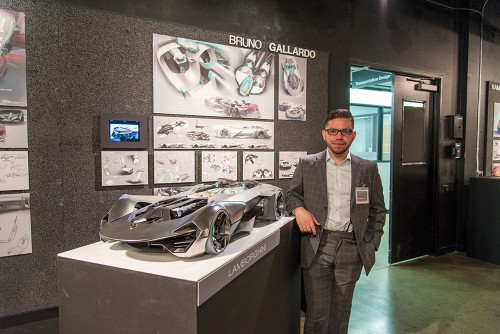 Family ties are strong for Bruno Gallardo, a Transportation Design grad who grew up wrenching with his mechanic uncles in the San Fernando Valley. Initially baffled by young Bruno's early desire to learn to draw, his relatives now fully support the pursuit of art and design education. In fact, Gallardo plans to help finance his younger sister's education since she has decided to follow in his footsteps and enroll at Art Center to study Entertainment Design.
Connecting the deaf and hearing through music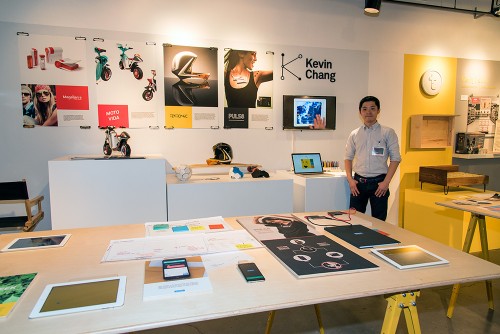 Collaborating with Interaction Design classmates Christy Yang and Ian Dowling, Product Designer Kevin Chang invented PULS8, a necklace enabling the deaf to feel music's beats and rhythms. The team came up with a haptic necklace worn on the upper chest to mimic the resonance of the acoustic bass felt by concertgoers.
What's SUP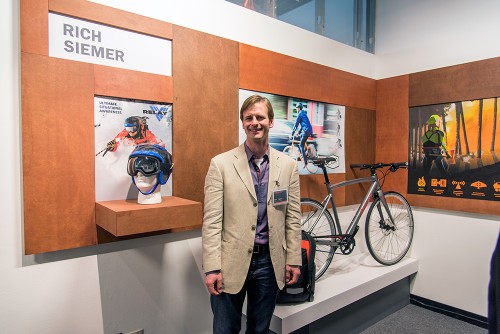 Stand Up Paddle (SUP) boarder and Graduate Industrial Designer Rich Siemer draws on his experience in architecture, search and rescue and mountain sports to create products that enhance human-powered adventures. His impressive Grown Not Foam Harvest Paddleboard Co. is easy to use and environmentally friendly.
Existence through consumerism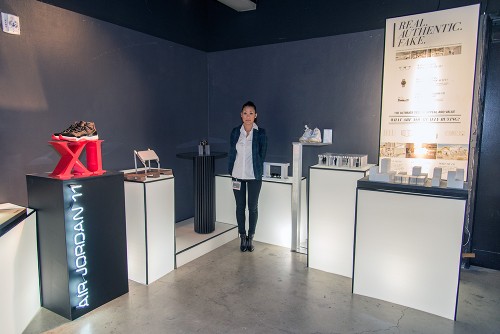 Tattooed twentysomething Environmental Design grad Tracee Jeung took on a philosophical experiment by removing brands and logos to challenge consumers to stop and consider what they are actually buying, and more importantly, why in Real. Authentic. Fake.