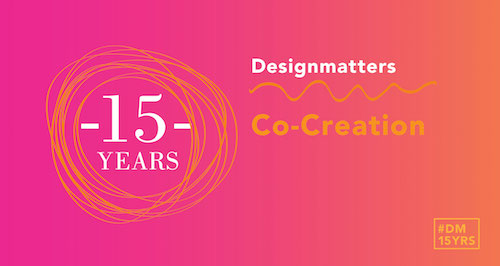 Earlier this month, in association with ArtCenter's 85th anniversary, Designmatters Co-Founder and Vice President, Mariana Amatullo, PhD, kicked off the 15 Years of Designmatters (#DM15Yrs) storytelling campaign. Designed to celebrate and commemorate the groundbreaking program's achievements in social impact design, this multi-platform series will feature posts of various shapes and sizes by Designmatters faculty, alumni, students and partners. The following reflection on Safe Ninos field work in Chile by faculty members Penny Herskovitch and Dan Gottlieb offers empirical proof of the value of co-creation. 
We believe that empathy and human connection are the heart of the design process in seeking to create social impact. Co-creation with our partner community at each step of the process is essential to understand user priorities, identify key challenges and opportunities, generate ideas, test and iterate prototypes, and ultimately create the most value. Innovation emerges out of this deep partnership between design students and community members.
During the Safe Niños field research trip to Santiago, Chile, we learned that our partner, the Coaniquem pediatric burn center, embraces a holistic healing philosophy centered around the needs of the burned child as they grow — a rehabilitation process that can span over 18 years.
Safe Niños student Rachel Moore (ENV) makes puppets with Antonela, a young patient at the Coaniquem pediatric burn rehabilitation center in Santiago, Chile.
One of the most moving things for us to witness is how Coaniquem's integrated, child-centric approach to treatment is inspiring a new mode of the entire Safe Niños studio collaborating in a more integrated, holistic way. This incredible group of multi-disciplinary students are pushing new modes of co-creating engaging, innovative healing spaces hand in hand with kids, families, staff and medical professionals.
________
Dan Gottlieb and Penny Herscovitch are Los Angeles-based designers and design-educators. Together they lead the design studio, Padlab, and co-teach in the Environmental Design Department at Art Center College of Design in Pasadena, CA. Padlab's work encompasses materials research & innovation, illumination and spatial installation design.
Help us celebrate 15 Years of Designmatters by using the hashtag #DM15Yrs