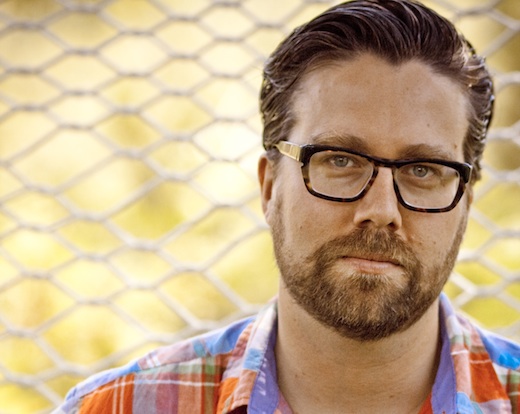 Even if you've missed all the great stories in the Los Angeles Times, The New York Times and Entertainment Weekly, you've no doubt heard that DreamWorks Animation's latest film Rise of the Guardians—which takes childhood fantasy figures like Santa Claus, the Tooth Fairy and the Easter Bunny and reimagines them as mythological heroes in an epic fantasy adventure—comes out in theaters Wednesday, Nov. 21.
And right in the middle of all that legendary action is the film's production designer, Art Center's own Patrick Hanenberger, who graduated from the College in 2003 with a degree in Transportation Design and is currently teaching a Visual Communication course.
We recently caught up with Hanenberger to ask him about his role in Guardians, how he ended up working in animation and which lessons from Art Center have stuck with him.
Dotted Line: First of all, how did you go from being a Transportation Design student to a production designer for animated films?
Patrick Hanenberger: I studied Transportation Design at Art Center and it taught me problem solving, 3D modeling, sculpting, sketching, designing around the human figure, rendering, research and most importantly presentation. These are all skills I use on a daily basis and are universal in any kind of design field. I always knew I wanted to work in movies and animated movies are great for designers since every single little detail needs to be designed and modeled. During Art Center I developed my portfolio to be very content based, which meant I always designed my vehicles for a specific story. After graduation I got a job as a visual development artist and from there on over the last eight years worked my way up to become production designer.