Entries Tagged as 'UdK'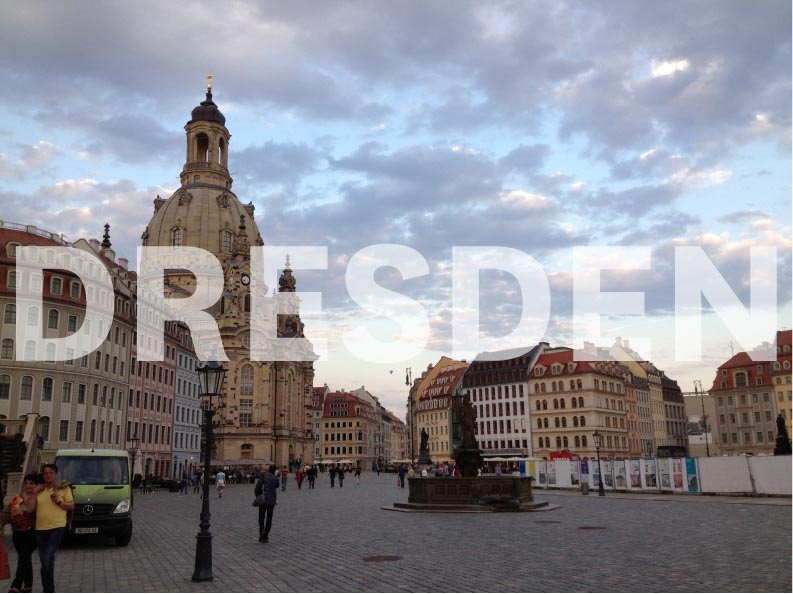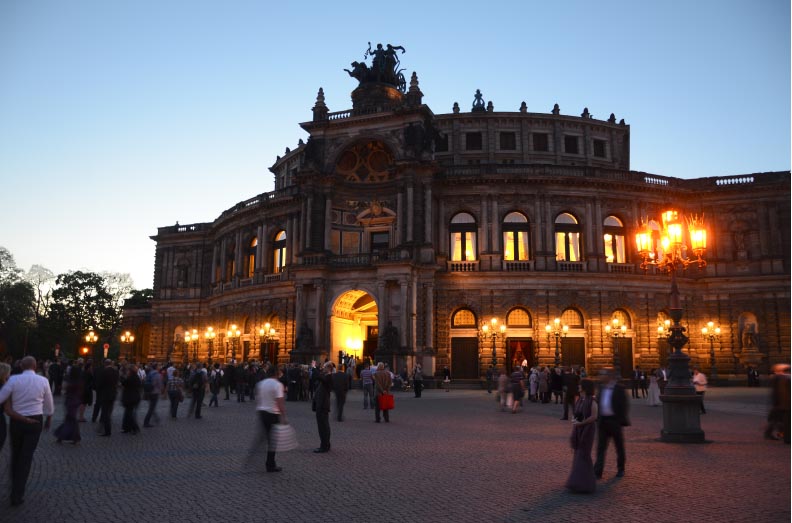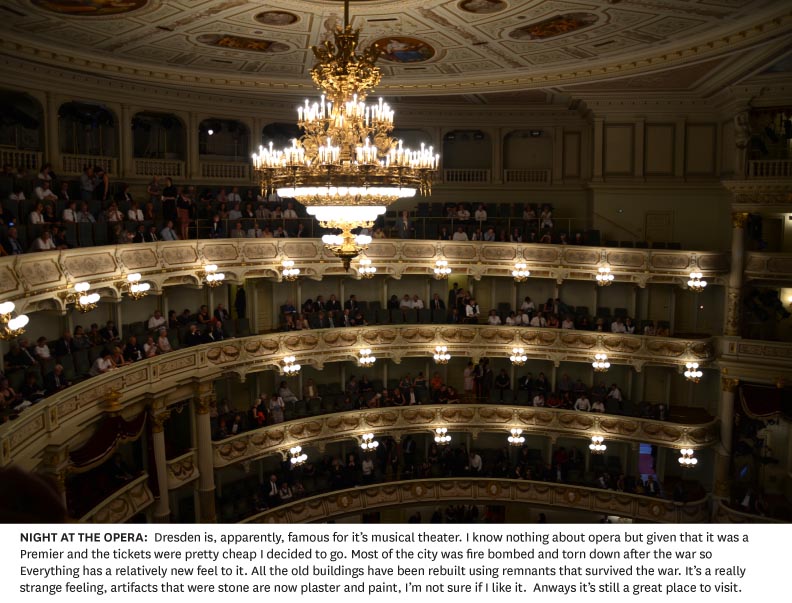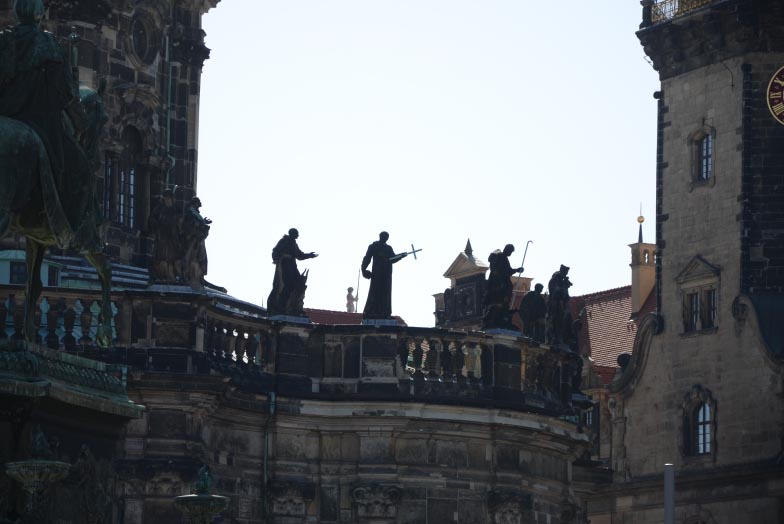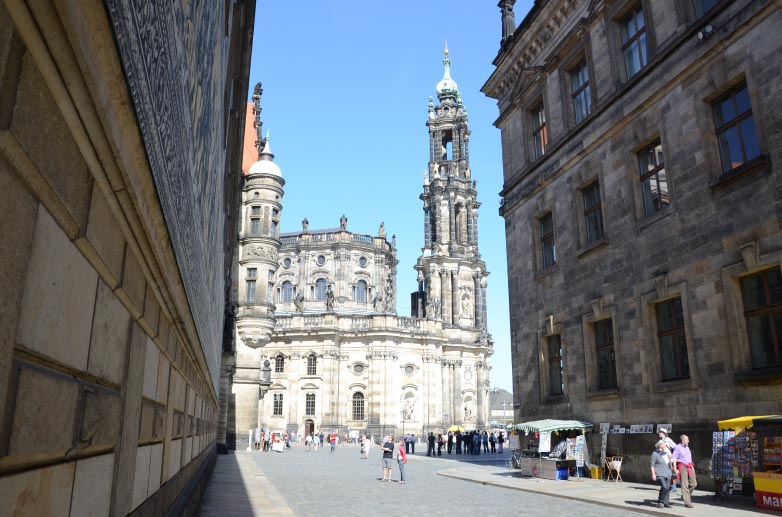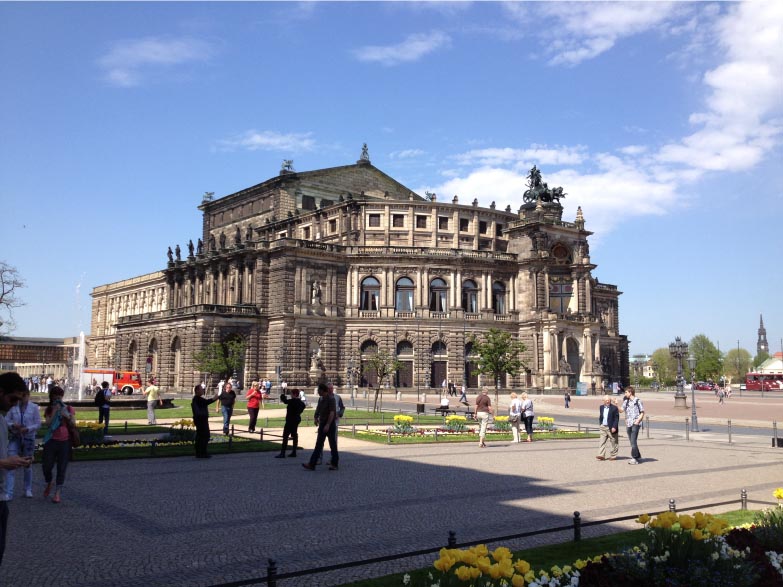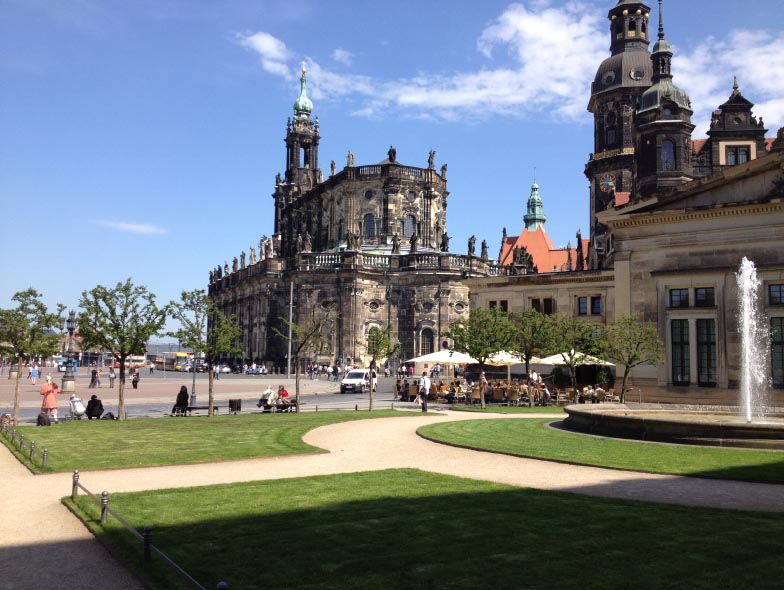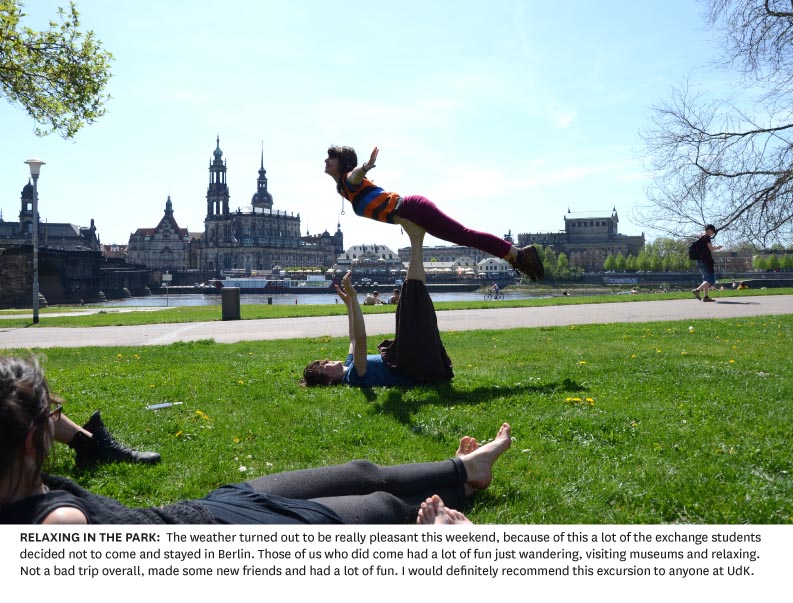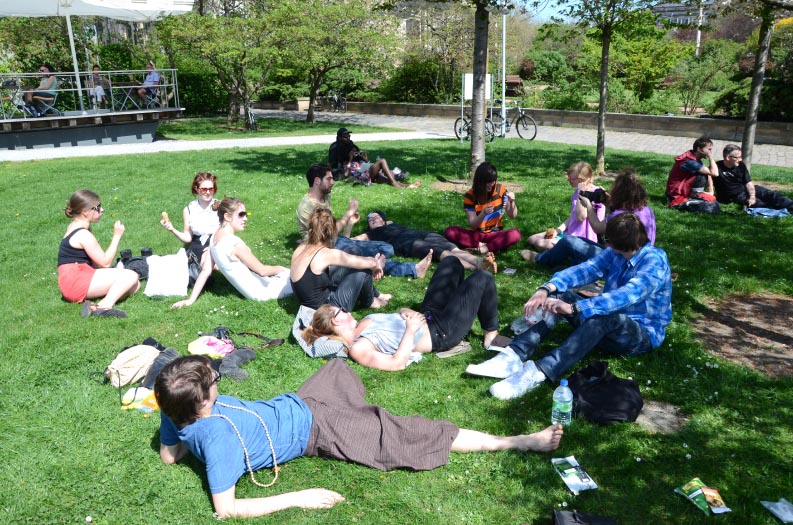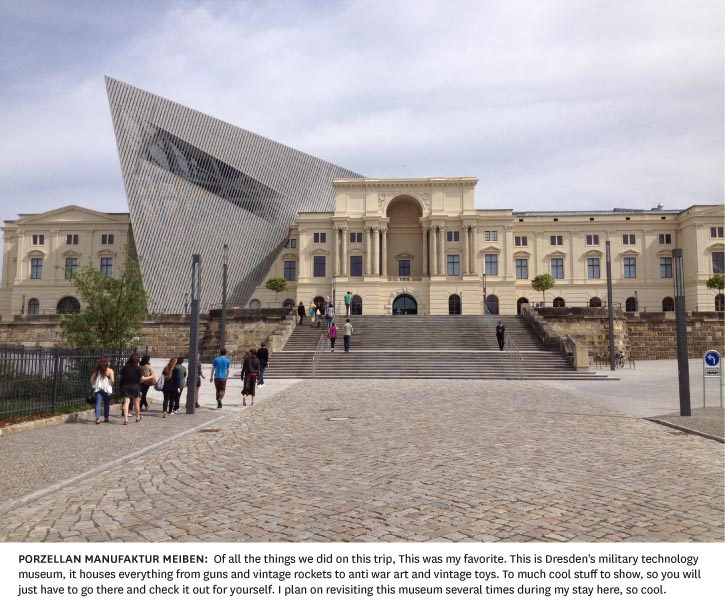 April 23rd, 2012 · 1 Comment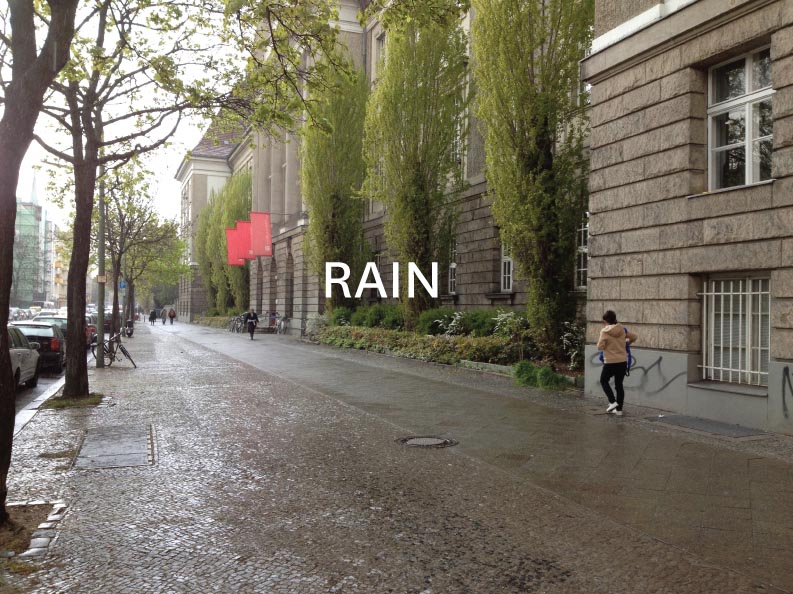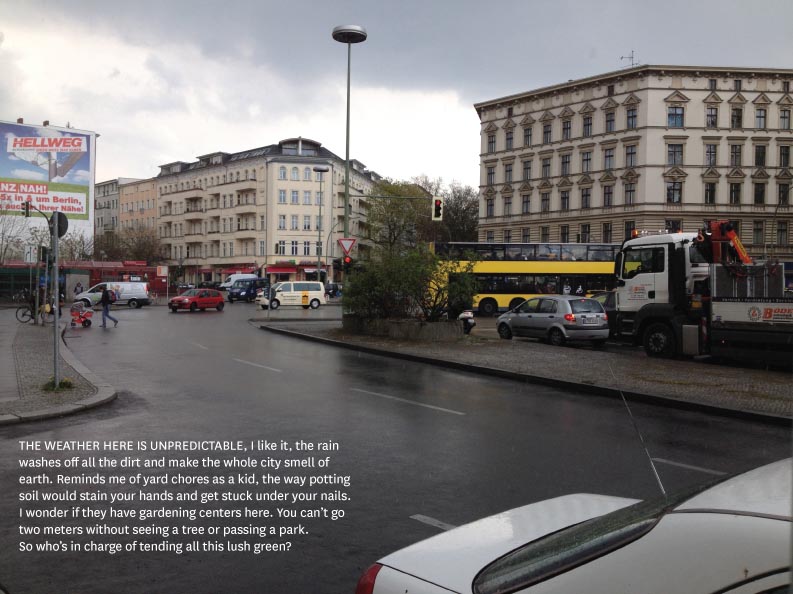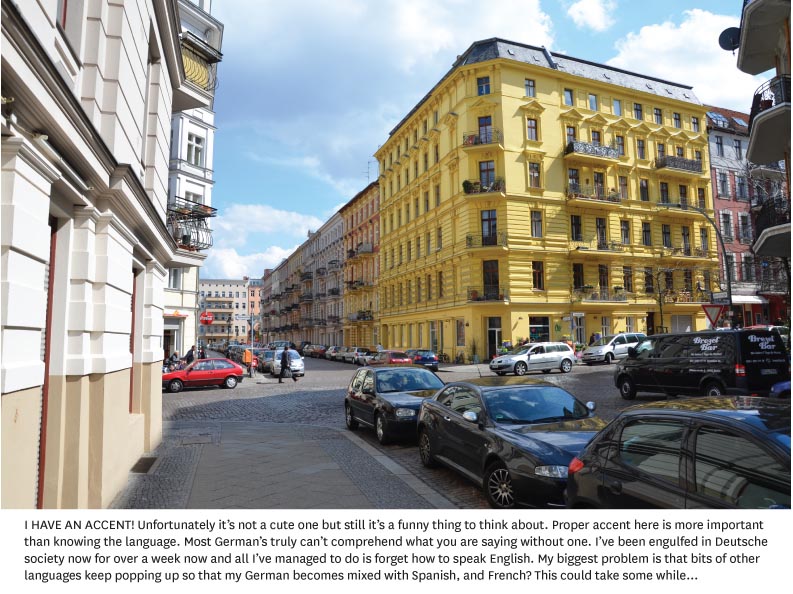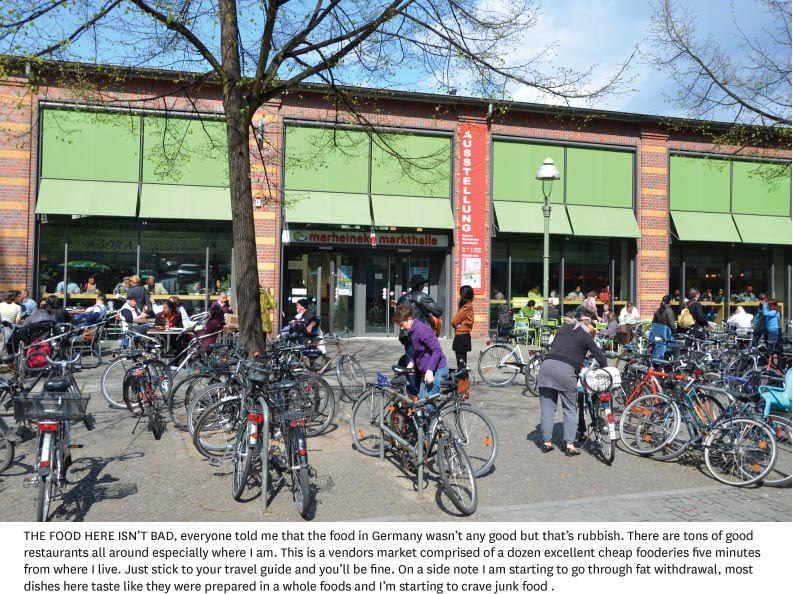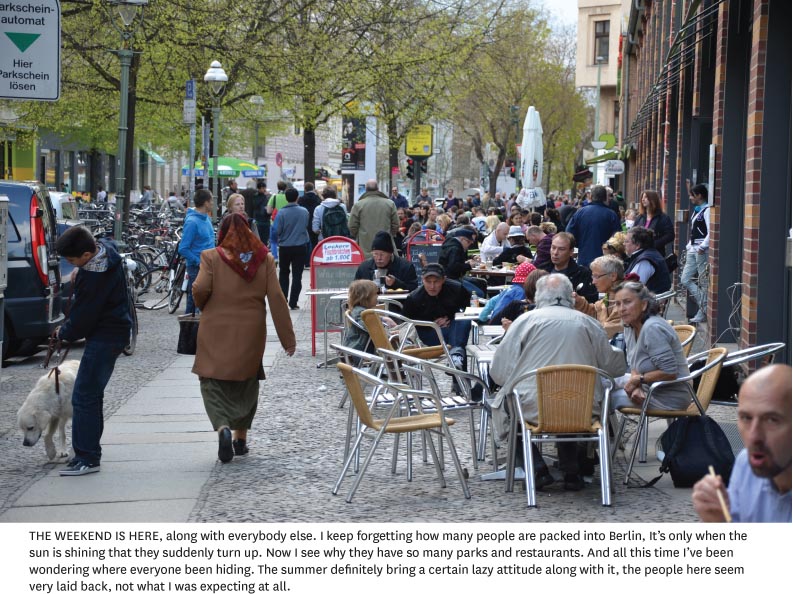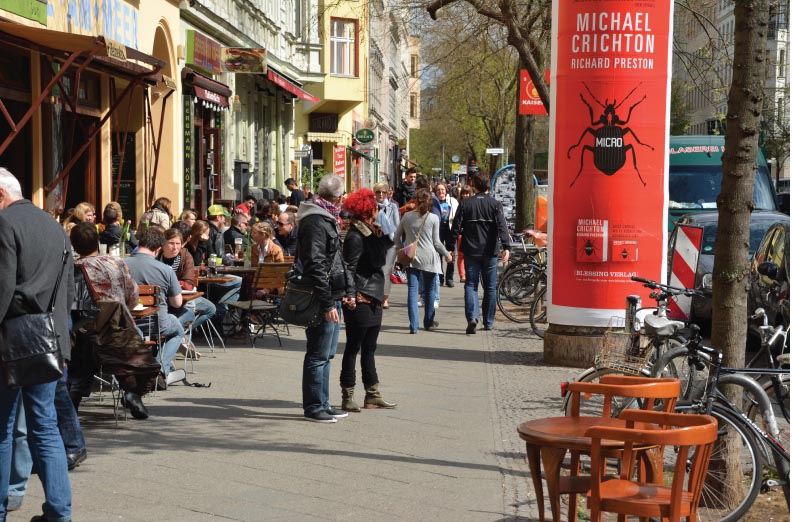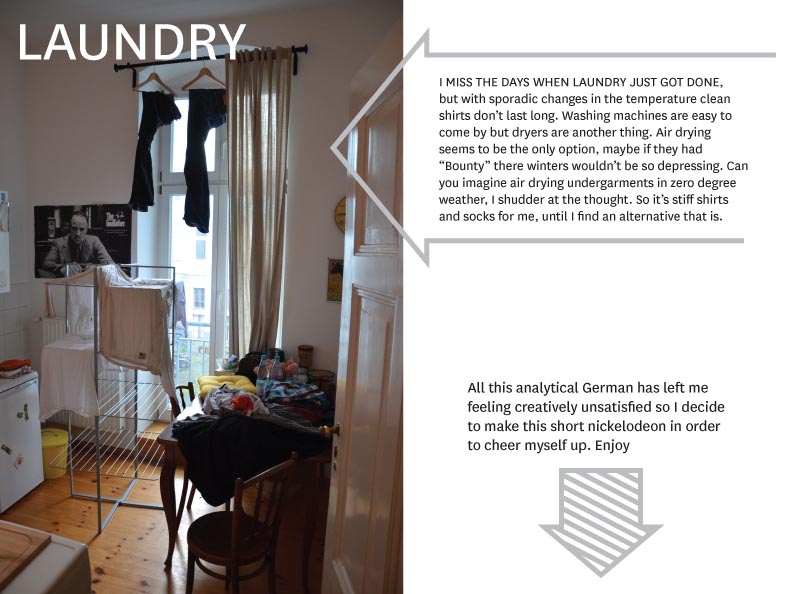 paste the link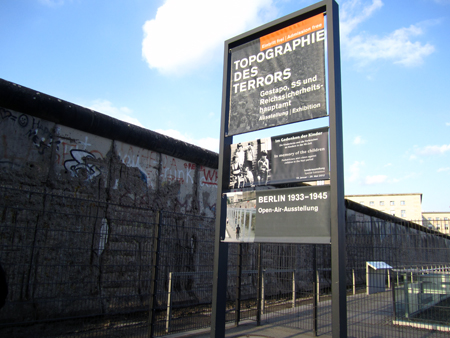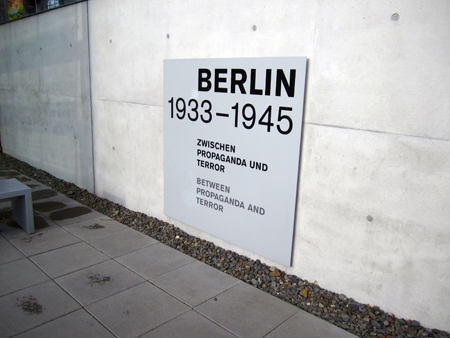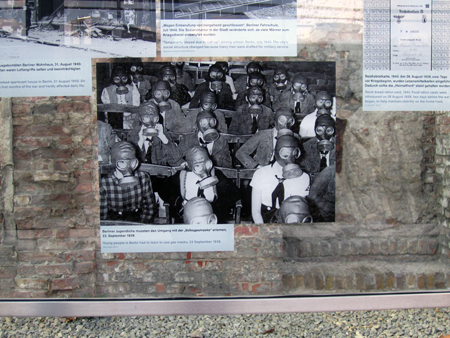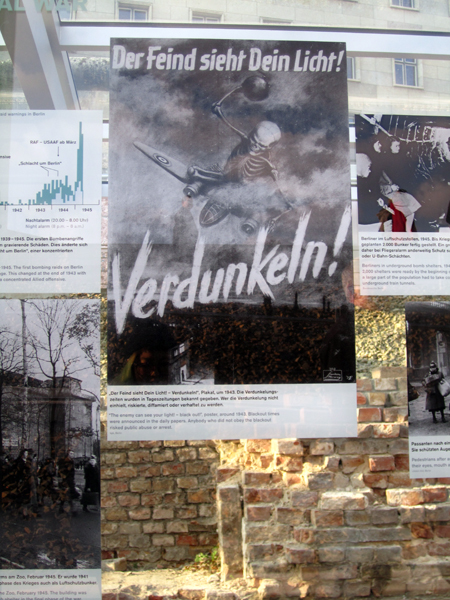 Last week I was pretty much a homebody trying to finish all my finals for classes while still being in Berlin and felt like I needed to get out. I took the train to Potsdamer Platz, walked around a bit and found this interesting public exhibition. Today, the Museografie und Ausstellungsgestaltung Exursion course went to see Gerhard Richter's work at the Neue Nationalgalerie. There were a lot of people at the gallery and it was amazing and refreshing to see so many people coming on a regular day to support the artist/the gallery/art!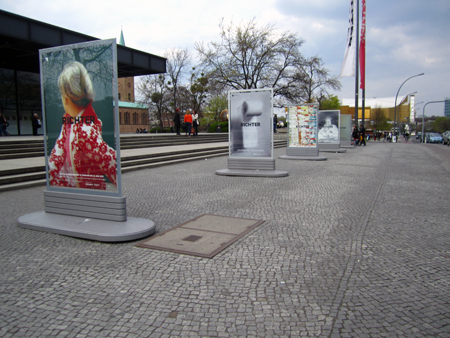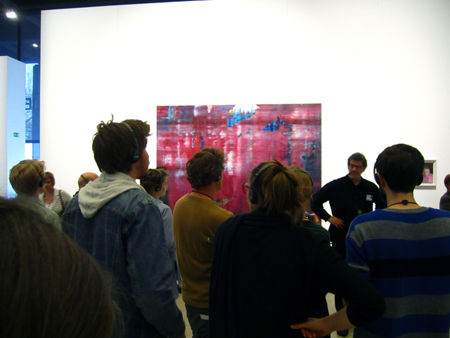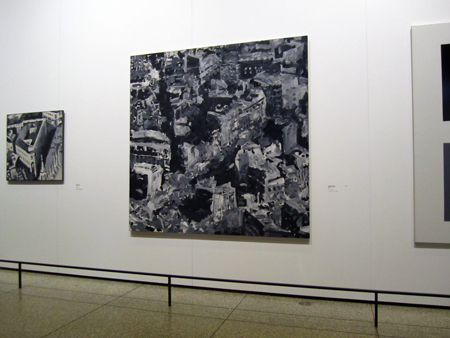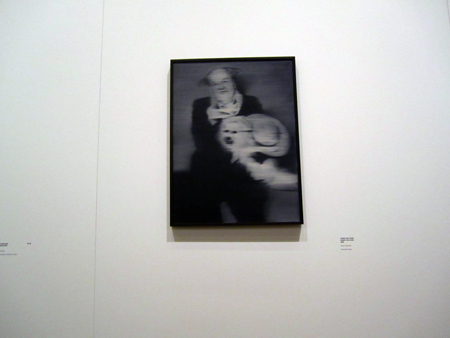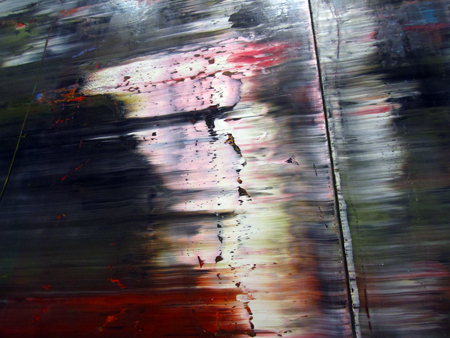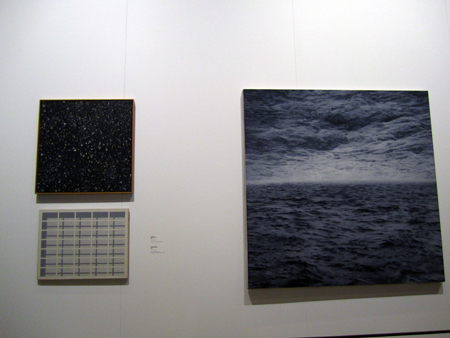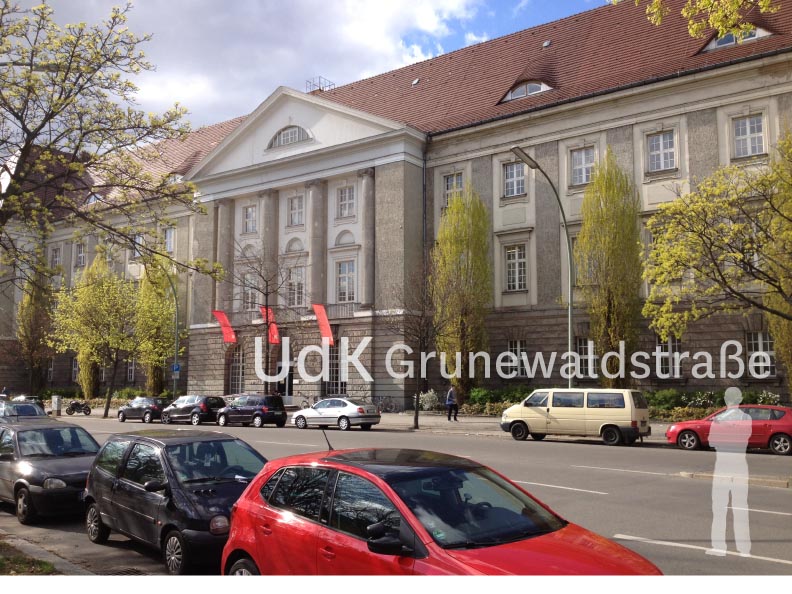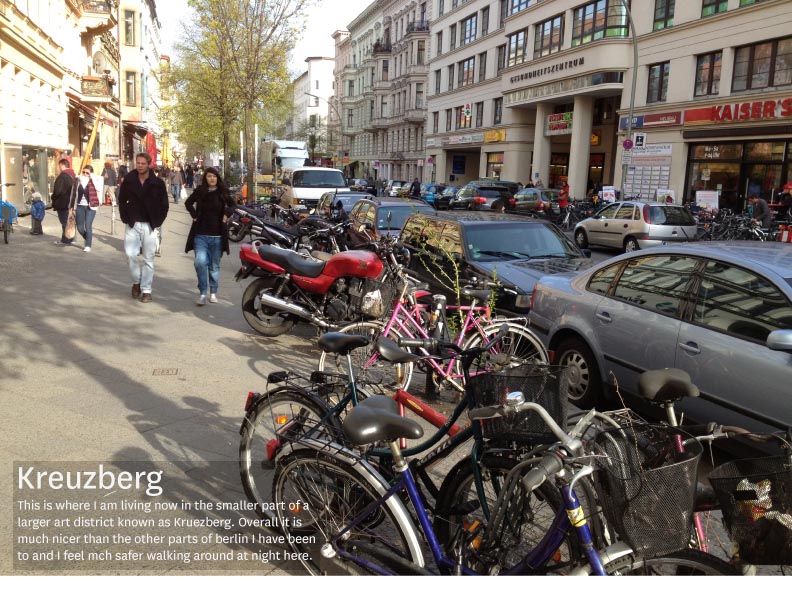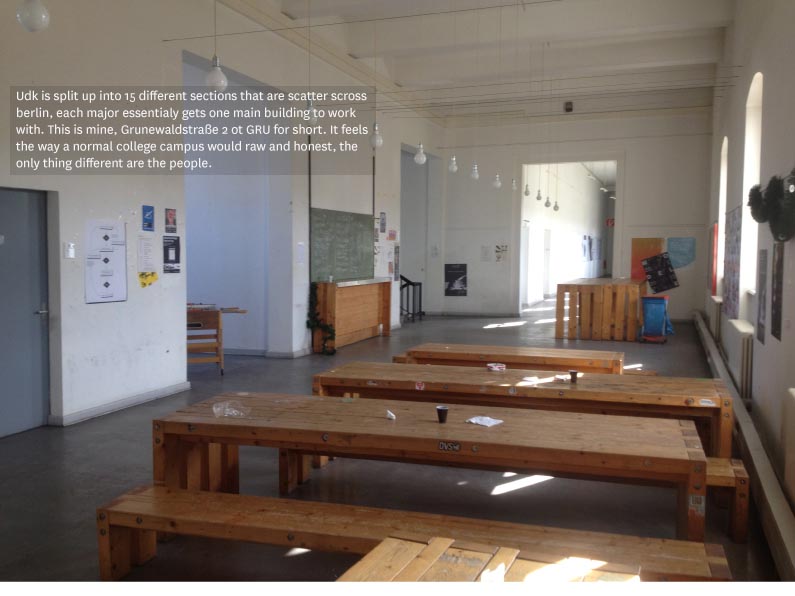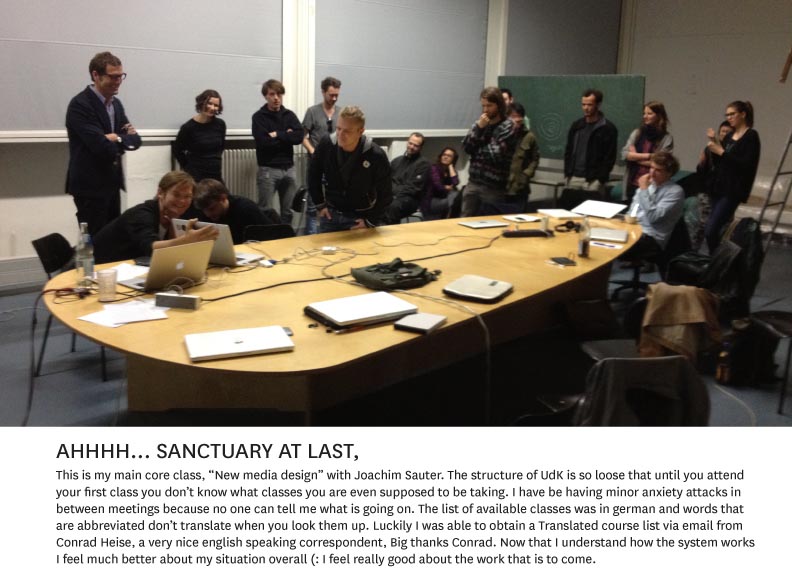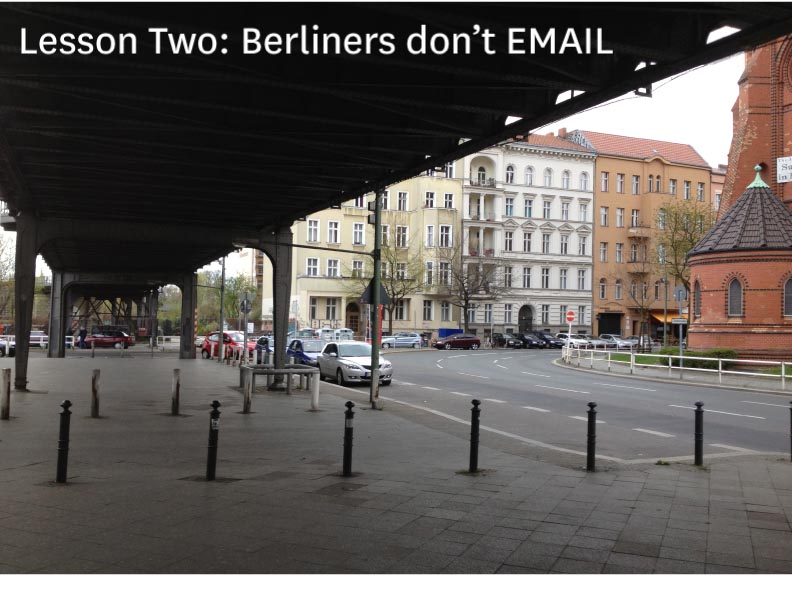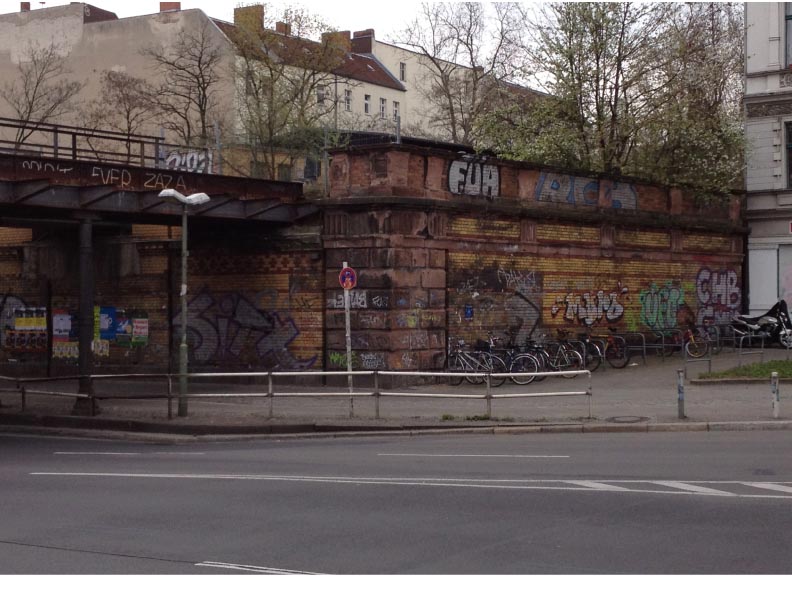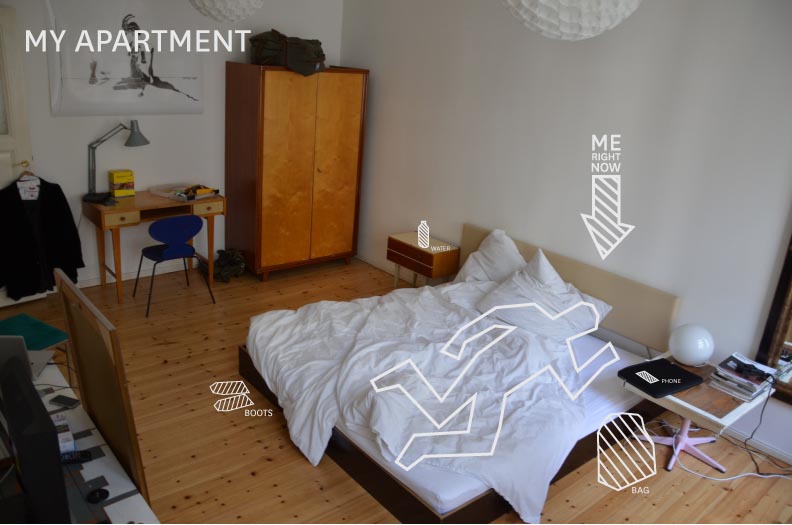 April 14th, 2012 · 1 Comment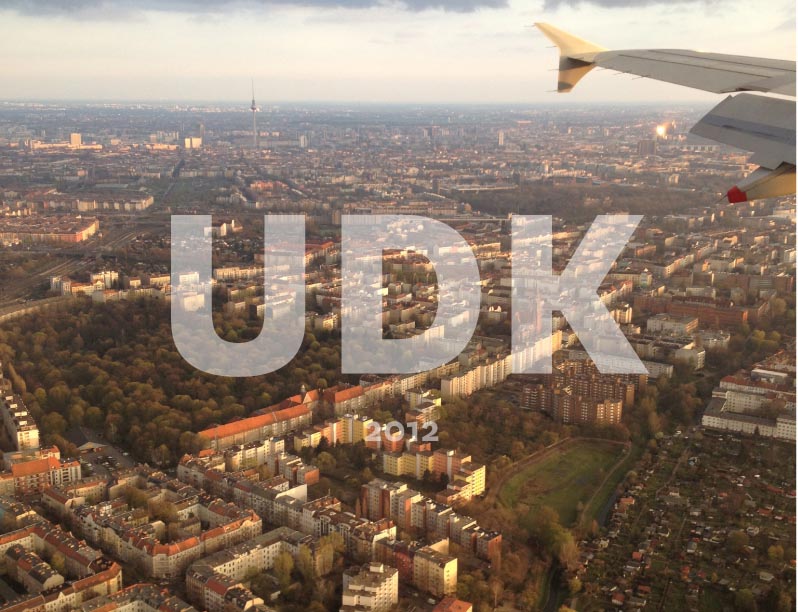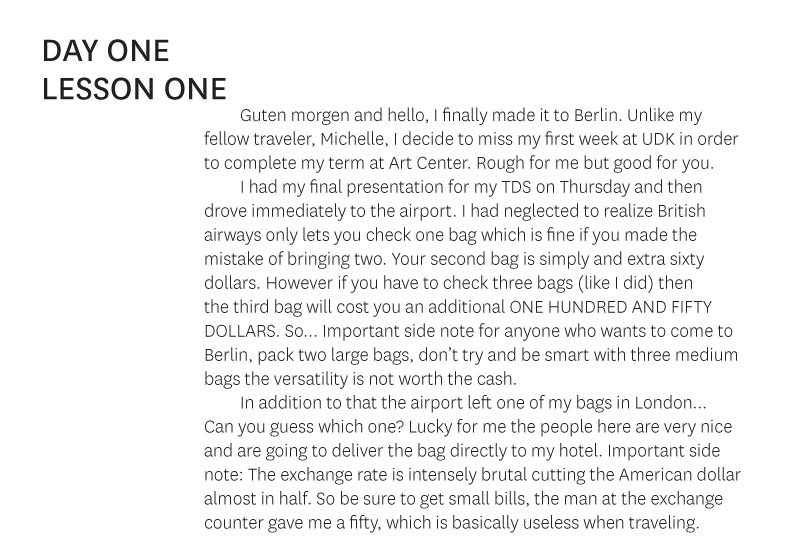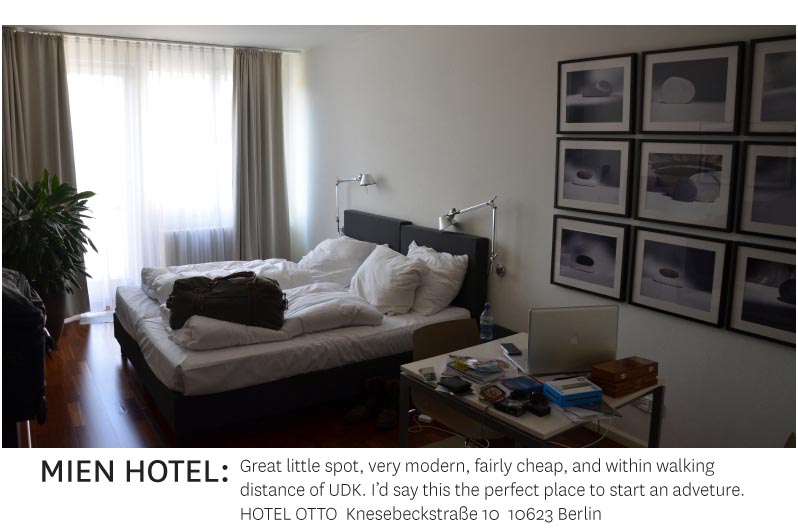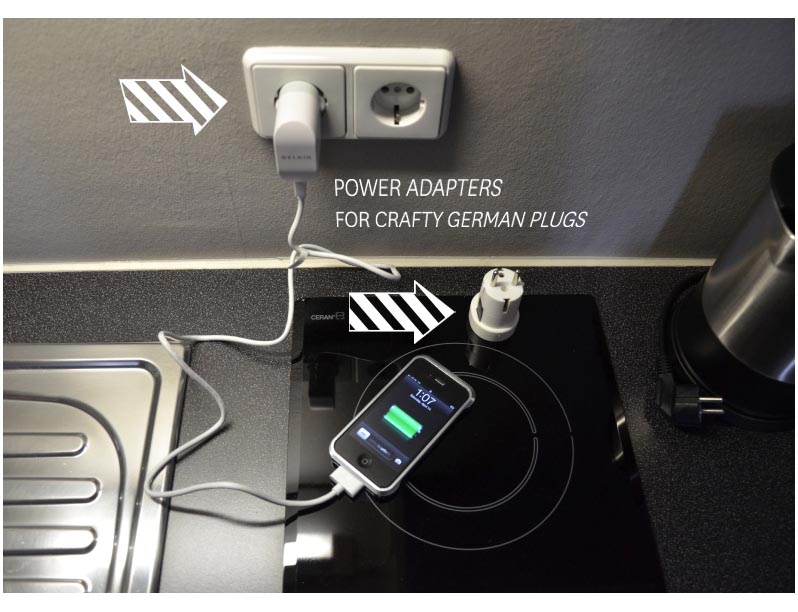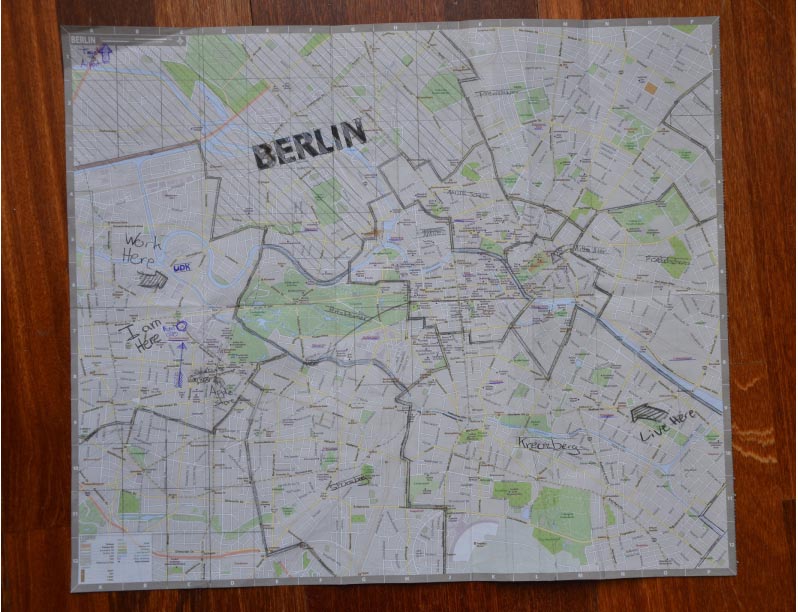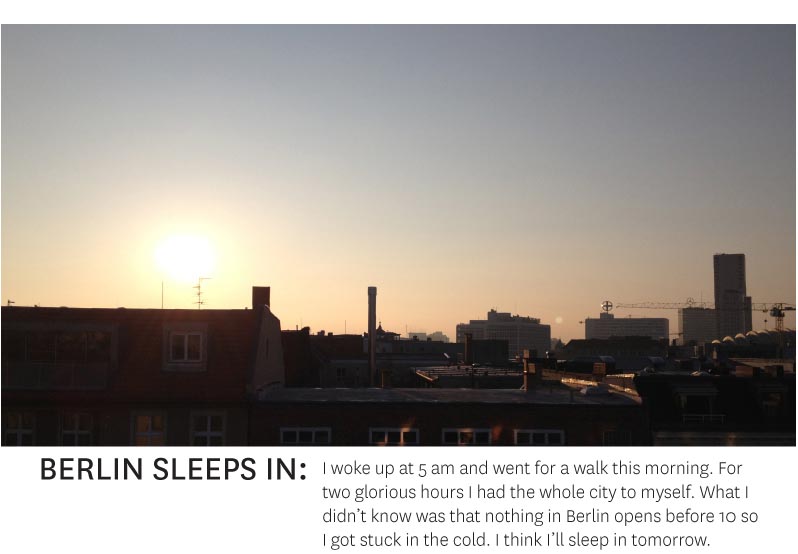 –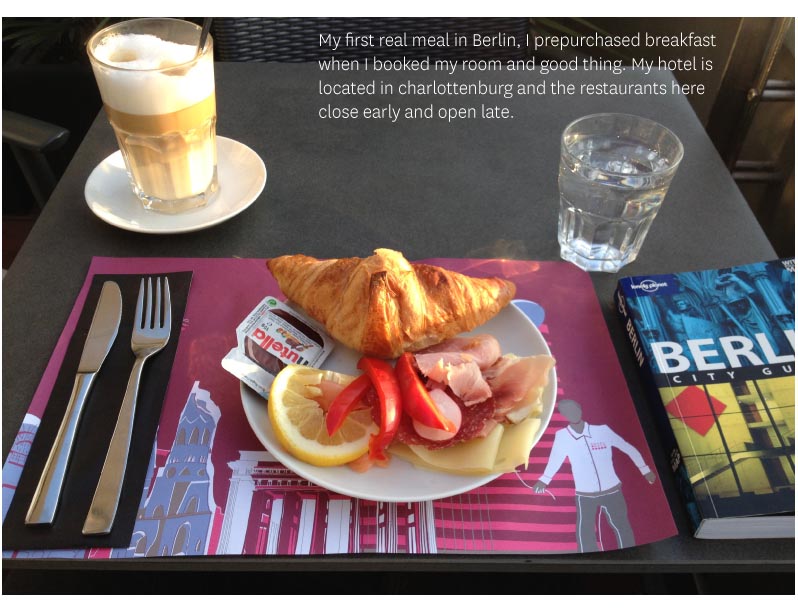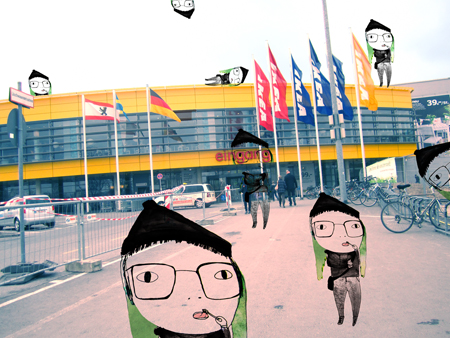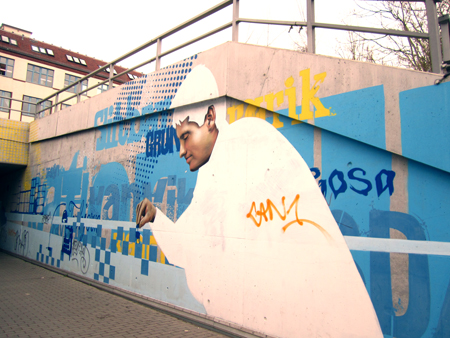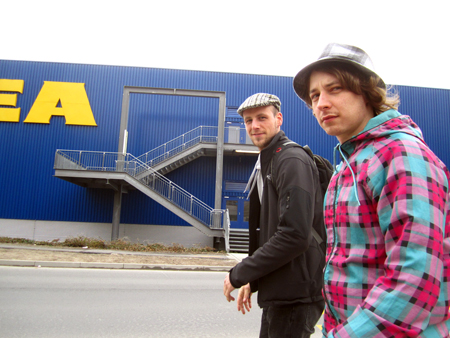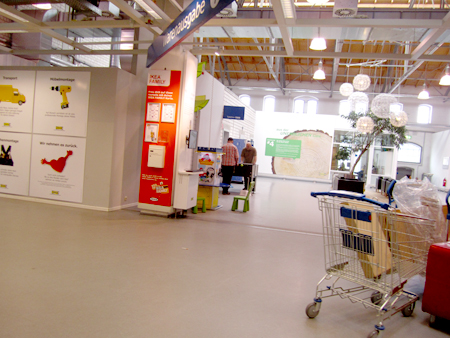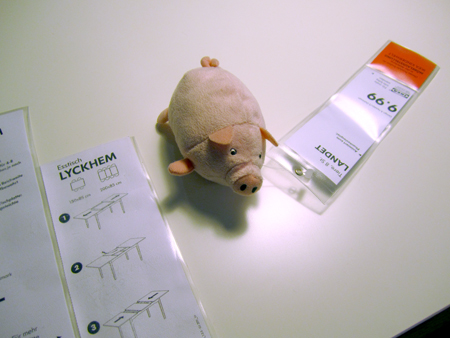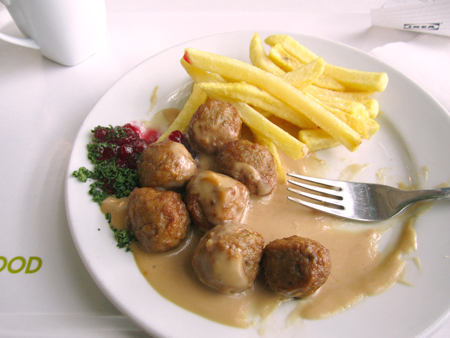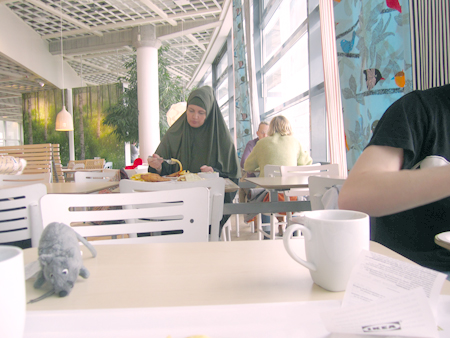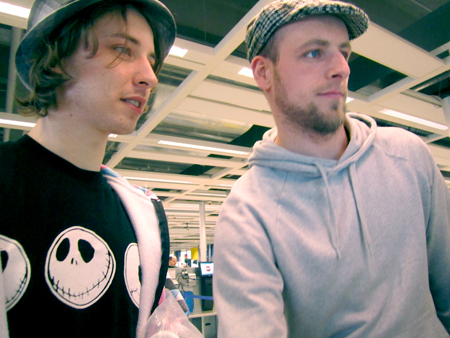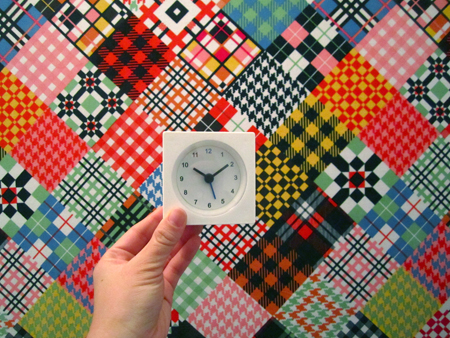 Since there wasn't any class today, Robert, my roommate, and I met up with Anton (Robert's friend) and walked over to Ikea, which was less than a mile away. There wasn't too much of a difference from the Ikea here in Berlin and the Ikea back home in the States. Luckily the meatballs tasted just as delicious! We spent a good two or three hours there and I bought myself an alarm .99 euro alarm clock. Later on, I felt lonely so I bought myself a chocolate sundae at the McDonalds inside the station. Life is always a little better after some ice cream.
April 11th, 2012 · 1 Comment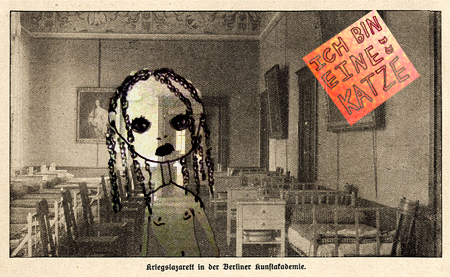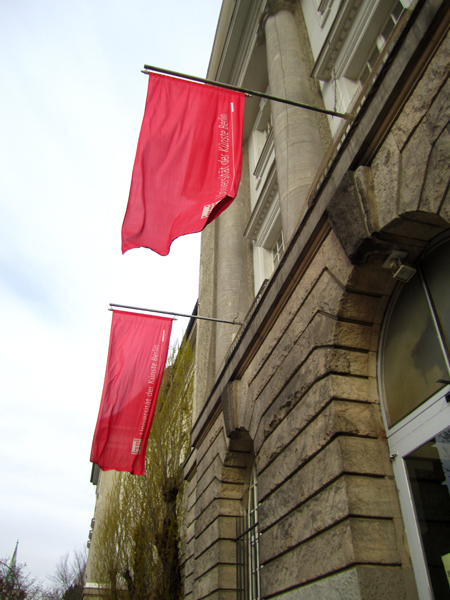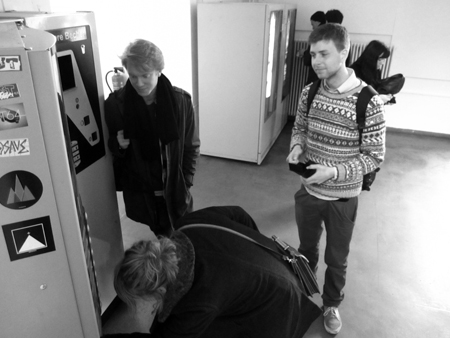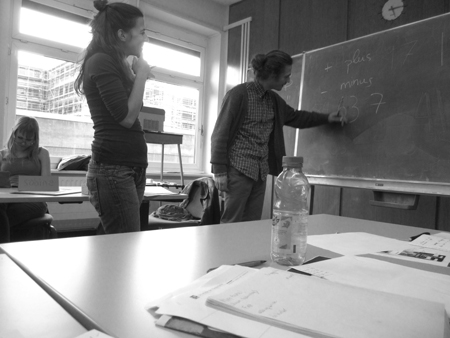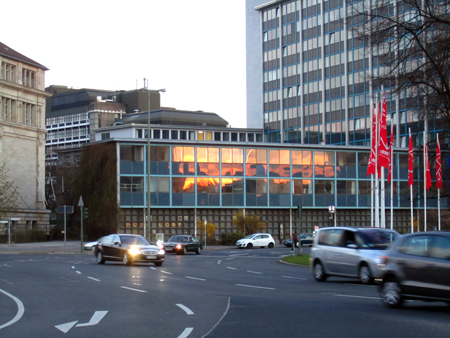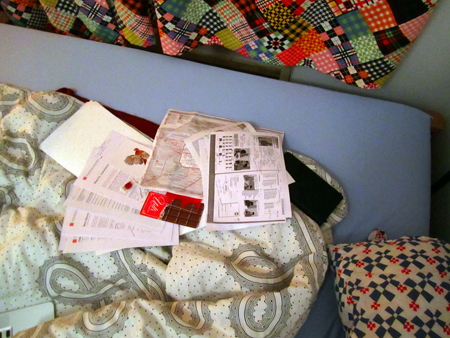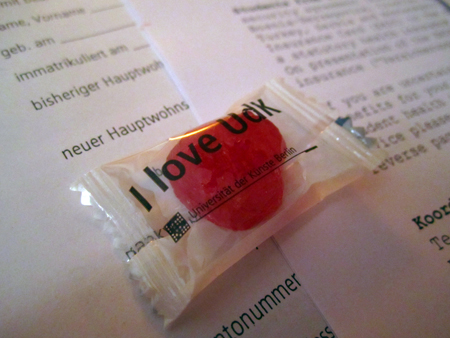 Ah! School has finally started! The day began with all the instructors giving a brief, sometimes not so brief, summary of their class description in German. For the most part, all I understood were the "Guten Tags". Things are slowly beginning to settle and I was able to take my first German language class here! WUNDEBAR fasho! A big danke to Erin, who was in Berlin last term, for introducing me to http://indexberlin.de/ ! The site lists awesome events, exhibitions, bars, and galleries all around Berlin! Yes!
The first image is another collage I made with an old image of the UdK campus and doodles (was thinking of this girl). Second image is of the Grunewaldstraße campus. Two black and white images of some of the other exchange student friends! (Above B/W: Chris, Madison, and Bennetin getting some vending machine coffee. Below B/W: Atli, from Reykjavik, writing some German numbers on the board.) Then, the reflections of a Berlin sunset. The last two images are some official papers/piece of candy from the mighty folder of paperwork that needs to get done right now!
Off to the other campus now! Tschau!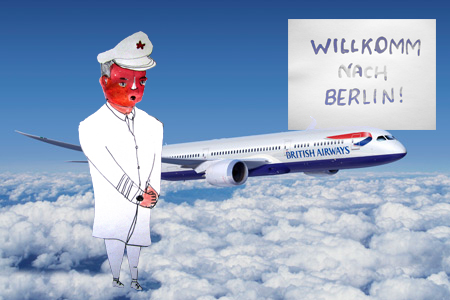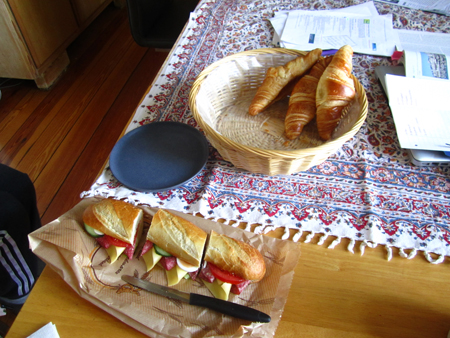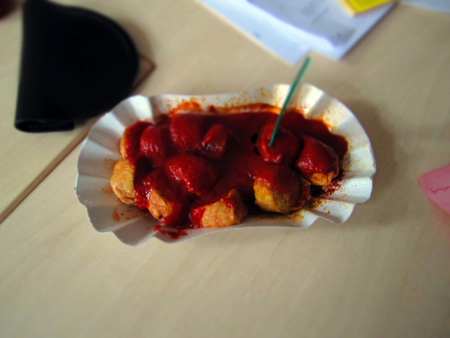 Hallo hallo! School will begin tomorrow, so this Easter weekend (with nearly all the shops closed) I spent most of my time indoors trying to finish work for classes at Art Center overseas. It's awfully difficult to concentrate for a class that's more than 5000 miles away when you have new classes awaiting you the next day. Nonetheless, the work will get done and I am entirely excited to meet classmates tomorrow and figure out which courses I'll be able to enroll in. The first image on top is my drawing of the British Airways captain who was suspiciously red when boarding us. The three pictures below are images of my first taste of Berlin: Croissant + Sandwich, Döner, and Currywurst; all three were incredibly delicious! The last video is of two men serenading the streets of Berlin.
Berlin is amazing.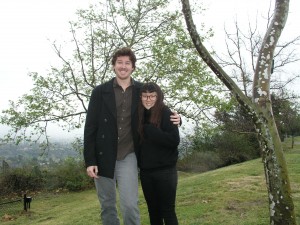 Congratulations to Michelle Cho, Graphic Design, and John Clark, Environmental Design, who have been selected as our exchange students for Summer 2012 at Berlin University of the Arts (UdK)!
They will be leaving for Berlin this April. Stay in touch and find out what they're doing in Berlin over the summer by checking out their posts here.
For more information on the UdK exchange program or other exchange programs we'll be offering, contact studyaway@artcenter.edu.