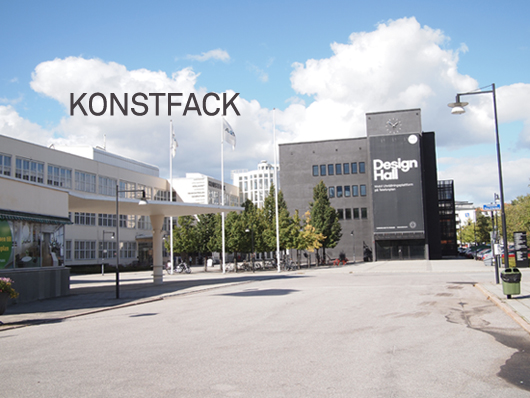 Konstfack at it's best. The school is pretty large and is right of the T-Bana (Subway Station) at the stop called Telephonplan. The school is actually located in a lively area, but only because of the school itself. Everything is quite close or in walking distance.

The view from room with my basil/mint plant. I haven't decided which it actually is as the smell is not potent enough to really claim to be one or the other. Another industrial design student, Raul, insists that it is basilika (basil in spanish). The dorm is 2 minutes away from the school and so far it has been a nice walk every morning.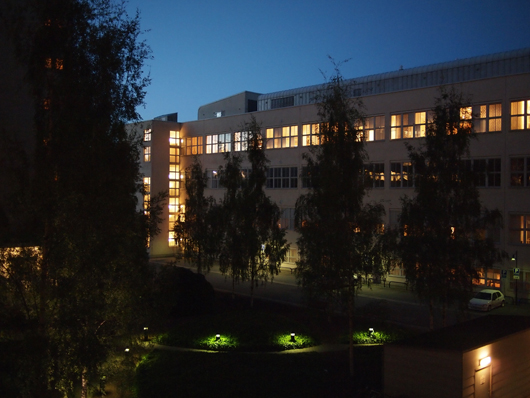 View at night.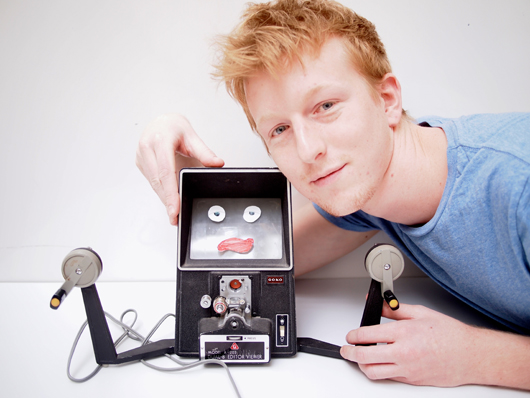 We did this crazy workshop on the last day of orientation where we found objects and decided their functions and assemblage. It turned out to be quite unusual and we ended up with strange concepts.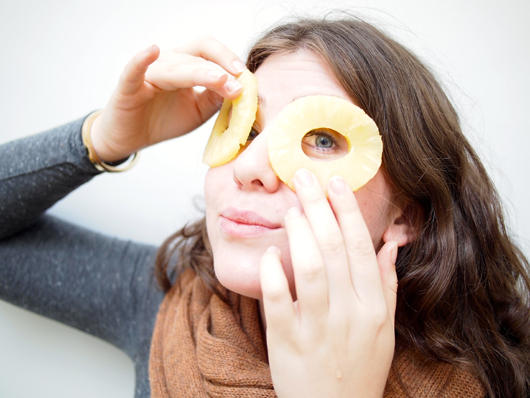 This was also from the workshop (it's me!).