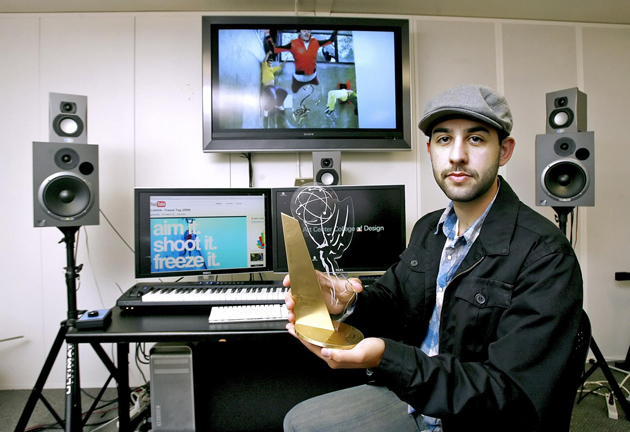 Film student Francis Pollara, along with fellow students Saman Keshavarz, Y-C Tom Lee and Romson Niega, recently won a College Television Emmy Award for a commercial they produced. "Trigger Happy" is a spot about friends playing freeze tag with cameras, filmed at Hillside Campus.
Pollara also won best music video award at South by Southwest last month for his work producing the band Cinnamon Chaser's "Luv Deluxe" music video. The video wasn't even submitted for South by Southwest; instead festival organizers asked for it to be submitted after seeing it online.
Read more about Pollara in the La Cañada Valley Sun: Prodigal son takes home two awards, and watch the commercial below. Congrats on a job well done!