** 6/24/10: Unfortunately, Aldridge's visit to campus has been canceled. We'll let you know when it is rescheduled.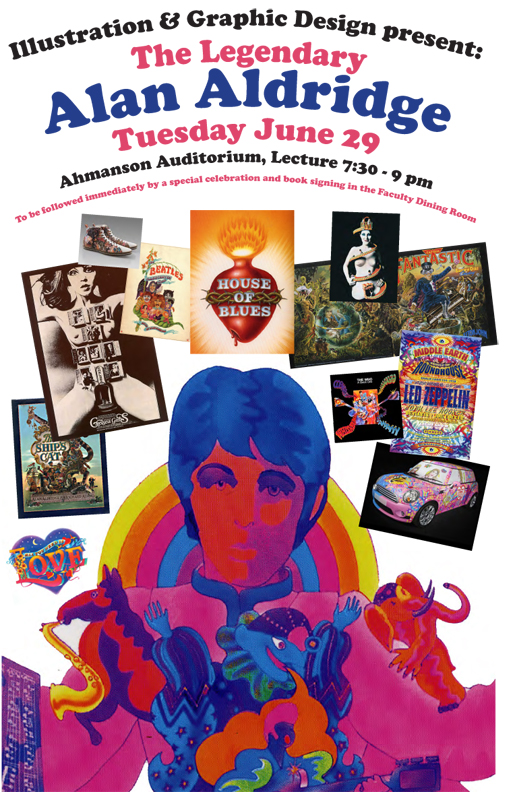 Design legend Alan Aldridge will be on campus next week, fresh from his retrospective at London's Design Museum.
Best-known for his intoxicating and color-rich illustrations and designs for The Who, The Beatles, Elton John and the notorious poster for Andy Warhol's Chelsea Girls, Aldridge's images have defined the psychedelic era for a generation. Don't miss his talk, followed by a book signing.
Alan Aldridge
Tuesday, June 29, 7:30-9 pm
Ahmanson Auditorium