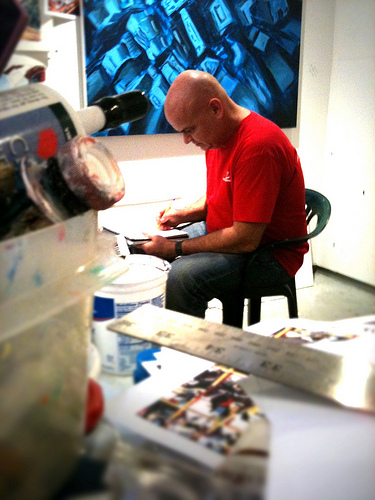 Steve Gavenas had already earned numerous degrees, and enjoyed a successful career, before coming to Art Center to pursue his master's in Graduate Art.
"I was looking for a world-class fine art graduate program that would challenge me and help me grow in my technical capability as well as the theoretical underpinning of my work, expand my artistic vision, and allow me to join the vibrant Los Angeles art scene," explains Gavenas. "I also wanted a school that takes education seriously, with intensive faculty involvement and great classes—not just a residency program like some schools."
Read more about Steve and his Art Center experience at in this great interview.