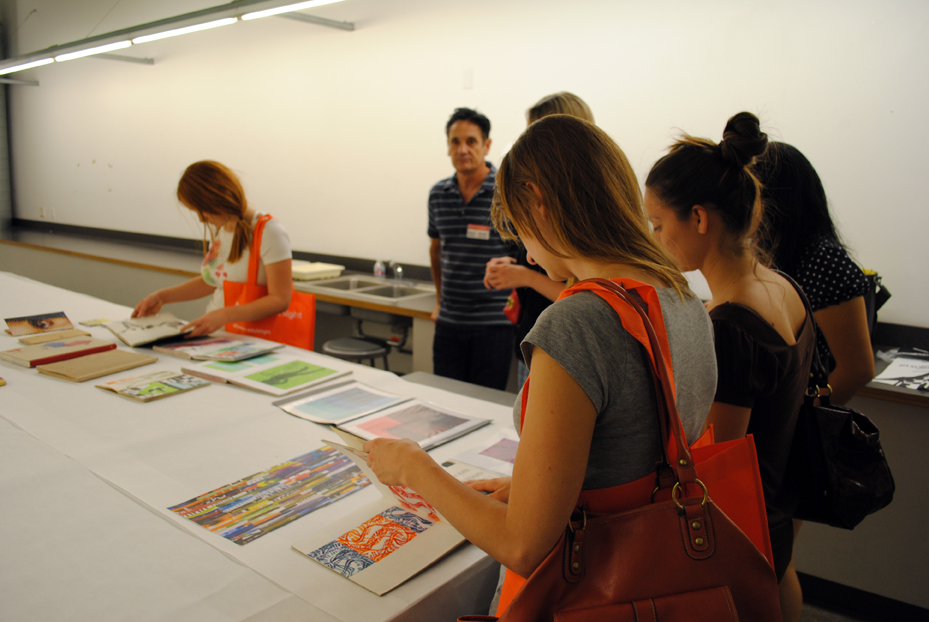 Art Center at Night, the College's continuing studies program, held their biggest event of the year last week—Open House.
"Open House is the perfect opportunity for people to become acquainted with educational opportunities offered by ACN's nearly 200 innovative courses in art and design," says Public Programs Managing Director and ACN Director Dana L. Walker.
Held at South Campus, several hundred attended the annual summer event, which gave participants the opportunity to sit in on classes, view student work and speak with faculty members. Among the various classes open to the public were Motion Design 1; Still Life Drawing; Letterpress Printing; Shoes: Fact and Fantasy; and Unplugged: DIY Graphic Design and TEXTure. Class demonstrations, including an Artist Trading Card workshop, were also open to Open House attendees. A prize drawing awarded ACN goodies and the grand prize—a free ACN class—was won by both John Reager of Irvine and Marsekal Tirtadji of Santa Monica.
A wide variety of people attended the event, including current, prospective and past students, parents, ACN faculty and community members. Holly Hofgaarden attended Open House to learn more about ACN and the classes offered. "I want to eventually attend Art Center's degree program in Graphic Design," she explained. "I came by Open House to learn more about the ACN courses that they offer in that subject. I want to build my portfolio, and think that I can do this through ACN classes."
"Open House gives potential students the chance to have a conversation with their potential instructor, which is really nice," says ACN instructor and Art Center alumnus Ronald J. Llanos. "Also important is the fact that they can see the physical work that comes out of the classes, especially in classes like mine, Composition and Painting and Introduction to Figure Drawing. I think it helps potential students get the vibe of the class they're considering, and what to expect."
Tony Luna has been an Art Center instructor since 1985, teaching in both the degree and Public Programs. Luna teaches three popular ACN classes: Crafting a Meaningful Career: Parts One, Two and Three. The courses aim to help creatives rediscover their passion, examine the interconnection of their personal and work histories, and analyze their creative strengths and weaknesses.
"There is nothing like having the opportunity to sharing your enthusiasm for ACN classes face-to-face with prospective students," says Luna. "In these uncertain economic times, it is refreshing to offer classes which help the students to rediscover their potential get back to what is important to them in their careers. Open House provides that interface and gives hope to those who want to do more with their lives and livelihoods."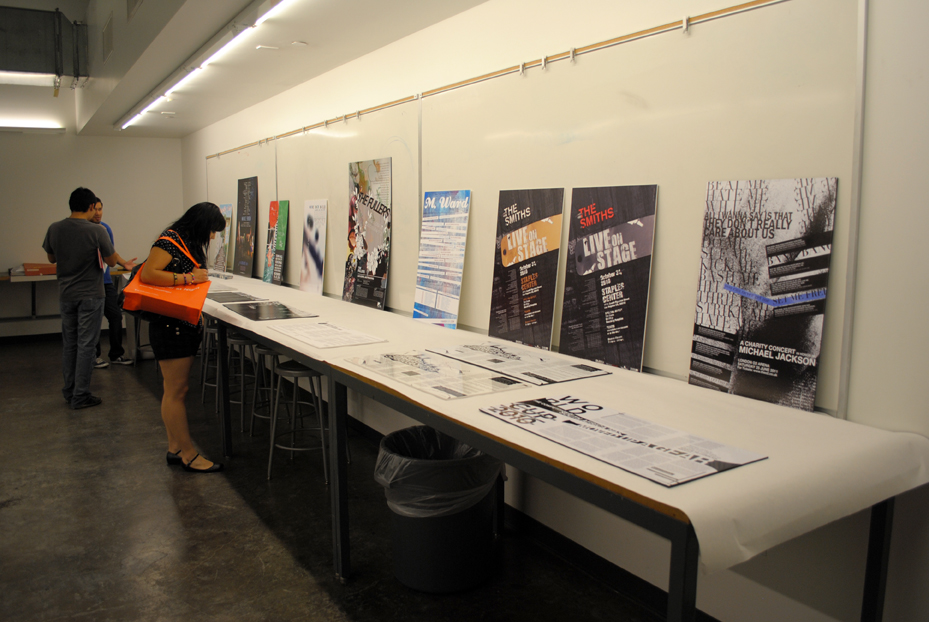 It's not too late to sign up for the Fall 2010 term of ACN. Classes begin September 13—find out more about ACN, and register for Fall classes today.