Art Center's Graduate Media Design presents Made Up: Design's Fictions, showcasing the work of major and emerging international practices that forecast, hypothesize, muse, skylark, role-play, put on airs, freak out or otherwise fake it to produce work that is relevant to our increasingly confusing and accelerated world.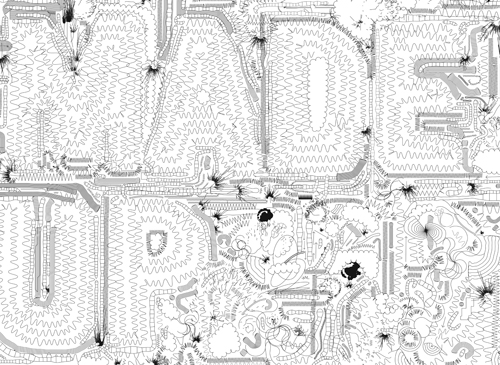 Held in the South Campus wind tunnel gallery (where jets were once tested!), a panel and opening reception, MAKING UP, will be this Saturday, Jan. 29.
MAKING UP will feature Fiona Raby and Bruce Sterling, two of the world's most influential voices at the intersection of fiction and design, joining MADE UP curator and MDP core faculty Tim Durfee for a panel discussion on tactical anachronisms, designing for ambiguous reality, and the re-emergence of speculative practice in the 21st century. It will be moderated by MDP Chair Anne Burdick.
Organized by Durfee and Burdick, MADE UP is part of a larger initiative to bring emergent themes in the work of the Graduate Media Design Program into dialogue with similar trends in art, architecture and design worldwide.
Made Up: Design's Fictions
Saturday, Jan. 29
Presentations and discussion, 5-7 p.m.
Exhibition opening reception, 7-10 p.m.
Wind Tunnel Gallery
Art Center South Campus
950 S. Raymond Ave., Pasadena, CA 91105

Tags: Anne Burdick, Arts Events, Made Up, Making Up, Tim Durfee