We checked in with Product Design alumna and faculty member Wendee Lee to see how the Rose Bowl 5K went earlier this month.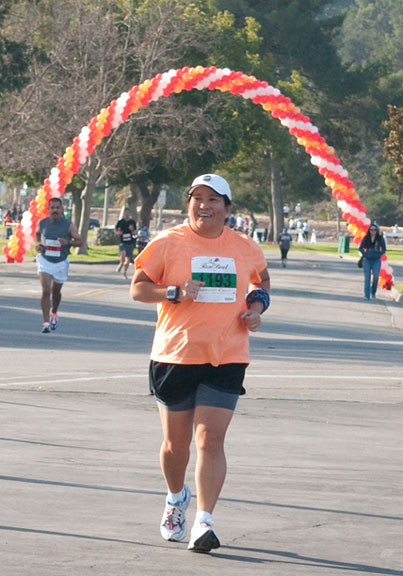 Lee ran the race to celebrate and honor the memory of fellow alumnus and faculty member Norm Schureman.
"The race was fantastic," Lee says. "It was sunny and warm—perfect running weather. I had planned out my race tempo and while it was my slowest 5K, it was definitely the strongest and most enjoyable one I've run. I finished right at my target finish time, feeling no pain."
Lee asked supporters to donate to Schureman's Memorial Scholarship fund as a way to both celebrate his life, and help ensure that his legacy continues. It's not too late to donate to the scholarship.
"The Norm Schureman Memorial scholarship is particularly important to me as a Product Design alum and faculty member," Lee explains. "I had Norm as an instructor, and was lucky enough to have him as a colleague as well. It means so much to know this scholarship will help future Product Design students."
Donate to the Norm Schureman Memorial Scholarship online today.