Students, Faculty, Alumni, Staff and Friends: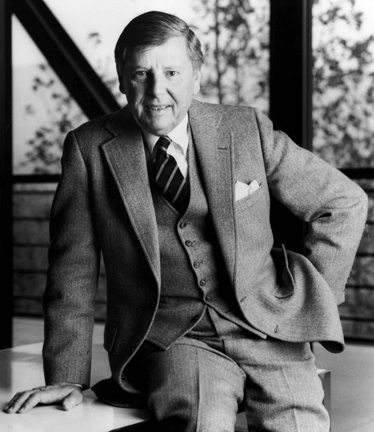 Today, one of Art Center's most influential leaders, Don Kubly, passed away at 93 years old. Don's active involvement with the school spanned 47 years, starting as a student in 1938 and continuing as second president of the College. Don was a dear friend of the school and mentor and colleague to so many.
Don was a truly great and inspirational figure in Art Center's development. Student, alumnus, educator and president, he never wavered in his dedication and commitment to Art Center or in his enthusiasm and excitement for our students.
His many contributions to Art Center have had a lasting impact on the College. He has left us a great legacy and built us a beautiful home in this wonderful location in Pasadena. We are all indebted to him for his brilliant work and profound care.
On a personal note, I am honored to have met Don and to have made a connection with him. He was always very warm and supportive of our work, our strategic plan and our community's collective vision for the future.
A public celebration of Don's life will be held at Art Center in the coming weeks. We'll be sure to keep you informed here at the Dotted Line.
Our hearts go out to his wife Sally and his entire family. Don will truly be missed.
Sincerely,
Lorne M. Buchman
President, Art Center College of Design