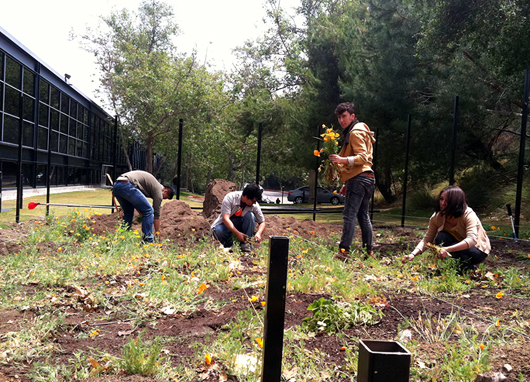 Have you ever wondered how to grow a tomato? Are you looking for new ingredients to add spice to your cooking? Would you be willing to share your gardening secrets? Interested in learning more about sustainable growing practices?
Whether you have a green thumb, or are a gardening novice, EcoCouncil and Art Center invites the Art Center community to grab a trowel, put on your gardening gloves and plant with us. Our new campus garden is intended to be a learning, teaching and recreation space for the College community that allows us to experience what it means to live in harmony with our environment. It is a space for experimentation, investigation and exploration of concepts of lifecycle and sustainability.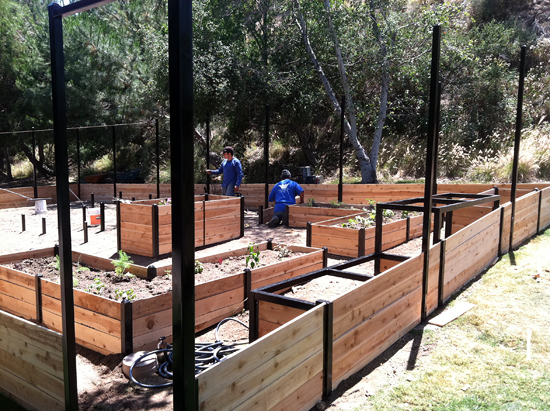 The garden is the result of careful planning, partnership with Art Center Student Government and facilities, and the support of the College president and senior staff. This collaboration has resulted in a unique and beautiful garden design incorporating low-impact materials.
Become a "founding grower" and begin your garden! We'll provide the soil, sunshine and water. Individual students, faculty and staff, or student groups can sign up for a planting bed, which can be used to grow organic food plants or ornamentals. Eat what you grow, or share your harvest. Go to the Garden's Facebook page for more information and to reserve a plot. Spaces will be assigned for the term in the order received.