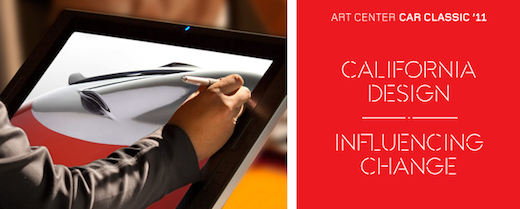 Influential and innovative car designers and aficionados always show up at Art Center's Car Classic, and this year's lineup is no exception. Here's a list of special guests scheduled to appear at Car Classic '11 on October 23:
This year's Car Classic will explore the continuing global influence that Southern California has on transportation design. Visit the event's website for additional information and tickets.
See you next weekend!