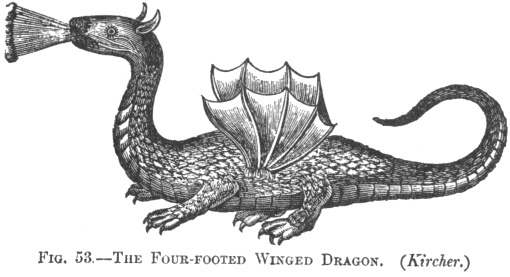 Don't miss your chance to meet Jennifer Golub, Executive Director of Content at Let There Be Dragons today at 1:00 p.m. in the Boardroom as part of the Office of Career Development's Career Chats series.
What exactly is Let There Be Dragons? In case you haven't seen the pink posters scattered across campus, here's how the creative firm describes itself:
"Let There Be Dragons is a new content dream machine. The name Let There Be Dragons comes from 16th century cartography — unknown areas and uncharted waters were labeled with the phrase, 'There Be Dragons.' We say, 'Bring it.' LTBD embraces the unknown and uses it to craft new ways to tell brand stories and connect with new audiences. Led by creative thinkers and craftspeople, we bring new content and forms of creativity to the world from new games, apps, films, shows, books, memes and more."
Organized by the Office of Career Development, Career Chats: Insights into Creative Professions (formerly the Business Dialogue Series) provide Art Center students with an exclusive opportunity to meet industry leaders in a variety of fields. At these informal presentations, students can identify potential job markets, gain insight into specific fields and solicit career advice from visiting guests, all in the intimate setting of Art Center's Boardroom. Career Chats take place Tuesdays, 1–2 p.m. during Weeks 3–7 of every term.
Upcoming Career Chats this term include:
February 7 — OISHII: Ismael Obregon, Creative Director and Daniel Walkup, Director of Operations.
February 14 — RTT: Parker Fredlund, Director, Professional Solutions
February 21 — Diana Koenigsberg, Photographer
February 28 –EAST WEST LITERARY AGENCY: Deborah Warren, Agent/Managing Partner
For additional information, please visit the Career Chats page on Art Center's website.