Jacki Apple, an Art Center College of Design faculty member of over 28 years, as well as a practicing visual, performance and media artist, critic and writer since the early 70s, has been awarded the 2011 Distinguished Teacher of Art Award from the College Art Association. This award is presented to an artist of distinction who has developed a philosophy or technique of instruction based on her experience as an artist; has encouraged her students to develop their own individual abilities; and/or has made contributions to the body of knowledge understood as embracing technical, material, aesthetic and perceptual issues.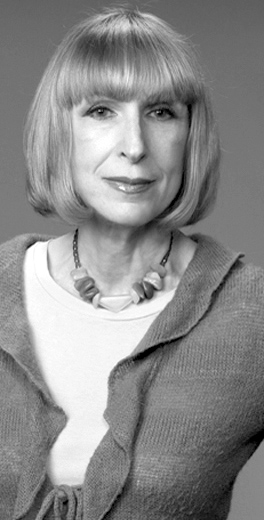 From the official announcement:
For the past twenty-eight years, Jacki Apple has provided students at the Art Center College of Design in Pasadena, California, with a dynamic, inspiring, and evolving model of the possibilities and rewards of an interdisciplinary practice. An artist, writer, and producer, she has produced work in multiple modes—performance, installation, drawing, book art, photography, film, radio, text, and audio—and presciently engages the opportunities afforded by new technologies. Praised by students and colleagues alike for her intelligence, generosity, enthusiasm, and critical discernment, Apple adeptly bridges various disciplines using a wide scope of knowledge about contemporary culture and technology and a depth of understanding about the history and practice of the visual and performing arts. A gifted communicator, Apple is exceptionally effective in encouraging students to think for themselves.
CAA will formally recognize the recipients at a special awards ceremony during the 100th Annual Conference in Los Angeles, on Thursday afternoon, February 23, 2012, 12:30–2:00 PM, at the Los Angeles Convention Center. Led by Barbara Nesin, president of the CAA Board of Directors, the awards ceremony will take place in West Hall Meeting Room 502AB, Level 2; it is free and open to the public. The Los Angeles Convention Center is located downtown, at 1201 South Figueroa Street adjacent to the Staples Center.
For more information and to read the full announcement of all the CAA 2012 Awards for Distinction, please see http://www.collegeart.org/awards/2012awards