Art Center's 120 Group, an ethnically diverse, alumni-based organization was recently established to promote educational and career opportunities in art and design for underrepresented minority populations. Its members seek to create a diverse, inclusive, culturally- and ethnically-rich global community of artists and designers.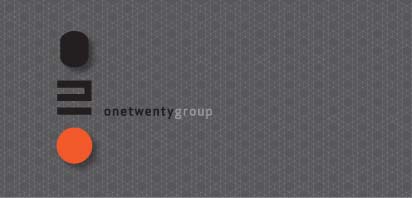 The group's founding members include Art Center alumni, staff, faculty and students. The group is led by current president Tyrone Drake (GRPK '96), who himself is both alumnus and faculty member, as well as Creative Director at Natsun America.
What's the group's ultimate goal? "Our goal is all about connection. We encourage all alumni to come back and get involved with this very passionate group," Drake says. "Together, I believe we can make a difference and become a valuable resource for the entire Art Center community."
120 Group serves Art Center College of Design and the greater art and design community through three key areas: Diversity and Inclusion, Outreach and Accessibility, and Mentoring and Support.
Although its members are primarily committed to increasing diversity at the College, they also seek to create awareness and opportunities for underrepresented minority students, faculty, staff, and alumni interested in studying, teaching or working in art and design related fields.
In addition to mentoring and outreach efforts, 120 Group seeks to bring a diversity of creative voices to Art Center. In November 2011, 120 Group, in conjunction with Art Center's Archetype Press and the Southern California Chapter of the American Printing History Association, co-sponsored a lecture and workshop series with guest artist Amos Paul Kennedy, Jr. The artist is a letterpress printer and bookbinder based in Gordo, Alabama. At age 40, unsatisfied with his comfortable, middle-class life, he abandoned the traditional American Dream to follow his own. He traded in his computer for a printing press, his white collar for overalls, and is now a self-proclaimed "humble negro printer" whose letterpress work raises emotionally charged questions about race and individuality.
The founding members of 120 Group invite interested Art Center alumni to assist in their mission by becoming part of this valuable network. Please contact Dana L. Walker at dana.walker@artcenter.edu or visit the group's website to join today and get more information.