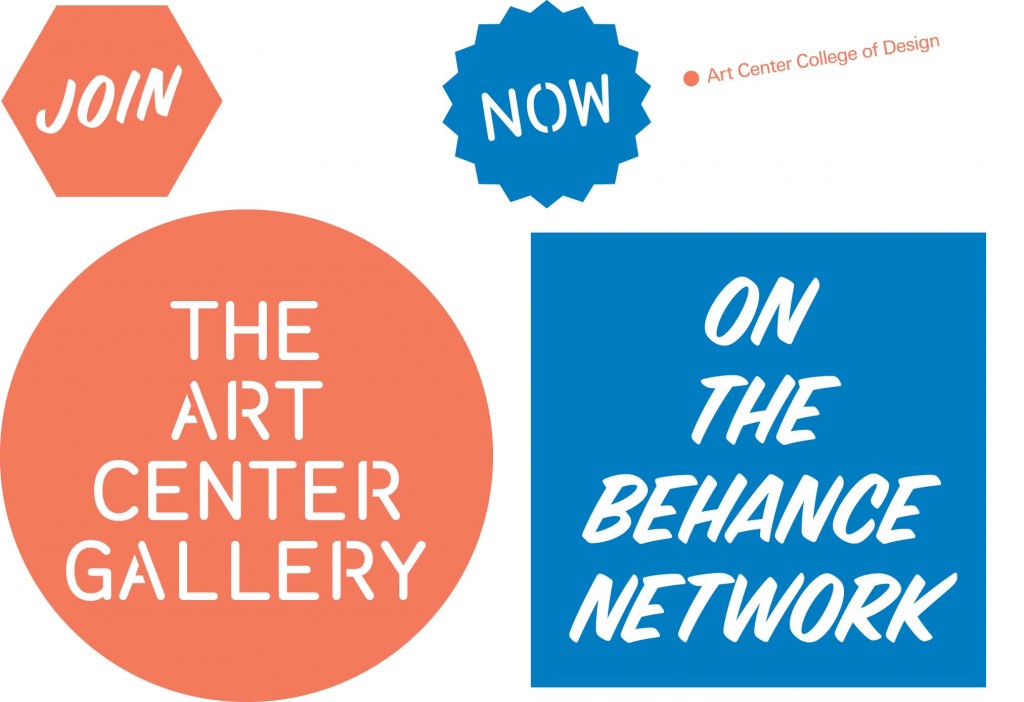 In an effort to get increased exposure for students, alumni and faculty, Art Center launched its own branded network on Behance, the world's leading platform for creative professionals to showcase and discover creative work online.
Much of that effort has been spearheaded by Art Center students Youmna Chamcham and Kevin Wansa. As official Behance Student Ambassadors, they have had the opportunity to work as an extension of the Behance Team and gain professional and leadership experience.
What's next for Youmna and Kevin? You can help send them to New York to rep Art Center at the 99% Conference. All you have to do is sign up and create your own Behance profile–and it's completely free! The more folks they get to sign-up, the better their chances at going to New York. (Don't tell anyone, but Pratt Institute is currently in the lead!)
Go directly online to create your Behance profile or meet Youmna on Wednesday, February 22 at the South Entrance to sign-up in person. Youmna can answer all your questions, and she also has discount cards for those of you that want to try out the advanced features on Behance's ProSite.
Want more info about Behance and how it can benefit you as an up-and-coming creative? Check out this video produced by Kevin and Youmna!