As part of Design Week 2012, Art Center and Dwell Magazine will jointly host a dialogue on how innovative design can influence social change. The event will begin with a keynote address by John Peterson, Founder and President of Public Architecture. A panel discussion, moderated by Michael Sylvester, Managing Director, Dwell on Design, will follow. Panelists include Frances Anderton, Host, DnA: Design and Architecture on KCRW and L.A. Editor, Dwell Magazine; Mariana Amatullo, Vice President, Designmatters and recipient of the 2012 Dell Outstanding Leadership in Social Innovation Education Award and David Mocarski, Chair, Environmental Design.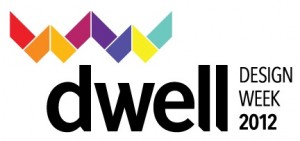 The event will be held Saturday, June 16 from 6-8 pm at Art Center's Hillside Campus. Seating is limited; please contact events@artcenter.edu if you are interested in attending.
Art Center is proud to be an official partner of the West Coast's largest design event, Dwell on Design, which boasts three days of the best and brightest products, services and thought leaders in modern design. Dwell on Design will be held from June 22 – 24 at the L.A. Convention Center.
As the only educational institution named a Silver Sponsor, Art Center will make a significant impact during the event. The College will occupy 1,000 square feet of exhibition space showing representative student and alumni work in Product and Environmental Design; lead a series of creative design activities on the show floor; and showcase student, faculty and alumni presentations on three separate stages at the event.
Dwell on Design runs from June 22- June 24 at the LA Convention Center.  Students can register for free.