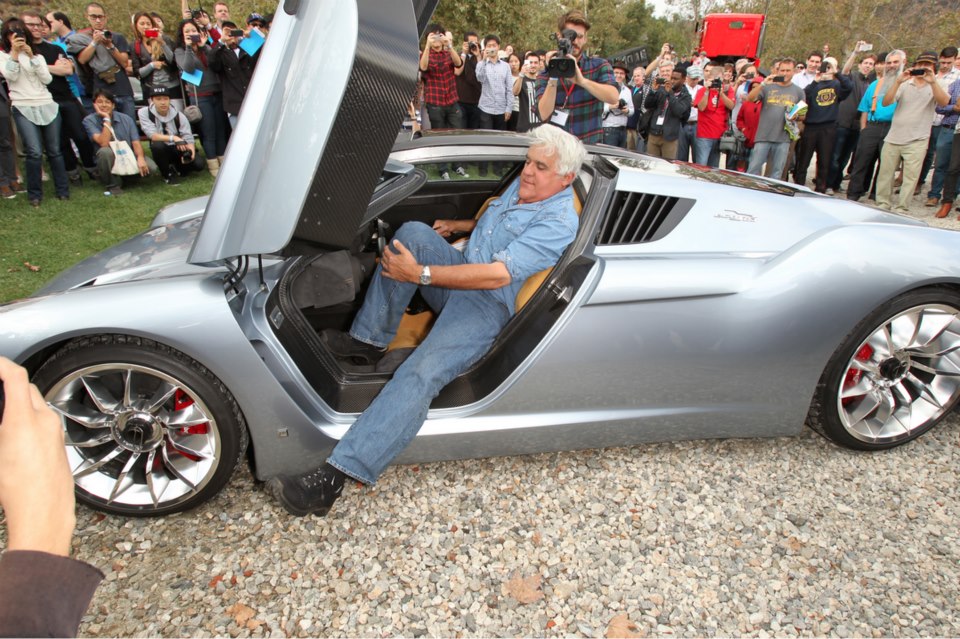 Art Center College of Design celebrated nearly a century's worth of vehicle designers and designs — from the 1924 Rolls Royce to the 2011 McLaren — at Car Classic.
The annual event, held Sunday at the Hillside campus, drew a crowd of 1,200 and featured a cameo from "Tonight Show" host Jay Leno who arrived in his jet-powered EcoJet.
Nearly 90 vehicles were parked in a series of style-themed vignettes, including colorful all-American classics, a series of French Citroens from the '70s and a progression of cars built for speed, from a 1947 Indy racer to the 2011 Leela Spyder.
A section of the field — a '61 Cadillac Coupe, '88 Fiero, '64 Corvair Monza Coupe and a '58 Cadillac Eldorado Biarritz Coupe — was dedicated to designs by Ron Hill, an Art Center alum and former chair of transportation design. Hill also received the Lifetime Achievement award for his 30-year career that spanned Corvettes, Camaros and Cadillacs.
"The theme of inspiration makes our car show unique," said Stewart Reed, chair of Art Center's undergraduate and graduate Transportation Design programs. "While other Concours d'Elegance events showcase the world's most historic and luxurious vehicles, Car Classic draws a parallel between the vehicles on display and the people who created them."
The event also benefitted Art Center students: General Motors Foundation donated $100,000 for Transportation Design scholarships and programs, and undergrads had a chance to talk shop with industry leaders.
"You get to meet world-class designers as car lovers," said fifth-term Transportation Design student Marcello Raeli. "I talked to [General Motor design executive] Clay Dean for 40 minutes until I realized it was him."