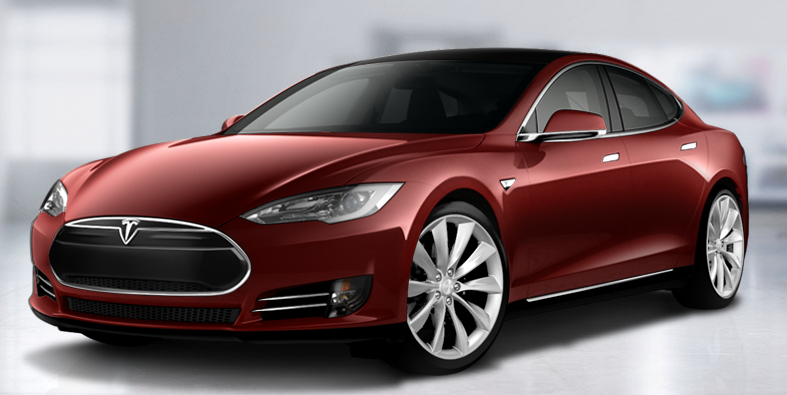 Tesla Motors' Model S sedan might be the best thing on four wheels.
Designed by Art Center alum Franz von Holzhausen, the battery-powered sedan this week was named Motor Trend magazine's 2013 car of the year and topped the Popular Science "Best of What's New" list.
The family-size sedan beat out some high-power competition — BMW's new 3-Series, Honda's revamped Accord and Toyota's 2013 Lexus GS — to become the first electric car to earn the Motor Trend honor.
"It is a testament not only to the luxury sedan and electric car segment, but to American engineering overall," said Edward Loh, editor-in-chief of Motor Trend. "To be the first car in the 64-year history of the award to be powered by something other than gasoline must mean it is very special."
Popular Science gave the Model S the grand prize ahead of on- and off-wheel innovations in the auto category – from Ferrari's fastest car, the 730-horsepower F12 Berlinetta, to MyLink, which integrates a smartphone into the dashboard.
The future-focused magazine said the Model S battery sets the industry standard: The car can travel up to 300 miles on the optional 85-kilowatt-hour battery (more than any other electric car in history) and recharges three times faster than most EV's on the road.
Yahoo! Autos recently named Model S the 2013 car of the year, saying it bucked the electric car stereotype: The $59,000-and-up sedan goes form zero to 60 mph in 4.4 seconds while seating seven.
The Palo Alto-based carmaker has upped Model S production from around 5,000 this year to 20,000 in 2013. And come 2014, Telsa will debut four-door Model X likely priced less than the Model S.