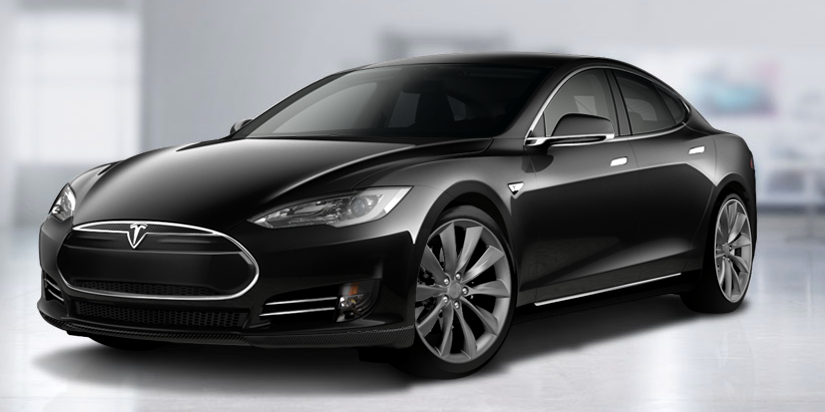 Yahoo! Autos tested 100 vehicles — from the amped-up Ford Shelby GT500 to the pared-down Toyota Prius C — and named the Tesla Model S their 2013 car of the year.
Art Center alum Franz von Holzhausen and a team of 11 spent eight months designing the Model S, an electric luxury sedan styled somewhere between a Jaguar XJ and an Audi A7.
Bucking the electric car stereotype, the $50,000-and-up Model S goes form zero to 60 mph in 4.4 seconds and seats seven with room for groceries. Designers took a page from the aviation industry adding 17-inch center-console screen with connectivity to the Web, navigation and the car's systems.
The Model S is the more affordable follow-up to 2008′s Tesla Roadster, the first fully electric sports car. The vehicle also doubled as an eco-conscious status simple to those who could afford the $100,000 price tag. (Leonardo DiCaprio and Matt Damon reportedly own Roadsters.)
Up next for the Silicon Valley-based company? A four-door Model X expected to be priced less than the Model S.