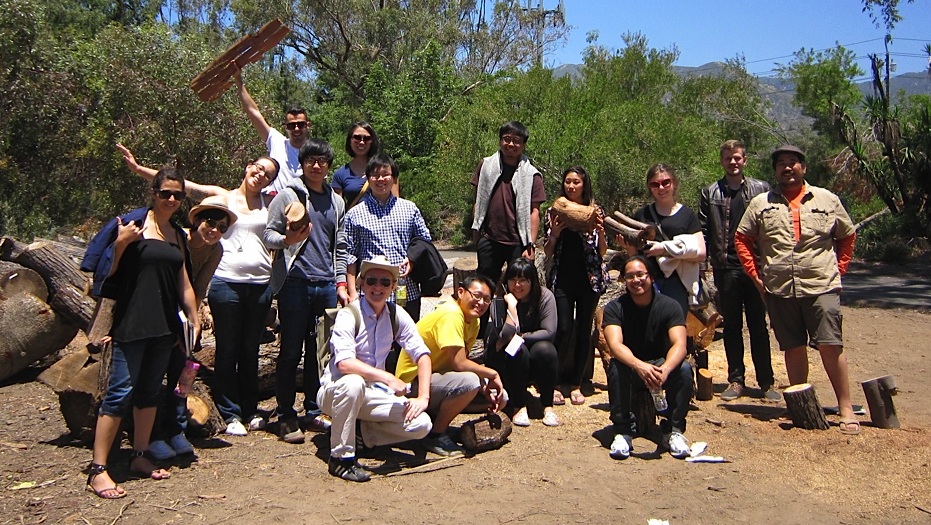 Art Center students have turned fallen trees into art as part of the "Forces of Nature" project on display through Sunday at the Los Angeles County Arboretum & Botanic Garden.
The exhibit features woodworks from 130 artists that will be sold during a silent auction to raise funds for the Arboretum and replant trees. Each piece was crafted from a piece of fallen wood from last December's windstorm that toppled 235 trees at the Arboretum.
Sixteen students in Fridolin Beisert's Creative Strategies class were given a 6-inch slice of wood and two weeks to craft a piece.
"The challenge was to create something in a short amount of time that would sell for the highest amount," said Beisert, a professor in the Product Design department.
Students from the Graphic Design, Product Design and Environmental Design departments created functional pieces like jewelry, light fixtures and wine bottle holders.
"Some artists had months to work on this and created large sculptures," said Beisert. Art Center students created "pieces people can actually use," which could be a selling point.
Beisert added that he hopes the works also yield high prices "because it's student work and has more innocence and creative spirit" than established artists "so there's a high emotional experience created" for the buyer.
Beisert's Creative Strategies course takes on 10 creative-thinking projects each 14-week term. Up next? "Iceland is rebranding itself, and it's open submission," said Beisert.
Los Angeles County Arboretum, 301 North Baldwin Ave., Arcadia
Nov. 30-Dec. 2, 9 a.m.-4:30 p.m.; free with admission