Art Center students' car concepts won top honors Wednesday at EcoMotors Future Design Challenge, from a paired-down pick-up to a "Brosome" dad wagon.
The Michigan-based company challenged more than 20 students from Detroit's College for Creative Studies and Art Center to design a concept around its unusual engine. The OPOC (opposed piston, opposed cylinder) delivers 12- to-15-percent better efficiency than conventional piston engines but looks like nothing else under the hood.
Students were challenged to create a vehicle around the engine's wider and shorter shape, and winners in three categories — mid-size sedan, full-size pickup and emerging-market vehicle — were announced at the L.A. Auto Show. Here are Art Center students' winning designs.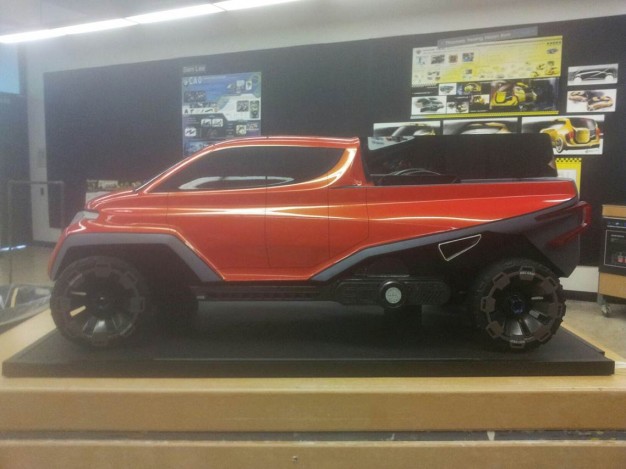 Second Place: 2020 Ford F-150 by Bruno Gallardo
Gallardo's pickup boosts fuel efficacy with a cut in size. He trimmed three feet from the vehicle's length without compromising cargo or passenger space by tucking two OPOC engines under the flanks of the truck.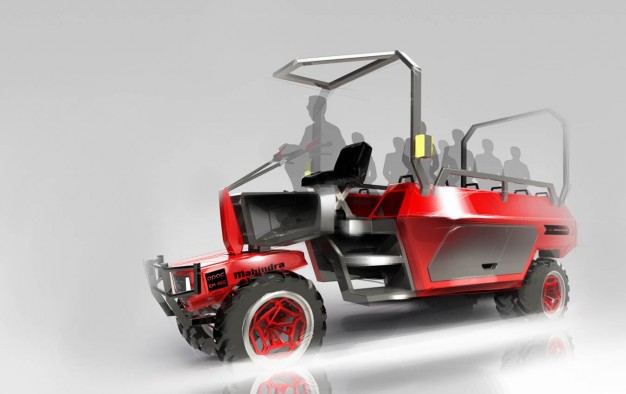 Third place: Mahindra Utility Vehicle by JJ Hwang
Hawg's 80-hp module starts with a smaller unit that can be used as a walk-behind two-wheeled tiller, which can be paired with a wagon to haul more people or cargo. A second power unit can be added to the rear axle for heavy loads.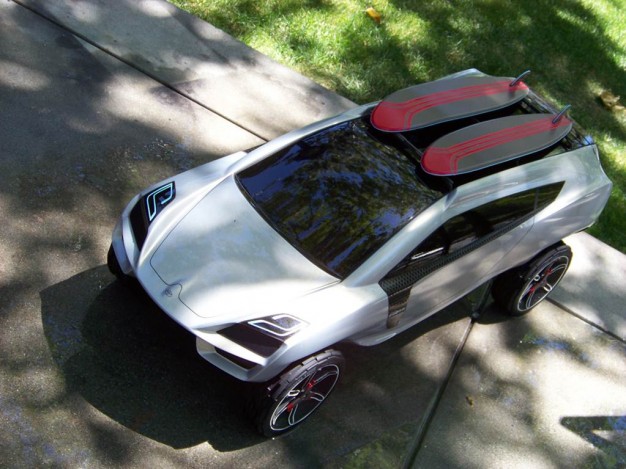 Honorable mention: Toyota Sport Wagon by James Yamazaki
Yamazaki created a 180-inch long "Brosome" (Brotherhood and Awesome) wagon for dads with practical perks like three rows of seats, all-wheel-drive and SUV ground clearance. Under the vehicle's short hood is an OPOC EM80 engine, while a generator and two electric motors power the rear wheels.
Each honoree received a scholarship award from EcoMotors. Scale models of the winners will be displayed through Dec. 9 at Art Center's L.A. Auto Show exhibit.