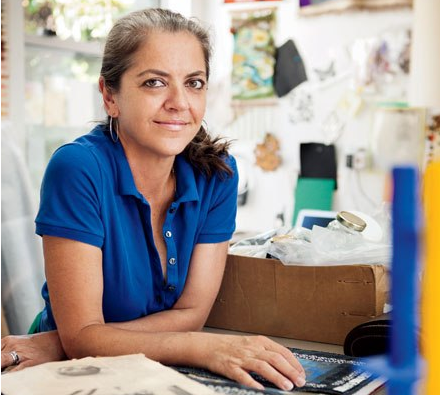 Architectural Digest recently featured mixed-media artist and alum Pae White, whose well-known works include large-scale, site-specific projects.
At the 2010 Whitney Biennial, for example, she debuted a mesmerizing 40-foot-long tapestry with swirling swaths of smoke against a black backdrop. The year prior, her piece "Weaving, Unsung" at the Venice Biennale transformed a 13th-century Isolotto building into a giant birdcage with seed-encrusted chandeliers and a ceiling of colorful string.
"I kind of want to do it all," White told Architectural Digest of her varied creative endeavors. "It's a combination of wishing to try everything and being unable to say no."
Born and raised in Pasadena, she attended Scripps College and later earned an MFA from Art Center.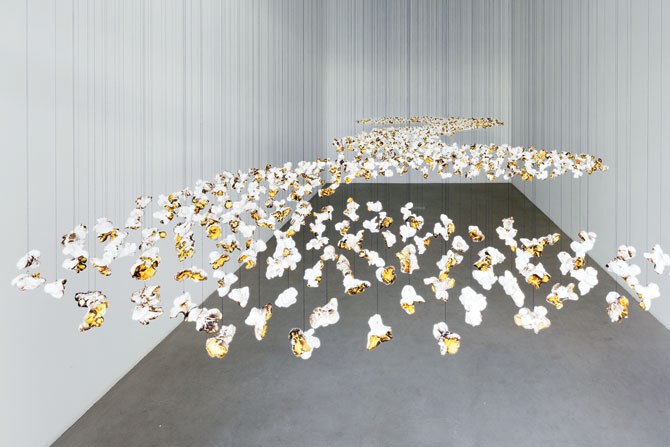 The Los Angeles-based artist has also experimented with materials on a smaller scale: A 2011 porcelain mobile seems to freeze the moment when kernels burst into popcorn.
"It's about monumentalizing something very temporal," she said.