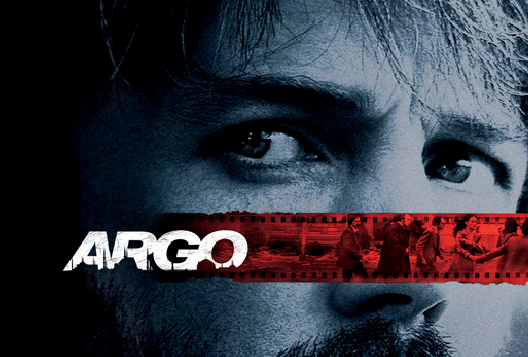 It's official: The Oscar nominees are in. Film Department Chair Ross LaManna weighs on who was best in show among the 85th Annual Academy Awards top 10 categories. (Hint: It's not "Lincoln.")
1. Best Picture: "Argo." Choosing strictly on broad entertainment value, it's a close call between "Argo" and "Django Unchained," with "Argo" squeaking out a win. It's a solid, suspenseful thriller and good old-fashioned moviemaking.
2. Best Actor: Hugh Jackman, "Les Misérables." Hugh Jackman's performance reminds me of what someone said of Ginger Rogers – she did everything Fred Astaire did, but backwards and in heels. Jackman gave a terrific leading man performance, portraying a profound character arc over a long period of time… and he sang the whole damn thing.
3. Best Actress: Naomi Watts, "The Impossible." An amazing, no-holds performance in an excellent movie, on what was clearly a grueling shoot.
4. Best Supporting Actor: Philip Seymour Hoffman, "The Master." I loved all these performances, especially Alan Arkin in "Argo," but have to give the nod to Hoffman as the biggest "wow" supporting-actor turn of the year.
5. Best Supporting Actress: Anne Hathaway, "Les Misérables." She sold the hell out of a song we've all heard a million times, in an intimately tight close shot and a crew cut.
6. Best Director: Benh Zeitlin, "Beasts of the Southern Wild." This is the toughest category to choose from. Surely, every actor in town wants to work with David O. Russell ("Silver Linings Playbook"), given how many of his performers get nominations. However, I give the nod to Zeitlin because of his visual storytelling skills and the strong performances he got from non-actors.
7. Best Animated film: "Brave." Pixar. Say no more.
8. Best Adapted Screenplay: "Argo." True-life stories can be difficult to dramatize. The "Argo" script is beautifully constructed and a great mix of suspense and clever comic relief.
9. Best Original Screenplay: "Django." Once again considering entertainment value, plus sheer moxie and inventiveness, Tarentino really outdid himself on this one. Also, it was the only one of the close-to-three-hour releases this season that didn't feel too long to me.
10. Best Cinematography: "Lincoln." In another category full of stellar work, I'm rooting for the Mighty Janusz Kaminski.