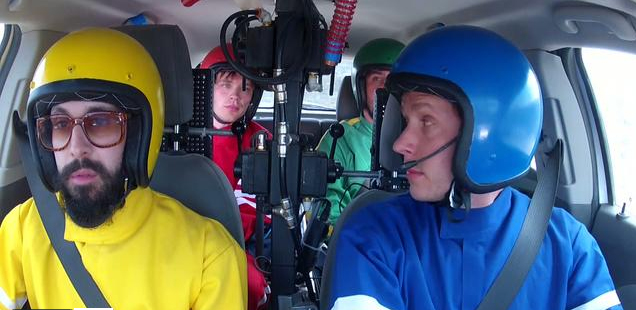 This term, Art Center's Advertising Department welcomes five industry leaders whose clients include Chevy, Burger King, eBay and Google.
The first is Javier Torok, who has done some of the most acclaimed work, at some of the most highly regarded agencies over the past several years, including Crispin Porter Bogusky, Goodby Silverstein & Partners and RGA.
His revolutionary work for the launch of the Chevy Sonic at Goodby earned him a One Show Gold, a One Show Silver and a Bronze Lion at Cannes in 2012.
A graduate of Art Center (photography) and Miami Ad School (advertising), Javier brings a diverse and contemporary perspective to his work. Javier will be teaching Ad Lab 3, an 8th term required class, and will be helping you push your work to the edge during the crucial, final phase of our program.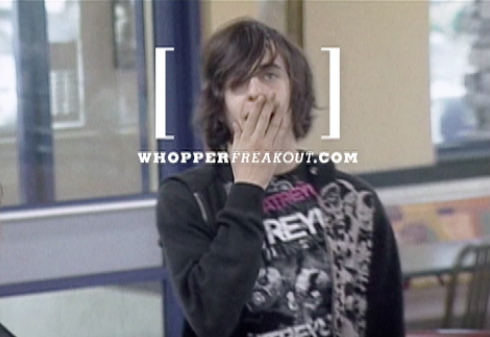 Don't freakout…
…but Paul Caiozzo is joining us, too. He's one of the current superstars in our business, producing award-winning work at 215 McCann, formerly known as agency215, one of the most creative small agencies in the world, and at Crispin Porter Bogusky. The highlights from Paul's three years at Crispin include Whopper Freakout, IAG's most successful campaign in history, and the winner of a Grand Effie for marketing effectiveness. During his time at Crispin, Burger King was named marketer of the year, Crispin was named Agency of the Year, and Paul was named one of the top creatives in the world.
Paul has been honored many times over at Cannes, including a Grand Prix. He has also picked up numerous awards at The One Show, The Clios, D&AD, The Andy's, TED, The Kellys, The Art Director's Club, The Webbys and more. His work has been discussed on Conan O'Brien, David Letterman, Jay Leno, The Daily Show, CNN, MSNBC, Wired, Business Week, Time Magazine, Saturday Night Live, Jeopardy as well as numerous other news, blog and entertainment outlets around the world.
A key component of all of Paul's work, beyond his wonderfully simple and strong ideas, is the use of media in a conceptual and organic way. For that reason, Paul will be a great addition to our program and the perfect person to teach Integrated Advertising, a 5th term required class.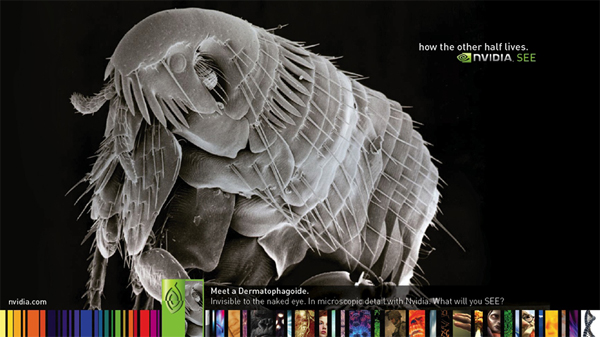 A team of three
Lionel Carreon is the Global Director of Creative Recruiting at RGA. Prior to joining RGA, he was Director of Creative Recruiting at Deutsch in LA and AKQA San Francisco, where he helped that office grow from 150 employees to over 400. Significantly, Lionel also worked as a copywriter at Goodby, Silverstein & Partners from 1996 to 2004 on brands including eBay, Saturn, Adobe, HP, SBC and Ace Hardware.
Mary Toves kicked off her Internetting career as a teenaged webmaster for No Doubt's International Fan Club in 1998. In the 14 years since, she has worked as a web designer and developer, creative whats-it and futurist. Mary has an M.S. in Advertising Communications from VCU Brandcenter and a B.A. in Journalism from Virginia Wesleyan College.
An ex-news writer and traffic reporter, ex-military contractor, ex-crisis hotline counselor, Mary has acquired creative skills outside the realm of advertising (and a healthy understanding of human psychology) that helps augment her creative work. Today, she works as an Inventionist at Deutsch LA, and works on some of the world's most beloved brands (Volkswagen, PlayStation, Google and Target to name a few).
Sam Bergen started his own agency in college, editing film trailers in Hollywood, concepting guerilla campaigns for the entertainment industry. Since then, he's solved big brand problems at Deutsch, Saatchi and Ogilvy. Before all that, he studied neurobiology for four years and fell in love with snowboarding in Colorado.
For the last few years, Sam has pushed a lot of boundaries, jumping head first into video games, mobile apps, arg's, social media, interactive video and product development. And creating campaigns that work just as well on an hd screen, as they do on a touchscreen. He believes that playing in these new media is the only way we can evolve individually and as an industry.
The beauty of having Lionel, Mary and Sam on our team to teach Portfolio Studio 8th term is clear — Lionel spends his days and nights looking for and evaluating the best work from around the world and is acutely aware of exactly what it takes to create a book that stands out. And Mary and Sam can help us find ways to innovate beyond the boundaries of traditional advertising that will make your book do just that.