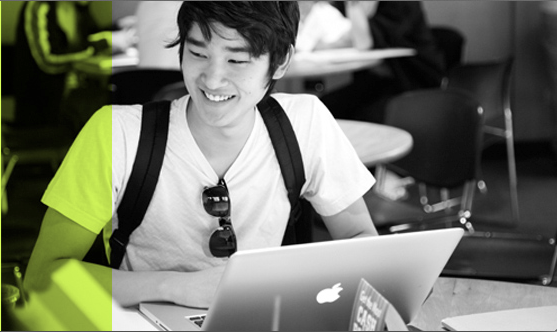 This term, Art Center will again offer a series of free, noncredit digital media workshops dedicated to editing, designing and coding. The six-hour courses, taught by Art Center instructors, are open to degree-enrolled day students, and (space permitting) staff and faculty on a first-come, first-seated basis. No reservations required.
All classes take place at the Hillside Campus in room 144 from 10 a.m. to 4 p.m., unless otherwise noted.
Here's the lineup through Febuary:
Sunday, Jan. 27: Photoshop with Guido Manoucherhi
Understanding resolution and correct image size changes
Layers palette and composition
Color correction and adjustment layers
Exporting to various formats
Short cuts and hidden techniques
Saturday, Feb. 2: After Effects with Dario DiClaudio
Basics of time based media, interface overview
Keyframe basics: Properties, tools, adjusting speed and time
Animation menu: Exponential scale, velocity, interpolation
Nested comps and effects
Introduction to 3D space, camera basics
Sunday, February 3: Maya with Joey Jones. Meets in room 137.
Maya interface and fundamentals
Basic modeling tools for NURBS and polygons
Basic animation with keyframes and motion paths
Basic lighting and shading and rendering methods
Saturday, Feb. 9 Dreamweaver with John Chambers
Overview of Tools, Windows and Palettes
Page layout using HTML (Divs)
Pixel perfect design using CSS (cascading style sheets)
Special effects using Javascript
Sunday, February 10: Coding for Web, HTML CSS with John Chambers
Using Coda 2 (an HTML editor)
HTML5, CSS3, jQuery (Javascript)
Simple responsive web techniques
Saturday, Feb. 16: Premiere with Dario DiClaudio
Overview of interface, workspaces, hardware/software setup
Organization: File formats, desktop and browser, naming conventions
Editing: Overwrite, insert, replace, superimpose, fit to fill
Four-point editing
Transitions and effects