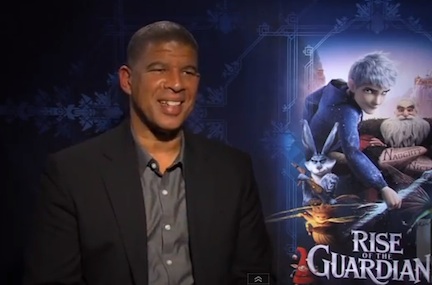 "Rise of the Guardians" director Peter Ramsey will speak at Art Center Thursday at 4 p.m.
Ramsey's Hollywood credits include "Panic Room," "Fight Club," "Batman Forever" and "Backdraft." And by helming DreamWorks Animation's "Rise of the Guardians," Ramsey became first the African-American to direct a major animated film.
His decades-long Hollywood career includes turns as a storyboard artist, illustrator, continuity artist and production illustrator.
The event, which will be held in the L.A. Times Auditorium, is free and open to the public.
RELATED
Production Designer, alum Patrick Hanenberger behind 'Rise of the Guardians' look and feel