From computers to sports cars to space capsules, America's infatuation with invention has fueled industrial design. Now a prestigious grant from the National Endowment for the Humanities (NEH) is invigorating Art Center's efforts to preserve the College's rich history of industrial design images and materials.
According to College Archivist Robert Dirig, the grant will support a pilot project to digitize, preserve and make accessible a portion of Art Center's collection of photographs, film and print materials documenting American industrial design education over an 80-year period.
The collection includes many pre-digital materials that are at risk for extinction due to deterioration, including approximately 30,000 slides, transparencies, negatives, transparencies and prints, most of which were taken by school photographers; films of varying length showing classes in model making, building structures and set design; and catalogs and brochures of early sponsored projects.
"Students, faculty and scholars will benefit greatly from this project," says Dirig. "As a leader in industrial design education, Art Center's influence is wide, from Kem Weber leading the Industrial Design Department in the 1930s, to Strother MacMinn's influence in the Transportation Design Department beginning in the late 1940s, to Art Center's historic 1956 trip to Japan to report on the contemporary state of industrial design."
Created in 1965, the NEH, an independent federal agency, strives to promote excellence in the humanities and to convey the lessons of history to all Americans. Its grant to Art Center highlights design's ability to inform social and historical research and help us better understand American culture, identity and ideas.
To learn more about how to support Art Center's library, departments or programs, contact Maya Fredrickson.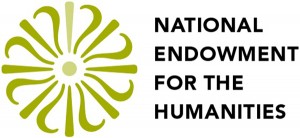 Any views, findings, conclusions or recommendations expressed in this project do not necessarily represent those of the National Endowment for the Humanities.