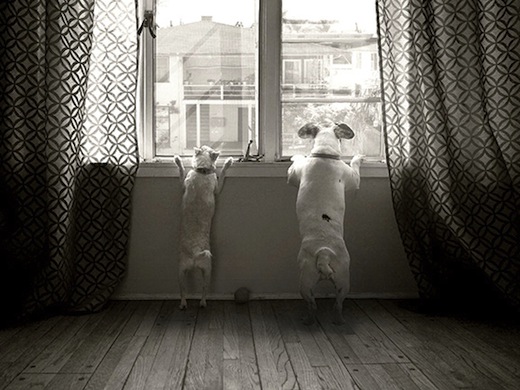 Need a career makeover? Ready to explore a new path? Have a dream to fulfill?
Consider your wait over.
Next Wednesday, Art Center at Night (ACN) is holding its annual open house at Art Center's South Campus from 7–9 p.m. At the event, visitors have a chance to explore the broad range of opportunities available through Art Center's continuing education program.
At Experience Art Center at Night, visitors can: sit in on classes (see participating courses); observe student presentations and critiques; meet ACN's instructors; see student work; register for Fall courses; learn about Art Center's full-time degree programs; enter a raffle to win a free ACN course; and share their ACN experiences in the event's first ever video confessional booth.
The event is also the perfect opportunity to learn more about and sign up for ACN's newest courses. This coming Fall term, the program is offering more than a dozen new courses, including:
Digital Painting for Entertainment
Painting can seem complicated. But by understanding the medium and combining foundation skills with more lateral approaches, you can discover the joy of digital painting. This introductory digital painting course is designed specifically for aspiring entertainment design, entertainment arts, and illustration students. Instructor: Justin Pichetrungsi
Dimensions: Exploring Dynamic Objects
Before you can successfully create sculpture or make art, you must expand your definition of objects and object-making past the notion of craftsmanship. This course will challenge you to consider how objects can engage us emotionally and conceptually and offer you the opportunity to work with new tools and materials. Instructor: Mason Cooley
Intermediate Product Design: From Idea to Retail
Take your product idea from initial seed concept to ready for retail. Concept development, user research, model building, manufacturing, packaging requirements, retail logistics and costing will all be covered. Instructor: Dice Yamaguchi
Introduction to Surface Design
This new course will expose you to many styles and techniques used in creating surface designs along with the presentation of case studies, product categories, themes and other business basics. Instructor: Debra Valencia
Onto the Page: Making Books
Make your own photo book and explore new ways to tell a visual story! Use online publishing and carefully consider every aspect of the book to combine content, form and technical ability into a cohesive project. Instructor: Bia Gayotto
Returning courses for the Fall term include:
Collage
Explore the beauty and richness of a wide variety of materials as you create mixed-media works of art. Experience the powerful synergy of combining the traditional and non-traditional to express your uniquely personal vision. Instructor: Mary Yanish
Crafting a Meaningful Career 1
Change naturally occurs as careers evolve. Sometimes change is forced upon us; sometimes we have to make it happen. Rediscover your passion, embrace risk, create a new artistic voice and take control of your creative destiny. Instructor: Tony Luna
Creating Content for Automotive Media
Learn the fundamentals of a popular and rewarding journalistic specialty. Course will cover stock-in-trade conventions—new car reviews, vintage car evaluations—as well as event reportage, historical features, personality profiles and more. Instructor: Ronald Ahrens
Interaction + Design for iPads/Tablets
Learn the language of tablets without coding and use interactivity, motion and gestures to design digital publications, tell stories, gather information and make presentations. Learn how to develop materials—whether narrative, corporate or for your portfolio. Instructor: Carla Barr
ACN offers nearly 200 courses in design and the visual arts, taught by award-winning instructors who are practicing artists and designers in their field.
Registration for the Fall term begins August 12. Classes begin September 9.
Photograph by Kristin Kirgan, created in Ken Merfeld's Intermediate Photo Methods course in 2011.