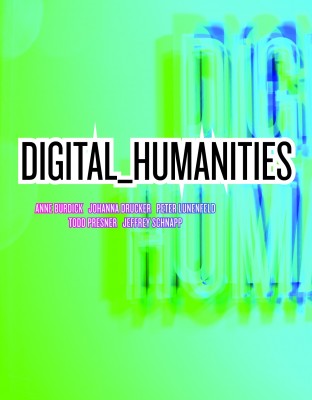 What are the digital humanities? That's the question posed in a new scholarly book co-authored by Anne Burdick, chair of the Graduate Media Design Department. And judging by the critical response—from movers and shakers in the field like Lev Manovich, Dan Cohen and Alan Liu—it's a question many want answered.
In Digital_Humanities (MIT Press), Burdick—along with metaLAB (at) Harvard's Jeffrey Schnapp and UCLA's Johanna Drucker, Peter Lunenfeld and Todd Presner—explores geospatial analysis, data mining, corpus linguistics and other non-traditional modes of humanistic inquiry. Writing for Leonardo Reviews, media artist and scholar Dene Grigar urges everyone to read Digital_Humanities, no matter their academic discipline, as it describes an area of research that has "the potential of transforming higher education." And in the Italian edition of WIRED, Matteo "Mister Bit" Bittanti names the book one of his best of 2012 and recommends that every Italian university student add it to their reading list. A free Open Access edition of the book is available at the MIT Press website.
This story originally appeared in Art Center's Dot magazine. Check out Dot online for more news of alumni and faculty exhibitions, products, books, films and social impact.