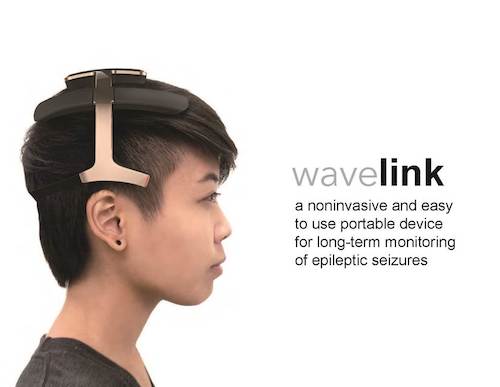 This is the second in a two-part series on a joint pilot program between Art Center and the UCLA Business of Science Center focusing on the role of design in the field of health and wellness. Art Center offers special thanks to the Knapp Foundation (Betsy and Bud Knapp) for providing generous support to launch the program.
A stethoscope cover that prevents the spread of disease. A non-invasive "tuning fork" that helps improve hip implant fit by aiding surgeons with feedback during hip replacement surgery. A sensor that can detect lung cancer biomarkers in the breath of high-risk patients.
These are a few of the innovations developed by students in Jeff Higashi's recent Advancing Bioengineering Innovations course—and prime examples of what can be accomplished when designers are included in the early stages of developing health and wellness products.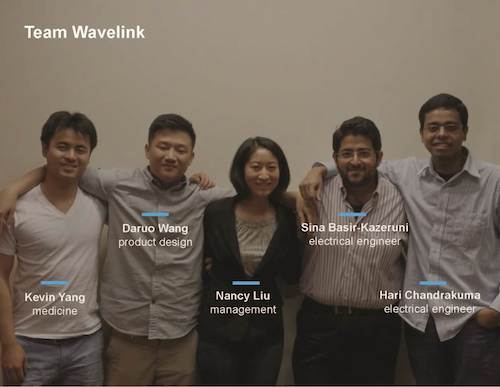 Designers can often see things that doctors, hospital administrators and engineers can't, says Higashi. The class, launched through a unique partnership between Art Center and the UCLA Business of Science Center, brought graduate and undergraduate Industrial Design and Interaction Design majors together with engineering and graduate business students to collaborate on a range of unmet clinical needs identified by care providers within the UCLA Health System. Students interviewed stakeholders, developed ideas and prototypes, researched patent opportunities and created business models.
For Industrial Design student Alaina Mickes, whose team developed the application for improving the fit of hip replacement implants, the project was "the ultimate multidisciplinary team effort. I enjoy working with non-designers because they bring fresh perspective. And we designers are able to observe and ask questions to find user-centric insights about the challenge at hand."
"Especially as patients become more responsible for the management of their own care, designers are critical for developing products that meet the needs of consumers," says Higashi.
That often requires shaking things up in an industry that can be resistant to change. "New ideas can be hampered by fear of having to navigate complicated bureaucracy," he says. "But designers have no fear. We give business people permission to explore nontraditional avenues to solve problems. Once they see the possibilities, they are much more inspired to overcome obstacles to get results."
"Health care is an industry that is ripe for disruption and innovation by designers," says recent Graduate Industrial Design alumna Annette Lamb, whose team took on the challenge of finding a better, cheaper and faster way to detect lung cancer. While the field will continue to focus on bringing scientific advancements to market, she expects to also see more of a shift towards improving the patient experience. "This is where designers can deliver value," she says, "as they are adept at balancing the human, technological and business aspects of any challenge."
Participating students were also asked to lend their creative energies to designing interior spaces for the Venice Family Clinic's new Children's Health and Wellness Center, an affiliate of UCLA Health System, which opens in June and will provide medical, dental, vision and mental health care for 4,000 children of mostly low-income families each year.
Philanthropist Bud Knapp provided generous funding through his family foundation to launch the pilot course, including critical stipend support to offset students' travel expenses and funds for materials to create prototypes. "Mr. Knapp is the man," Higashi enthuses. "Not only did he envision and support the project, he was there at the final presentation to encourage all the participants. That made a huge impact on the students."