"Street art has exploded as an anti-authoritarian form of art making and an important global movement happening in the visual arts today," said OUTSIDEIN curator and author G. James Daichendt in a recent TEDx speech, "The Streets As Canvas." "Even if you've never stepped foot into a museum or gallery, you've been impacted by street art since it lives in the corners of our communities."
In recognition of this phenomenon, ArtCenter College of Design has organized OUTSIDEIN, an expansive indoor and outdoor exhibition opening, with a public reception on October 8, 2015, and continuing through January 10, 2016, at multiple venues in Pasadena. Initiated by ArtCenter's Illustration Department Chair Ann Field, the exhibition's curatorial team also includes Daichendt and Alyce de Roulet Williamson Gallery Director Stephen Nowlin.
"Like many artistic insurgencies, street art has had to navigate around the pitfalls of its own commercial success to remain possessed of raw and vital meanings," said Nowlin. "That tension, along with the breadth of street art's current influence in contemporary design and visual culture, is what we set out to explore in OUTSIDEIN."
Featured in the show are artists Olivia Bevilacqua, David Flores, CHASE, Robbie Conal, Cryptik, Jeanne Detallante, Shepard Fairey, James Jean, Geoff McFetridge, RISK, Kenny Scharf and Jeff Soto, who is an ArtCenter alumnus.
"OUTSIDEIN explores how a range of artists in and outside the street art genre are utilizing public space as a canvas and professionalizing something that was once considered taboo," Daichendt said. "Originating from graffiti, its accessibility and emergence in pop culture has drastically shifted the way we engage the arts."
OUTSIDEIN murals are being installed in four locations at ArtCenter College of Design in Pasadena; the Alyce de Roulet Williamson Gallery, 1700 Lida Street (91103); the Hutto-Patterson Exhibition Hall, 870 South Raymond Avenue (91105); as well as the north wall and a rooftop elevator cube of the Wind Tunnel, 950 South Raymond Avenue (91105).
Who is painting where?
CHASE will create work in the Hutto-Patterson Exhibition Hall (1,260 square feet) in the Fine Art and Illustration building at 870 South Raymond Avenue near downtown Pasadena.
Seen by both southbound Metro Gold Line train passengers and drivers along South Raymond Avenue, RISK's mural explodes with color on the expansive, rectangular north wall of the Wind Tunnel at 950 South Raymond Avenue.
Kenny Scharf is painting a cube-shaped elevator shaft on the rooftop of the Wind Tunnel building at 950 South Raymond Avenue.
All 12 artists will be represented by paintings, objects or site-specific murals in ArtCenter's Williamson Gallery (4,600 square feet) on the Hillside Campus at 1700 Lida Street in the hills above the Rose Bowl.
Opening Night Reception
The opening reception will be held Thursday, October 8, with the first half taking place from 6 p.m. until 8 p.m. on the Hillside Campus in the Williamson Gallery. The after-party, from 8 p.m. until 10 p.m., will shift the action to South Campus in the Hutto-Patterson Exhibition Hall at 870 South Raymond Avenue, a short stroll from the RISK and Kenny Scharf murals. Complimentary valet parking will be provided to visitors at 870 South Raymond Avenue. The event is free and open to the public.
Honoring the Memory of Keith Haring and His Mural Treasured by the Community
The exhibition was also conceived in part as a commemoration of the historic mural completed by Keith Haring in 1989 on ArtCenter's Hillside campus. "Exuding cultural diversity and open borders of experience, street art continues to aggravate and endear as it broadens provincial perspectives," said Nowlin. A focal point of interest and popular gathering spot, the Haring mural offers inspiration to the College's growing community of students focused on social impact art and design. The work also serves as a memorial to artists who have died of AIDS, including Haring, who died in February 1990, just a few months after his visit.
The dedicated team in ArtCenter's archives recently discovered found footage of the Haring mural installation, which elicited tremendous social media response from generations of students who had been touched by the work.
ArtCenter as a Cultural Resource
The extension of the exhibition to ArtCenter' South Campus, a conveniently accessible for location public visitors, represents the College's commitment to becoming a significant cultural destination for Angelenos and art lovers far and wide. Future exhibitions will serve to promote synergies throughout the region, forging discourse among students, community members and professional artists around progressive ideas in art and design.
How to visit, link and win with hashtags
Visitors are encouraged to share their observations and images with friends and fans using these hashtags: #OutsideInMurals #OutsideIn #ArtCenterMurals.
Exhibition visitors have a chance to win a limited edition art book signed by Kenny Scharf @kennyscharf or RISK @ogRISK! by sharing photos on Instagram tagged #OutsideInWin.
Admission to all ArtCenter galleries is free and open to the public. For more information, please visit williamsongallery.net/outsidein.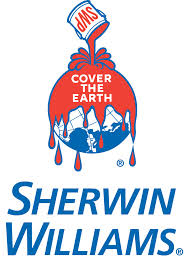 Materials and paints for OUTSIDEIN have generously been made available to the artists by Sherwin-Williams.
Installations for OUTSIDEIN were produced in part by LeBasse projects.
Williamson Gallery exhibitions are funded in part through the generosity of the Williamson Gallery Patrons, and a grant from the Pasadena Art Alliance.