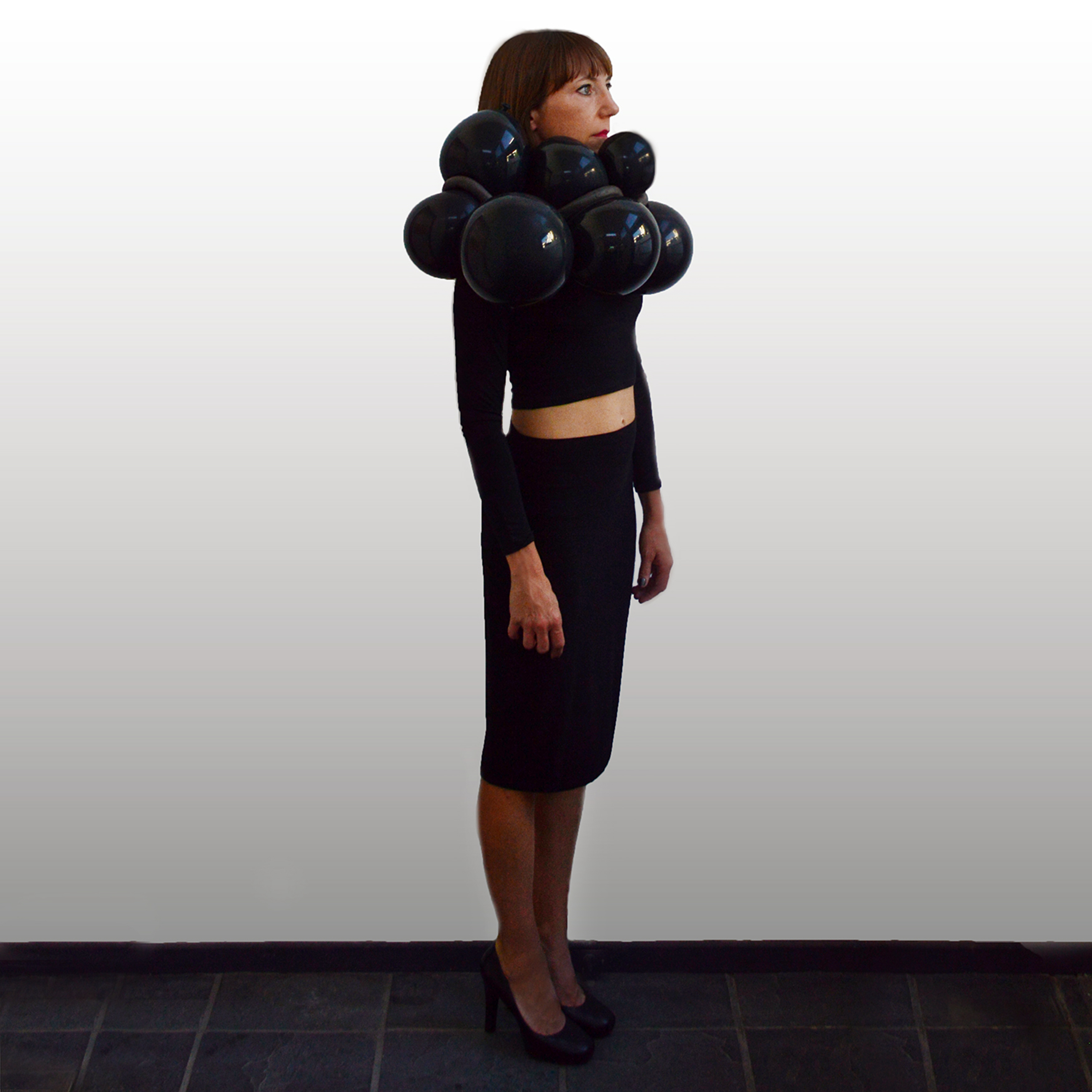 Fine Art faculty member Nicola Vruwink, whose ArtCenter career started in the Admissions Department, is passionate about creating and mentoring—teaching a newly created ceramics course at ArtCenter allows her to do both. Recently, she has also been busy creating whimsical works and her sculptural jewelry has caught the attention of Hollywood.
Daughter of an artist, she has been creating for as long as she remembers. "I have been making since I left home at 22 and started a studio in my apartment building in Des Moines, Iowa, says Vruwink.
Following an undergraduate degree in English, Vruwink journeyed to the University of Washington in Seattle, where she earned an MFA. "If I had known about ArtCenter growing up, I probably would have wanted to go here," she reflected. "I'm from Iowa. No one talks about going to art school from Iowa."
After a stint teaching at the University of Washington, she made her way to Los Angeles. Hoping to teach, but finding it difficult to secure college level jobs without the connections, she saw an opening at ArtCenter for an Admissions position and threw her hat into the ring.
While working full time for the Admissions department, Vruwink started creating jewelry as an outlet for her creative energies.
"The jewelry came about because I didn't have the time or the mental capacity, really, to make bigger scale works. It was making wearable sculptures," she says.
Finding she needed more time to devote to creating and teaching, seven years after she started, Vruwink left ArtCenter's Admissions department and began teaching fine art & design courses at numerous colleges in the Greater L.A. region. Things took an unexpected turn last year when Associate Chair of Fine Art Laura Cooper approached her about starting a ceramics course at ArtCenter.
Excited for the opportunity, she agreed and the course debuted last Fall, with classes taking place at the Armory Center for the Arts. The course proved popular enough to bring back in the Spring term—enrollment filled up quickly for that term as well. Vruwink hopes the success of the class leads the College to pursue the creation of on-campus ceramics facilities.
Serendipitously, a stylist for the hit Amazon series Transparent purchased a necklace from a retailer carrying Vruwink's jewelry.  Originally featured in Season 1, Ali, the main protagonist played by Gaby Hoffmann, wore two more necklaces in Season 2, and one of them was featured prominently in the program's ad campaign. The same stylist is also working on a new show, I Love Dick (coincidentally authored by former ArtCenter faculty Chris Kraus) and a number of her necklaces were purchased for use in that show as well.
"I knew I was still nurturing," she says. "That's always been my mission, to help other creatives figure out how to make it happen. Having someone say, 'Hey, you've got talent, and you're creative'—that really saved my life. Creativity has been so consistent in my life; it's never left. The one thing I've always wanted to do is make."
Working in Admissions helped Vruwink feel like she was saving other creatives, "if it's your true love, you're not going to be happy doing anything else."
What she most enjoys doing now, however, is working on her sculptures. "The pots that I'm doing now, I call them pots for plants, but the pot itself is tiny, and then there's this huge sculpture that supports this little pot," says Vruwink. "So they're kind of funny, but they're also beautiful. What I'm trying to do is step back and make really beautiful forms. That's the vision—putting the pot in just adds a little humor to the piece and a chance to sneak sculpture into people's homes disguised as a pot."