ArtCenter has launched a new video series featuring student self portraits, providing a glimpse into the creative journeys of five of our students.
"In their process of researching colleges, most prospective students plan a campus visit, browse the website, or make an appointment with an admissions counselor," said Kit Baron, senior vice president of Admissions and Enrollment Management for ArtCenter. "While these experiences are valuable and provide a great way to gather information, hearing directly from ArtCenter students to learn about their stories and their lives provides yet another deeper level of sharing. We're often asked 'What's it really like to be an ArtCenter student?' We hope the stories of these five talented individuals helps answer that common question and provide prospective students with a realistic glimpse into their world."
The five students were asked to share their creative journeys and reveal personal details such as their early inspiration, decision to attend art school, current projects and long-term goals. All production in the field was completed by the individual students, who were commissioned to spend 12 weeks meeting once a month to workshop their projects, from proposal through final cut, while undertaking the challenging process of capturing their own creative evolution in a professional quality video—all in addition to their demanding studio and academic course load. Light guidance was provided throughout the creative process by a small team of staff from Admissions and Marketing and Communications. The result is a series of video self-portraits that truly capture the student's intimate voice, motivations and distinctive viewpoints.
Phillip Burrows — Phillip set himself apart from his household full of athletes when he started drawing as a kid. He then followed his artistic inclinations into Miami's prestigious Design and Architecture Senior High (DASH) [link] and into ArtCenter's Entertainment Design program, where he's inventing whole new realities.
Miguel Harry — While studying engineering in his hometown of Medellin, Colombia, Miguel learned about the work of ArtCenter alumni such as Yves Béhar. It was all he needed to pack his bags and join the Product Design department in Pasadena. He hasn't looked back.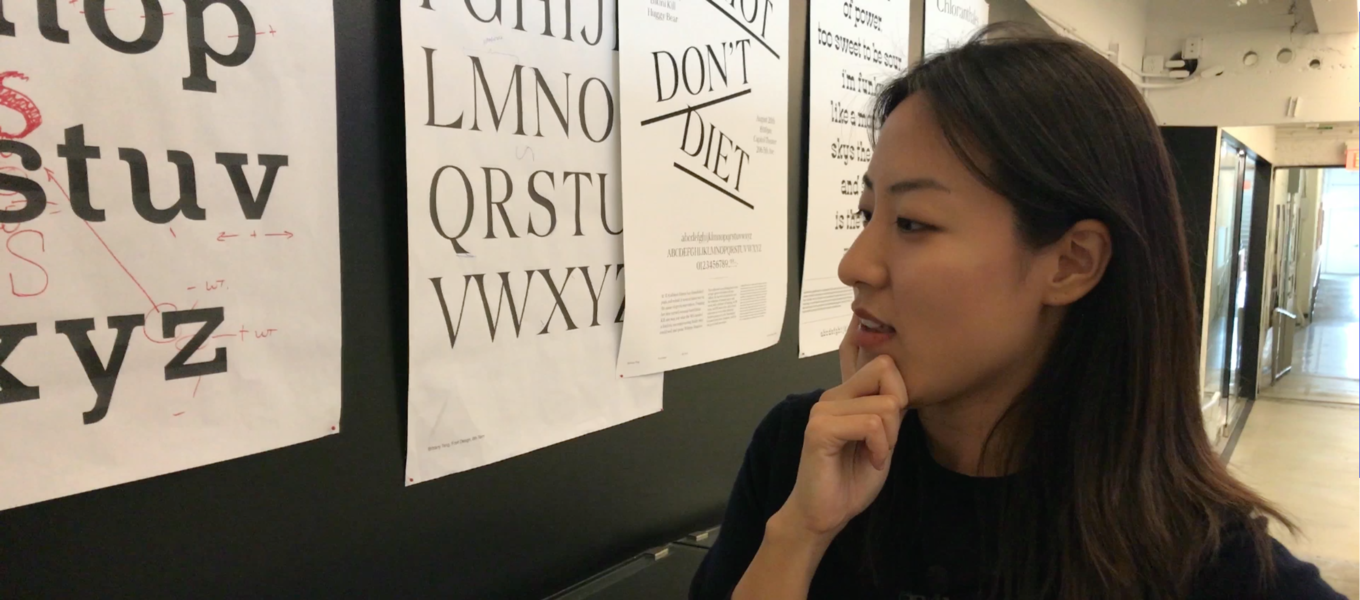 Yeun Kim — A deep love of literature while growing up in South Korea informed Yeun's choice to apply to ArtCenter as a Graphic Design major. She stretched her skills in human experience design during a Study Away trip while collaborating on a pop-up installation with design students in Havana, Cuba, which lead to an exploration into spatial design through sound poetry.
David Sanchez — Originally from Moreno Valley, in the Inland Empire, David transformed his early passion for cartoons into rich storytelling skills in our top-ranked Entertainment Design program's Character Animation track.
Cristina Wilson — A San Gabriel Valley native, Cristina channels her quirky sense of humor, idiosyncratic approach to creativity and passionate positivity into the compelling voice she's developing as an Illustration student.
The series will continue with new episodes debuting in early 2018 as we identify a fresh batch of students with a diverse array of experience representing additional college majors.
Video production at ArtCenter College of Design is made possible by Bruce Heavin (BFA 93) and Lynda Weinman through the establishment of the Bruce Heavin Media Production Studio to support online learning and increase awareness of the College.
For more information about our video projects, contact marcom@artcenter.edu.