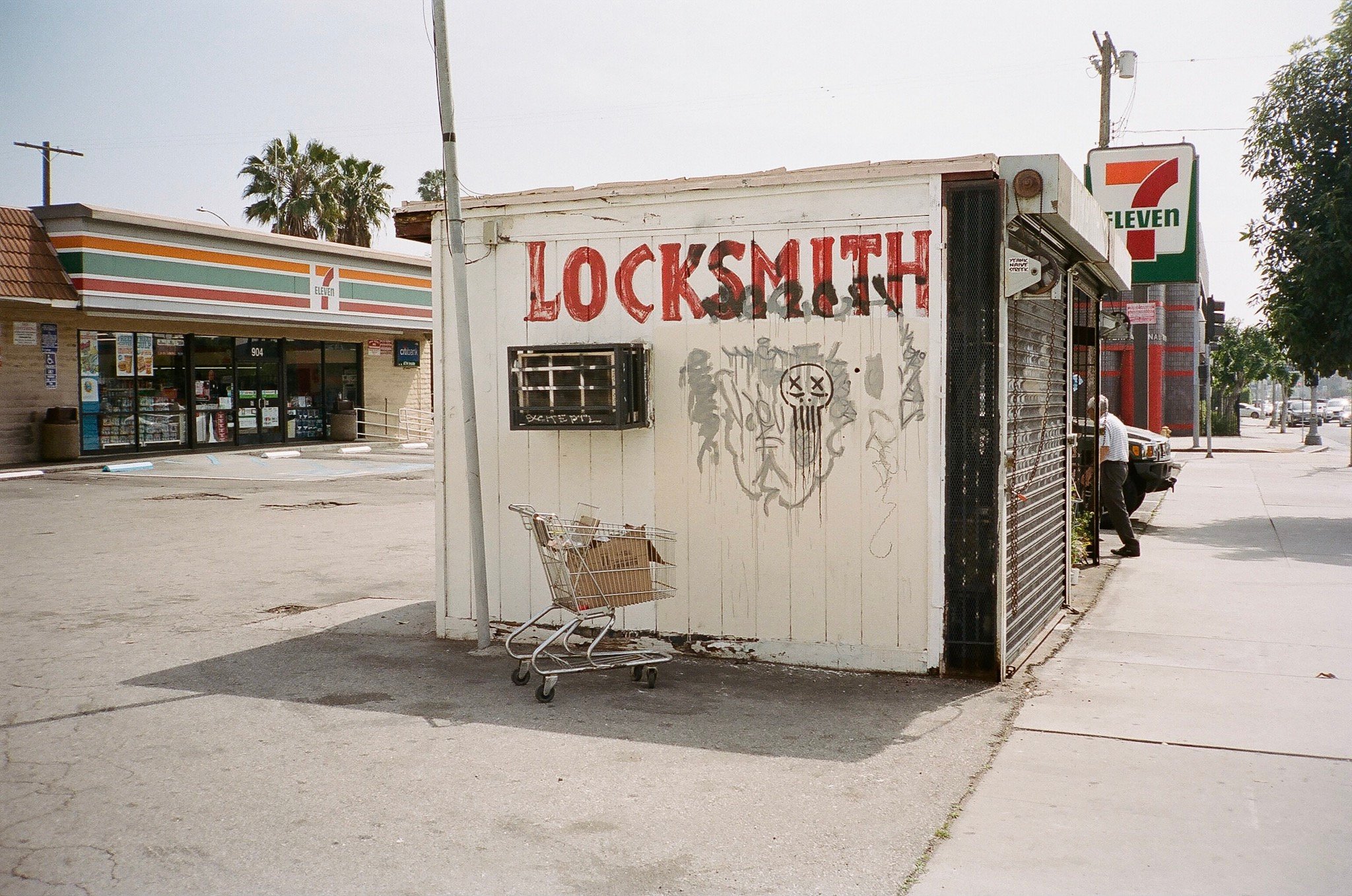 Educational Technology Specialist Kwasi Boyd-Bouldin spends his days helping our faculty with educational digital technologies. Like many other ArtCenter staff, he also has an outside creative pursuit. In 2017, he was included in Time magazine's 12 African American Photographers You Should Follow Right Now. Recently, The New York Times featured his current series, The Los Angeles Recordings, a long term project documenting the changing urban landscape of Los Angeles, in its Lens section.
From the article:
When Kwasi Boyd-Bouldin and his family migrated to Hollywood in 1980, they found a neighborhood of short brick apartment buildings, strip mall laundromats and liquor stores with bars on the windows and doors.
They had escaped from New York to California the romantic way, by train, three kids in their tweens and teens. They had fled Brownsville, Brooklyn, at a time the New York City was broke and dirty and crawling with mobsters.
Change was necessary. Also, Kwasi's father had moved to Hollywood shortly after he was born. If they were going to have a relationship — and his mother wanted them to — they would have to live nearby. That this lead them to the land of endless sun and countless movie stars made the move seem charmed, even magical.
Mr. Boyd-Bouldin, now 40, grew up on the streets of a humble neighborhood in Los Angeles that would eventually go bad. It would even claim one of his sisters during the crack era. But he still loved Hollywood. As a near-native, he rolled through the sun-bleached streets on his skateboard, taking in the scenery. He picked up his first camera, an Olympus Pen-F half-frame his dad left him, at 23, a trained observer of his cityscape. He'd studied the alleys and avenues, the angles of buildings against the sky, like Jane Goodall studied lowland gorillas.
These days, when he is not at his day job (as an education technology specialist at a Pasadena art school), Mr. Boyd-Bouldin, who is married and has two daughters, is haunting the streets of his youth. "The Los Angeles Recordings," his continuing documentary profile of his adopted hometown, serves as a visual introduction to his Hollywood, as he likes to say, among other fond places.
You can read the entire article here and check out all of his projects on his website.