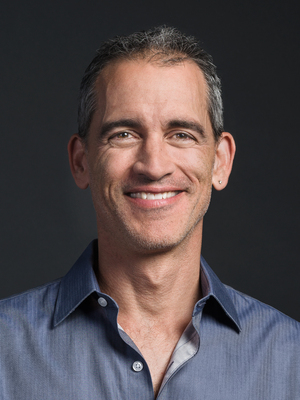 In a move that strengthens our multitalented leadership core, ArtCenter has named alumnus Jeff Salazar (BS 94 Product Design), one of McKinsey & Company's first design partners, to the Board of Trustees.
"In order to provide the best education for our students, we're growing ArtCenter's Board of Trustees to bring more breadth and depth of experience to the institution," said Board Chairman Robert C. Davidson Jr. "Jeff's expertise at blending the design practice into the business consulting realm is extremely valuable to our community."
"Joining ArtCenter's Board is an opportunity to give back to my alma mater," said Salazar. "I have a deep respect for the alumni, faculty and students who make up this extraordinarily creative culture and I'm grateful to join the leadership as we work to make the College the best it can possibly be for the next generation of artists and designers."
"Given his passion and impressive record of innovation as well as his leadership role in the business and design impact space, Jeff brings a much-needed perspective to the Board," said President Lorne Buchman.
Following his graduation from ArtCenter in 1994, Salazar joined industrial design firm LUNAR, where he received numerous awards for his work including a Gold from the Industrial Designer's Society of America (IDSA) for the Nova Cruz eX3 Electric Scooter, the Chicago Athenaeum's Good Design Award and an iF Hannover award for projects like the Phillips Velo Handheld PC and Intuitive Surgical's DaVinci Robot. He is currently a partner with McKinsey, which acquired LUNAR in 2015.
In 2011, he was honored as an IDSA Design CATALYST award winner for the Oral-B Cross Action toothbrush considered the most ergonomically designed mass market toothbrush ever created, which has remained in production and virtually unchanged since 1999. The CATALYST award recognizes products that exemplify how design can be leveraged to better serve realizable impact for business.
"Jeff was brought into the fold by current Trustee and ArtCenter alumnus Kit Hinrichs," Davidson added. "Kit has proven to be an engaged and dedicated Trustee. We're extremely grateful for his leadership and his advocacy on behalf of the College."